Making the Arts Come Alive
Recognizing the importance of art education for all, especially children, the Volunteer Education and Training committee's recently brought together volunteers from Spotlight on Performance and Beacon to Broadway committees along with their community outreach partners to discuss the how they bring make art come alive for so many in New York City.
The Spotlight on Performance committee, led by Andrea McDermott, initiated the conversation around performing arts and how children are able to learn transferable skills such as leadership, public speaking and social skills, both key in developmental stages.
Amy Platt, of the Beacon to Broadway committee, added to the discussion by addressing key educational issues such as funding the arts in schools and drawing attention to how we could help address this issue through volunteerism.
GiGi Verkaik of the Stanley Isaacs Center closed with sharing data around how educational programs are neglecting the arts despite the evidence that exposure to the arts is a critical component of growing in other areas such as math and science.
This was a highly interactive panel that left participants wanting to continue to give back and promote the arts to support youth in the community.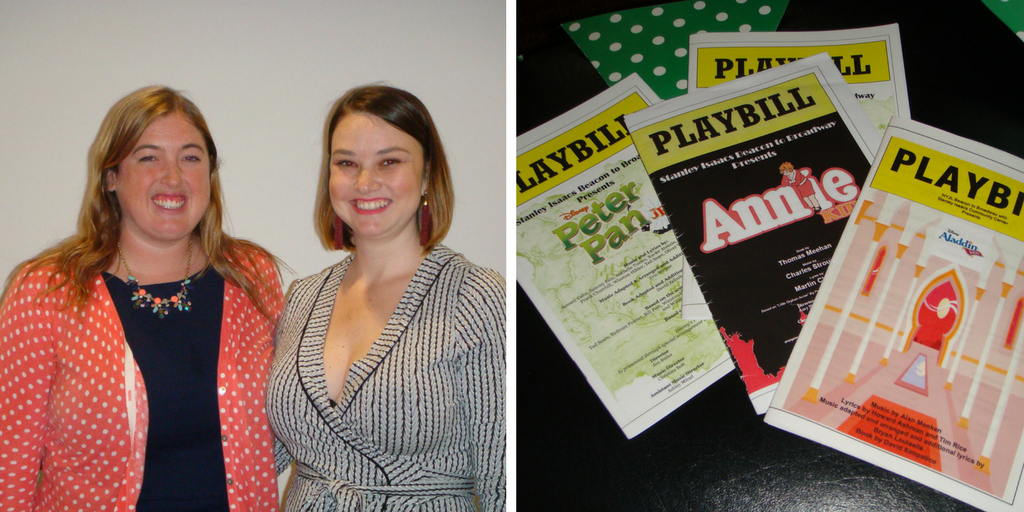 (Left to right: Andrea McDermott, Co-chair of Spotlight on Performance and Amy Castle Platt, Co-chair of Beacon to Broadway)