Message from the NYJL President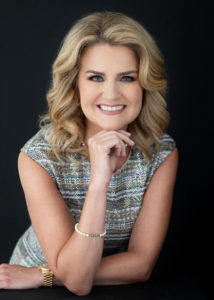 Moved by the spirit to strengthen community, a determined Mary Harriman brought together a group of young women and set out to Manhattan's Lower East Side tenement houses in 1901. These great women pioneers spoke out in support of women's suffrage, forged a bond with the immigrant women and children, and engaged the families in bold programming to be a force of change.
With this concerted effort to develop women and create a lasting change, the Junior League was born and a movement capable of impacting one community, has now grown to become 292 junior leagues found across every state and in 4 countries, impacting countless communities for the better. Combined, we make up the The Association of Junior Leagues International, extending our connection and expanding our power beyond our own backyard and surpassing any limitation.
We are leaders, philanthropists, and advocates looking to get out front and actively lead the charge to evoke change and improve lives. As trained volunteers, we first serve to empower one another, and this is the energy that gives us the strength to then go out, and confidently touch the lives of those within our community.
We come together from a multitude of cities, states, and countries, from various backgrounds and all walks of life. As New Yorkers, we found our common thread, the New York Junior League, because of who we are at our core. We share the NYJL core values in passion for our community and we will stand tall upon this foundation of values, as we raise up our brand and shine a light on the work that we do.
Some of us were born in Manhattan and always knew this would be our home, and some of us chased a dream to this fine city because if you can make it here, you can make it anywhere! We come together as New York citizens, representing a plethora of life experiences, talents, skill sets, and immediately we are better, better because unified as members of the New York Junior League, we are stronger and more capable of lifting one another up, and of helping our neighbors.
In recent months, we have seen tremendous upset move around the globe and across our country at a rapid rate. Our beloved city, our women, our children, and our families being some of the most greatly affected. The COVID-19 pandemic has impacted society in a way that the modern world has never witnessed and there is no doubt that this presents our organization with unprecedented challenges, but because of who we are and what we believe, it is in these times that we feel most inspired to reach deep within ourselves, to overcome the obstacles that lay before us.
Since our inception in 1901, we have been hard at work to adapt and meet the needs of our community as times changed and needs evolved. In 1911, we opened The Junior League Hotel for Working Women to provide housing to career women of all religions and nationalities. During World War I, some NYJL volunteers served with the YWCA in France, while local NYJL volunteers canvassed New York City to raise funds to improve the YMCA huts for weary soldiers.
Over the years, we have supported in hospitals, schools, and correctional facilities. We formed committees to study laws and advocate to improve the welfare of women and children. One of our very own volunteers was the first ever New York State woman elected to Congress in 1929 and we still have NYJL volunteers in office today. We have served the homeless, the drug addicted, the malnourished, and the abused. For 120 years now, we have pushed forward with fortitude and conviction to serve our mission and meet the needs of our constituents.
That mission has never been more vital to our community than it is now and there is no group of women more dedicated to addressing this dire need than the NYJL. Great opportunity can be cultivated in trying times like these. We are working hard to provide supplies and address the new needs of our existing community partners. We have adapted some existing programming and are initiating a community scan to further develop new, innovative programming to ensure that our focus and our energy remains on point with the priorities of our members and our community in today's climate. I believe it is precisely times like these that allow for the most progress.
Today, we offer expertly designed programs that target five areas of need in New York City—Adult Education and Mentoring, Children's Education, Child Health and Welfare, City Impact, and Culture and the Arts. Our volunteer work benefits New Yorkers across Manhattan through signature initiatives, including:
The Personal Empowerment Project offers career mentoring for high school girls by introducing mentees to a variety of careers and helping them understand the education and experience required to pursue such careers.
The Playground Improvement Project creates safe and beautiful play spaces for New York City residents.
The Community Improvement Project renovates a partner organization's facility to increase the organization's community impact. We do this through a one-year partnership with a Manhattan-based nonprofit organization, providing funding, womanpower, and management oversight for the renovation.
As we move into our milestone 120th year and prepare to step into the next decade in this difficult climate, we embark on this next chapter better together. We are first league! Our legacy is rich and our roots run deep through every fiber of this fine city. As a collective unit, we are unstoppable and we must forge ahead, united in our core values, believing that beyond the current obstacles, there is great opportunity to advance our mission.
We are 2800 volunteers, united to improve the lives of our most vulnerable citizens. If you believe in our mission, that all women, children, and families should have equal opportunity, the resources to unlock their potential, and the structures to support them, we invite you to take action today.
It is now more than ever that the women of New York City are seeking equal opportunity for themselves, their children, and their families. The need is great and the time is now. The women of the first league are ready, for we are upstanders. We are helpers. We are problem solvers and our heart is in all that we do!
In Service to Community,
Dayna Barlow Cassidy