Advancing Life Skills and Social-Emotional Learning
Ranging in age from infancy to older adulthood, NYJL's clients come from underserved communities. Many are navigating periods of difficult transition— aging out of foster care, facing homelessness, re-emerging from rehabilitation programs, or rebuilding their lives after incarceration. Other clients are recovering from trauma or confronting economic hardships or health complications, while the youngest are developing their social-emotional, coping, and problem-solving skills to take on life's challenges as they mature. 
Across all of NYJL's community programs, volunteers create workshops, curricula, and tools to help clients strengthen their functional and social-emotional life skills.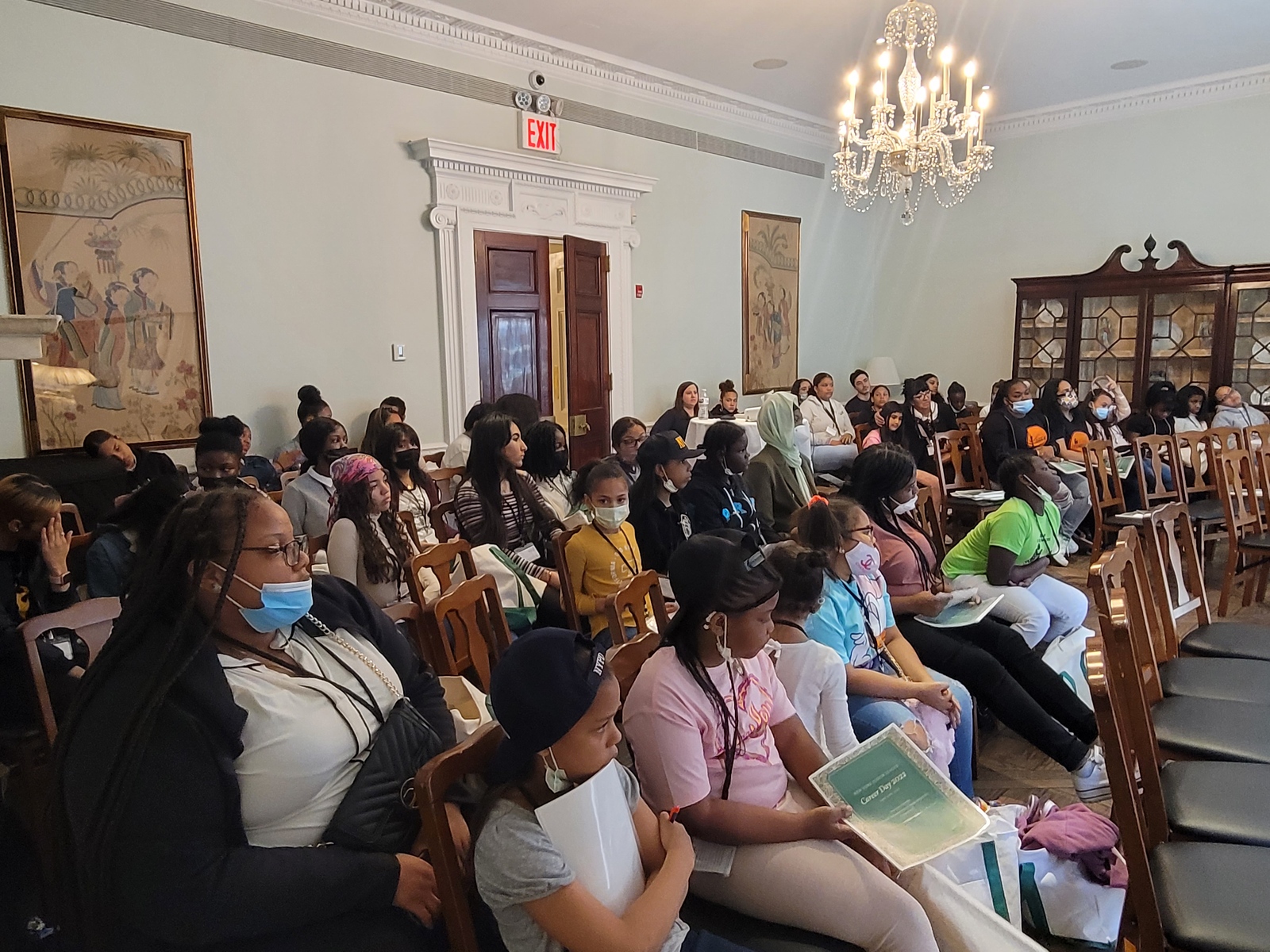 NYJL's functional life skills programming includes workshops that support independent living. These workshops cover topics such as financial literacy and personal finance, renting an apartment in New York City, shopping for and preparing nutritious meals on a budget, creating a resume, honing job interview skills, and caring for personal health and hygiene. 
Aiming to enhance social-emotional learning, the NYJL also supports children's and adults' journeys to understand and process their emotions, create and realize positive goals, embody empathy for others, foster positive relationships, and make responsible and informed decisions. Working with school-aged children, the NYJL leads hands-on science and art projects, reading workshops, career exploration, and leadership development programs. To meet the need for more arts education in New York City public schools, the NYJL delivers cultural and arts programming that inspire students to imagine new perspectives and stretch their creativity and critical thinking skills. Children and youth attend live musical and theatrical performances, visit museums, create visual artworks, and perform in well-known theatrical productions.