NYJL Boutique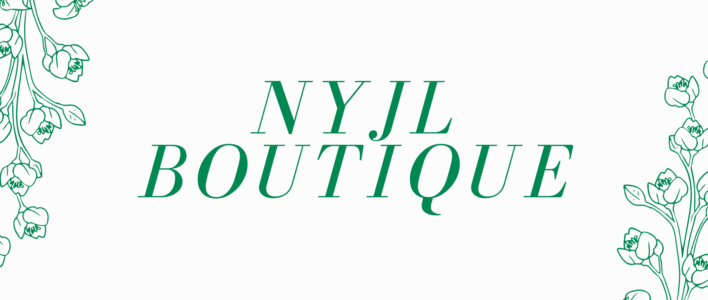 Support the NYJL everywhere you go! Current items available for pre-order include NYJL branded tote bags, buffs, coffee tumblers, and more. 
Please note that all items are currently available for a three-week pre-order only; orders must be placed by Friday, January 29 at 5:00 p.m. This is a fantastic way to show your support and give back to the NYJL from wherever you are. We hope you're as excited for NYJL swag as we are! 
Order Pickup and Shipping
Orders may be picked up at the Astor House during regular business hours (Tuesday evenings 5:00–9:00 p.m. and Wednesdays 9:00 a.m–4:00 p.m.) or shipped within the continental United States at an additional cost. In-stock items are currently available for pick-up or shipping. We will notify you when pre-order items are ready for pick-up or shipping. Please allow 6-8 weeks for fulfillment of all pre-orders.
Products Available For Pre-Order
Items In Stock