Advocacy for Women and Children
The New York Junior League champions policies that support women and children and works to hold local and state governments accountable to the women, children and families it serves.
For more than a century, the NYJL has been on the forefront of some of the city's most defining moments: civil rights movements, political reforms, cultural evolution, technological transformation, and the ongoing crusade to realize equity in health care, education, economic stability, and political voice. 
The NYJL began its work in New York City's settlement houses, addressing the health, education, and social welfare needs of immigrant families living on the Lower East Side. As an early supporter of women who sought professions outside the home, the NYJL operated a hotel for single, working women during the early twentieth century and launched a childcare program in the 1930s. From 1970 to 1990, the NYJL focused on advocacy efforts from children's rights to education, job discrimination, medical insurance coverage, domestic violence, the Equal Rights Amendment, and reproductive health. And as a longstanding advocate for survivors of domestic violence, the NYJL has supported policies that protect survivors of violence, such as the Clinic Access and Anti-Stalking Act, which became law in 1999.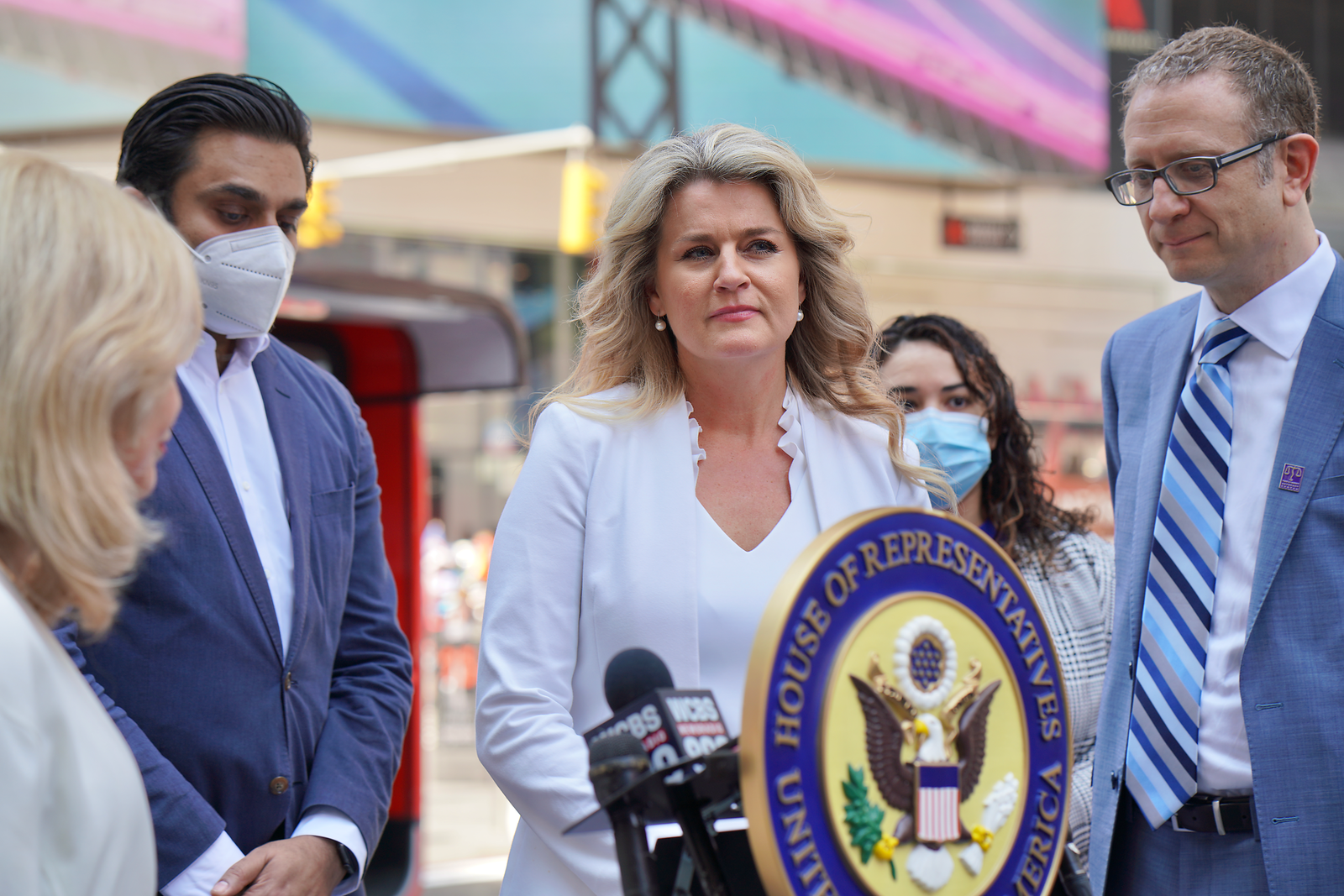 Recent Advocacy Achievements 
2022-2023: NYJL hosted an in person Legislative Breakfast in January 2023 that focused on mental health care needs of those in New York City with Congresswoman Carolyn Maloney as keynote speaker. The event created necessary dialogue between representatives from the NYC Mayor's Office, City Council Members, and community partner leaders from WIN, Covenant House, Good Shepherd Services, Bowery Mission, Xavier Mission, and Avenues for Justice. Throughout the year, the League supported the passage of ending the "Voluntary Intoxication" Defense for Sex Crimes with sponsorship from Senator Nathalia Fernandez. The bill passed in the Senate in June 2023, but has yet pass in the State Assembly. At the federal level, NYJL has advocated for the Michelle Alyssa Go Act, a federal bill that would repeal the Medicaid institutions for mental disease exclusion, opening up additional in-patient beds for adults experiencing a mental health crisis. The Act received support from Former Congresswoman Colyn Maloney, Congressman Dan Goldman, Congressman Jerry Nadler, representatives from the National Alliance on Mental Illness of New York City, The Treatment Advocacy Center, and City Councilmembers Erik Bottcher, Carlina Rivera, and Keith Powers.
2021: NYJL hosted a virtual Legislative Breakfast in December 2021 focusing on the issues of mental health, food insecurity and domestic violence. New York State Attorney General Letitia James highlighted the importance of work to end gender based violence, and domestic abuse – work the NYJL champions at the City and State level.
2018-2020: NYJL actively advocated for the passage of the separation of the Separation of Children Accountability Reporting (SCAR) Act. This legislation was sponsored by Senator Brian Benjamin and Assemblyman Harvey Epstein and was passed into law in December of 2020.
2005:

NYJL advocated for the Sex Offender Registration Act, or "Megan's Law," creating a state-wide registry for convicted or formerly incarcerated sex offenders when it was signed into law in 2006. 

2006:

The NYJL convened a forum of service providers, legislators, and government agencies to spark dialogue about the complicated policy issues surrounding foster care. The NYJL went on to advocate for the reduction of cases assigned to caseworkers and the provision of Medicaid to youth aging out of the foster system. 

2007

: In partnership with the National Organization of Women (NOW) NYC, the NYJL advocated for New York State's first comprehensive anti-human trafficking legislation.

2008:

The NYJL successfully advocated for New York State funding for shelters protecting survivors of domestic violence and human trafficking. 

2010:

Alongside the Women in Prison Project, the NYJL began advocating for the Domestic Violence Survivors Justice Act (DVSJA) to grant judges discretion when issuing sentences to survivors of violence who are convicted of crimes related to their abuse. Under this law, judges may order lesser sentences or send survivors to community-based programs instead of prison. Governor Cuomo signed this bill into law in May 2019.

2012 to 2015:

The NYJL called for the passage of the Trafficking Victims Protection and Justice Act (TVPJA) to place greater accountability on traffickers and purchasers and to defend survivors of trafficking from prosecution for sex work. Governor Andrew Cuomo signed the TVPJA into law, along with seven other bills in the Women's Equality Act, in late 2015. 

2015

: NYJL met with state senators, urging them to pass the Paid Family Leave Act. This legislation took effect in January 2019.

2017: The NYJL advocated for a bill preventing employers from asking for applicants' salary histories, a practice that exacerbates the wage gap between white men and people of color, especially women. In 2019, the bill became law in New York State.
2018 and 2019:

NYJL actively advocated for the passage of the Separation of Children Accountability Reporting (SCAR) Act. While this legislation passed the State Senate in May 2019, as of November 2019,  the legislation is still under consideration and awaits passage by the full Assembly.  
Be a Voice for your Community • Community Boards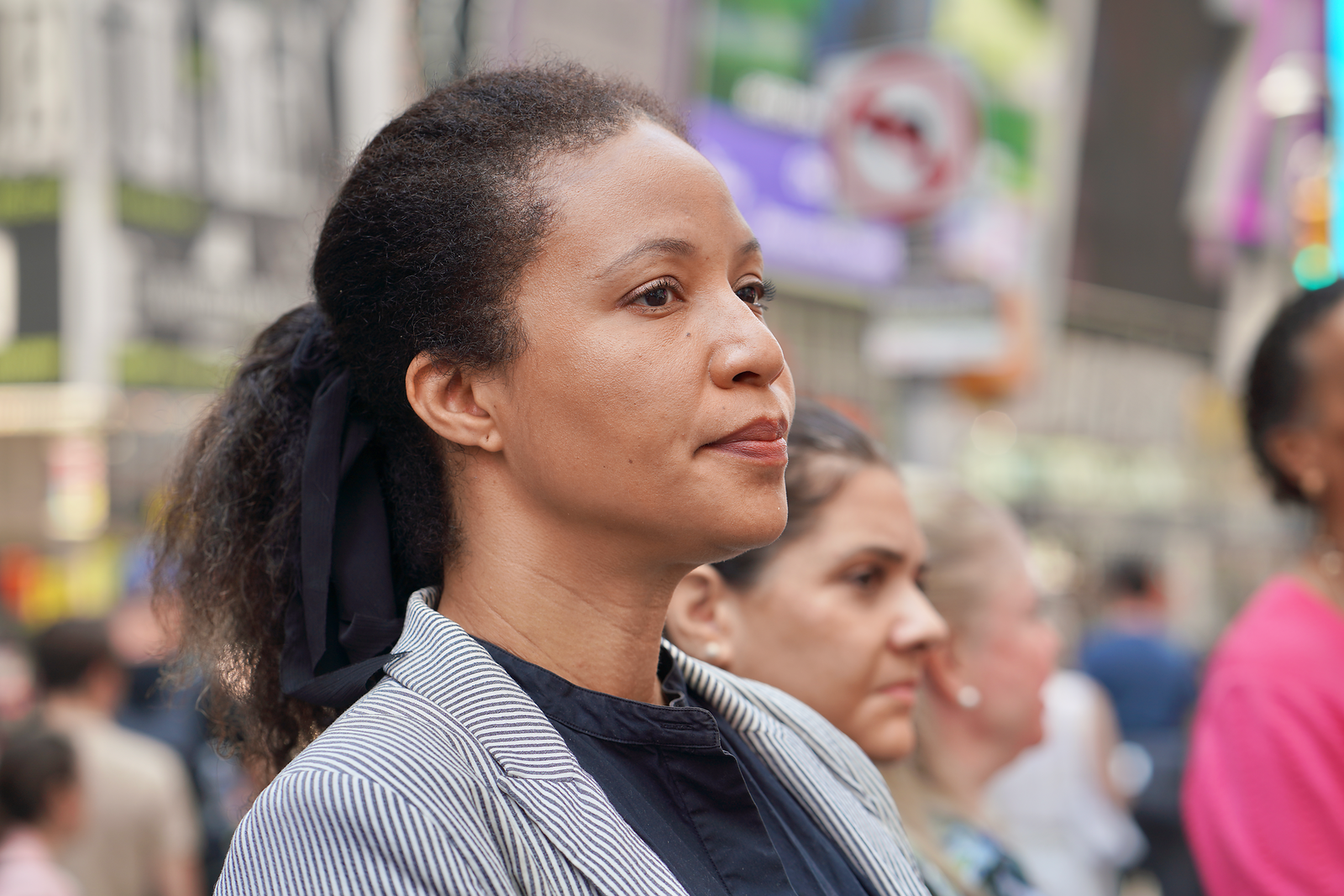 Applying to your local Community Board is a great way to become more civically engaged and advocate for needed changes in your community! See below for more information about Community Boards by borough.
Bronx Learn More
Brooklyn Learn More
Manhattan Learn More
Queens Learn More
Staten Island Learn More
Education Councils
The Community and Citywide Education Councils give parents a powerful voice in shaping the policies and priorities for New York City schools. From advising the Chancellor to working directly with the district superintendent and reviewing district educational programs and needs, the 32 Community Education Councils and 4 Citywide Education Councils play a major role in education policy and help make our public schools the best they can be.
Community and Citywide Education Councils are elected every two years.