VET Teaches NYJL Volunteers Presentation Skills
Delivering a brilliant, memorable and interactive presentation requires a number of components: perfecting storytelling skills, selecting the right delivery method, and compiling memorable content and visuals. The Volunteer Education & Training (VET) committee hosted a training teaching attendees the skills they need to elevate their presentation skills to support their work in the communities.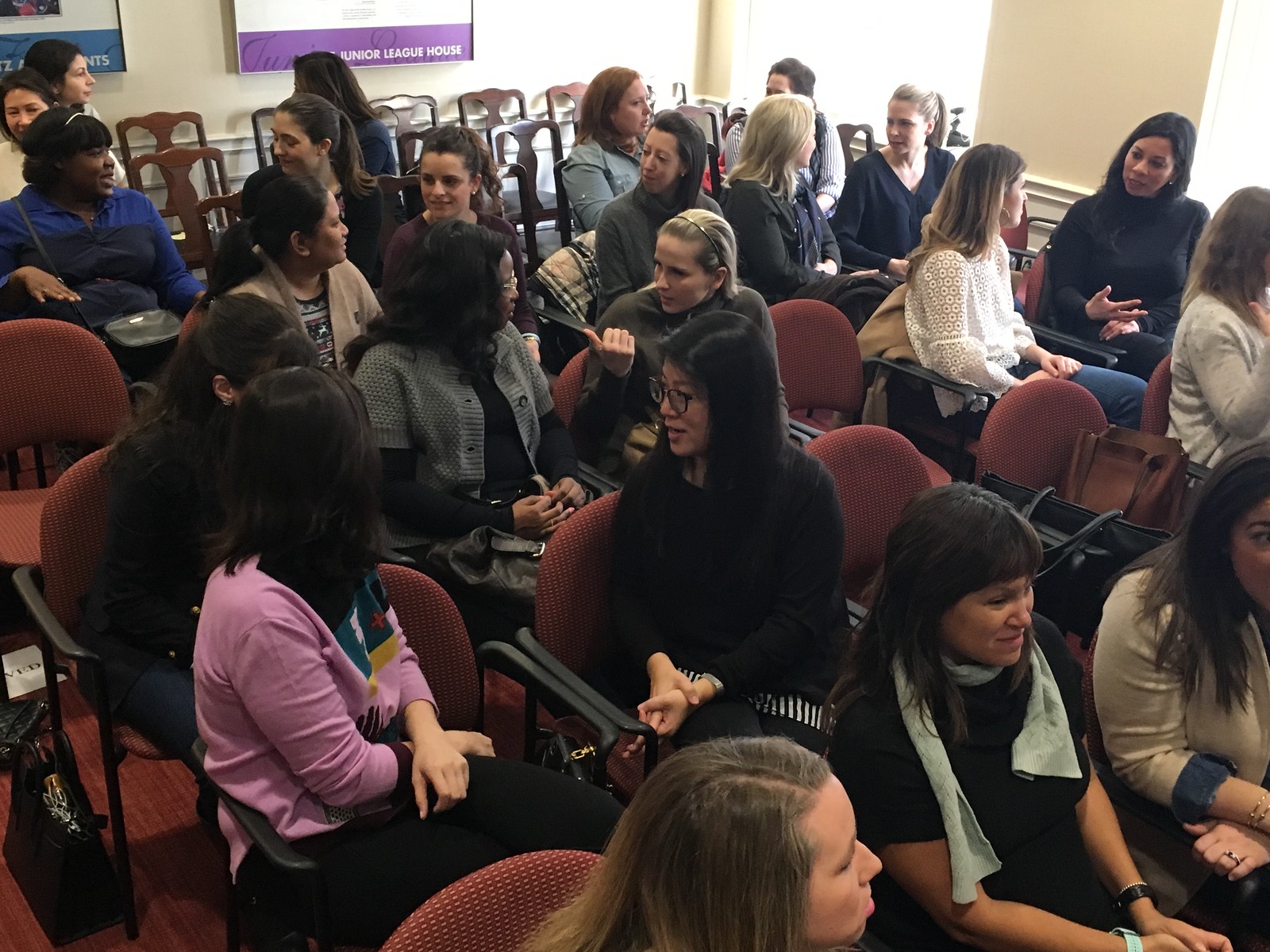 This VET session was an interactive workshop facilitated by Rachel Serwetz, which focused on helping participants perfect these presentation skills. In her professional career, Rachel "serves as a Coach, Speaker and Writer, waking up individuals to find their authentic purpose through her unique assessment tools, processes, and motivational mindset." Rachel created a high-energy, engaged environment, promoting an interactive experience for the volunteers.
First, the group reviewed best practices, recommendations, and the key characteristics of an effective speaker. Second, the participants split into groups and prepared presentations focused on why a prospective volunteer should to join the NYJL. The groups then presented and delivered live feedback to one another based on best practices learned at the start of the session. For example, identifying ways speakers could improve body language or eye contact. Rachel was able to give guidance throughout, which helped participants improve over the course of the event.
This was a successful session that gave volunteers tangible methods to help perfect presentation skills which they will take with them to their lives personally, professionally and when volunteering with the NYJL!
Training volunteers is a key pillar of the NYJL's mission. Interested in learning more about volunteering with the NYJL? Sign up for a new volunteer orientation today to learn more about the work that we do and how you can get involved!