Spotlight on G.O.A.L. with volunteer Emily Kostic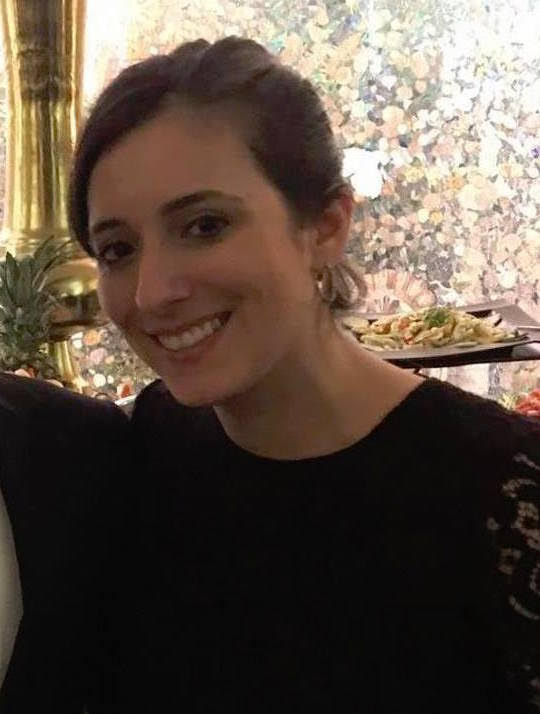 In its inaugural year, the Girls Opportunity Advancement & Leadership (G.O.A.L.) committee seeks to empower at-risk young women to explore higher education opportunities, including college and vocational education, and to delay pregnancy. G.O.A.L.'s partnership with Union Settlement includes monthly workshops and field trips that explore leadership, team building, goal setting, potential careers, dressing professionally and appropriately, creating healthy relationships, anti-bullying and building self-esteem. The partnership events include hands on activities and interactive dialogues among the Union Settlement participants, G.O.A.L. volunteers and guest speakers; the field trips inspire Union Settlement participants to fulfill their dreams and delay teenage pregnancy. One G.O.A.L. volunteer, Emily Kostic, highlights her experience.
Why did you choose to volunteer on G.O.A.L.?
More than anything else, I was immediately drawn to the mission of G.O.A.L. The preteen years are generally difficult. However, our participants have a far more challenging experience than most. I thought G.O.A.L. would be a meaningful way to help arm these young women with tools for success for the more challenging roads they may walk down in the future.
What kind of events does G.O.A.L. host for Union Settlement participants?
We host events that cater to disparate passions and career interests. For example, we recently hosted an event at Google, where participants learned about the different types of jobs available under one company. Not only does Google offer a wide array of technology jobs, but it also needs employees in the public relations, research and development, marketing and sales functions. Personally, my favorite event thus far has been touring the Apollo Theater. At the Apollo, historian Billy Mitchell gave us a tour of the landmark building and inspired the girls to be kind and carry themselves well. He discussed the importance of mentorship and how our participants should open their hearts to our volunteers. It was a great way to bond with the girls at the beginning of the year.
What has been the most rewarding experience you've had so far?
The most rewarding experiences I've had so far are the one-on-one conversations I've had with the girls. Not surprisingly, it has taken some time to get to know the group of girls we're mentoring and build trust. I love witnessing the building of trust and their opening up to us. I'm fascinated to see how each girl lights up and becomes energized by a different aspect of our conversations and lessons. Drawing that out as been so rewarding and fun.
What has been your favorite G.O.A.L. moment?
At the beginning of the year, one of our participants was extremely shy. She rarely spoke to any of the volunteers. One day, I walked up to her and told her that I liked her lip-gloss color. Her face immediately lit up as she opened up her backpack to show me the litany of shades she had inside. We were then able to converse naturally about beauty products and the fun array of colors, which led us to eventually develop a deeper connection that has been truly inspiring.