Social Equity Committee Mentors High School Girls
TEACHING THEM HOW THEY CAN TAKE POLITICAL ACTION IN THEIR COMMITTEES, IN COLLABORATIVE PILOT EVENT WITH TAKE OFFICE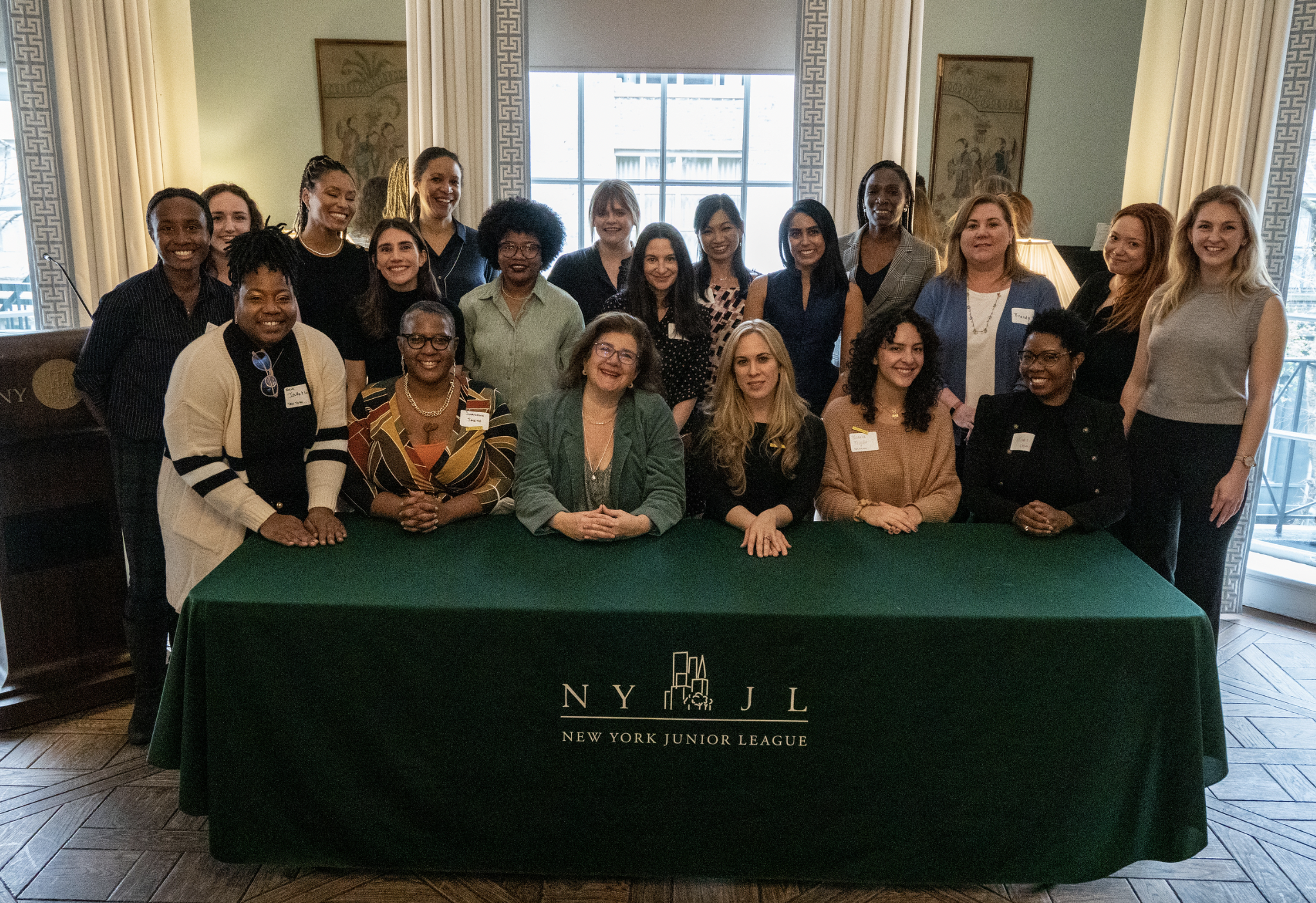 On Saturday, April 1, the Social Equity committee partnered with Take Office for a successful pilot event in which they planned and hosted an actionable civics workshop for 12 high school girls from SCAN and Rising Ground.

Founded by NYJL Board member Jeri Powell, Take Office is a leadership development program that supports women in exploring public policy, politics, and running for public office. Five graduates of the Take Office program served on a panel for the students, led by members of the Social Equity committee. The committee also designed the curriculum in collaboration with Take Office and ran workshops for the girls attending the event immediately following the panel.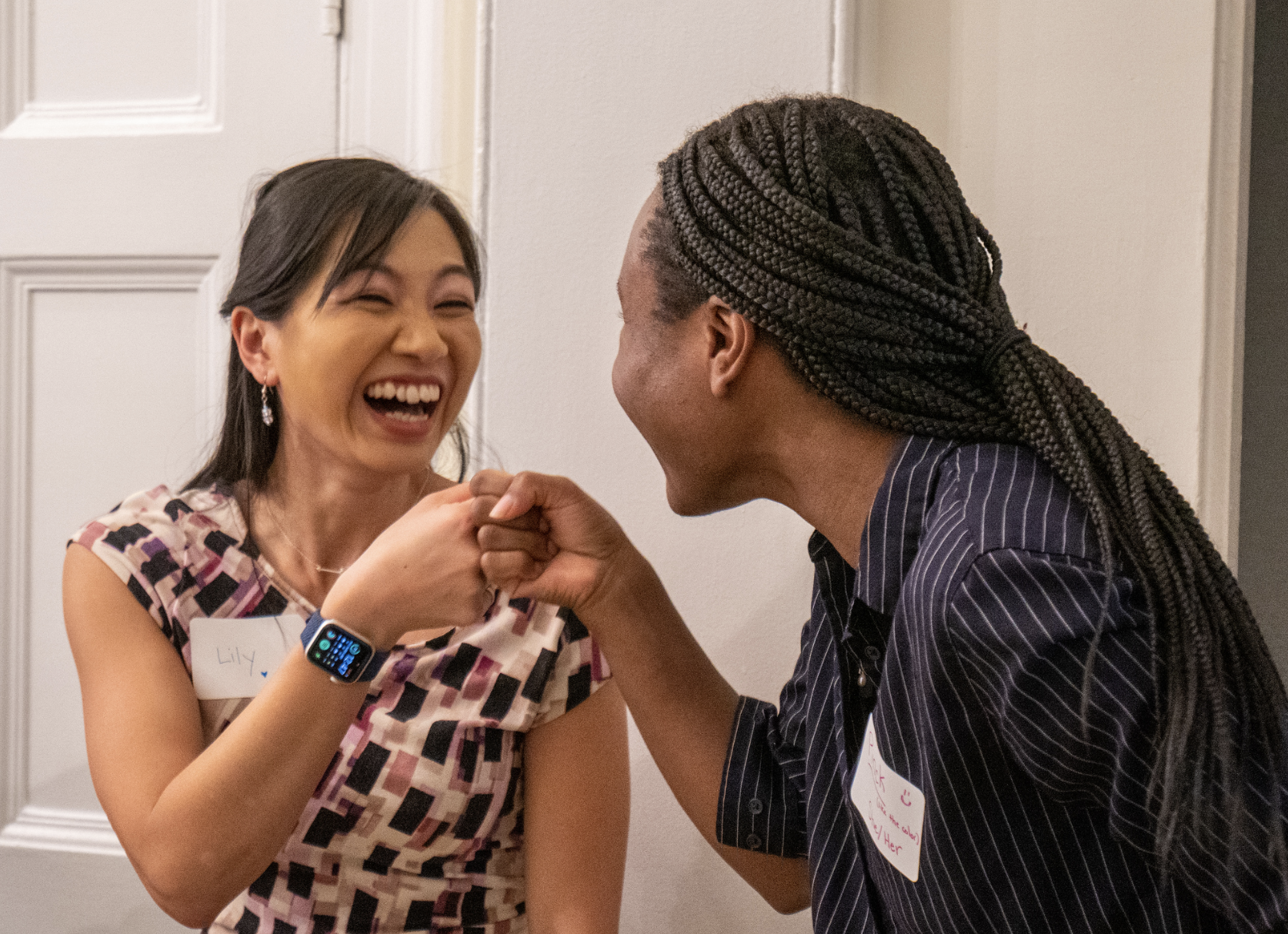 These workshops culminated in presentations driven by each of the girls who attended the pilot program, in which they described issues in their community and different solutions that could be enacted by their local political representatives.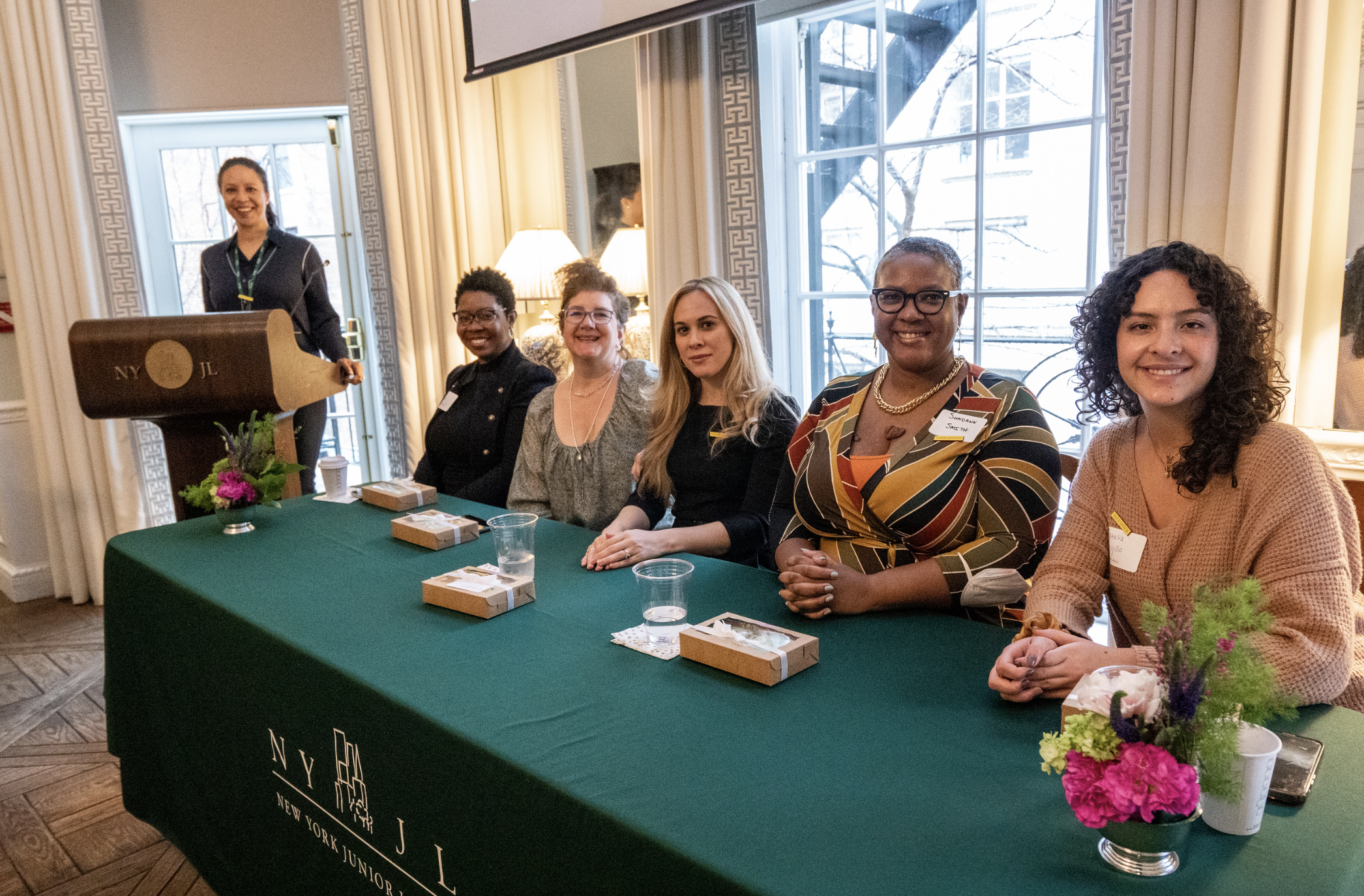 The Social Equity Committee also secured donations for student goodie bags in the form of backpacks, each fully stuffed with high quality (and aesthetically pleasing) school supplies, the majority of which were graciously donated to the League for the teenage girls. Each girl attending the event, as well as each Take Office panelist, also received a beautiful floral arrangement donated by Bow Bridge Blooms to take home as a thank you gift. The Social Equity committee was founded in 2021 in the wake of the societal reckoning taking place in the U.S. and around the world during the COVID-19 Pandemic. NYJL's membership expressed a deep and sustained interest in working more directly on social equity initiatives and in supporting the League's deep commitment to community and advocacy work in thoughtful, intersectional ways. It is the mission of the Social Equity Committee to develop policy and programming through research, education, training, and engagement related to social justice change in New York. Members take a multi-pronged approach to work both internally and externally in identifying, debating, iterating, and refining proposals for educational initiatives, policy priorities, and collaborations that move the NYJL's community impact forward in innovative ways. This was the first workshop hosted by the Social Equity committee, and we are excited to watch this committee grow.