Three Things I Discovered from Participating in Nonprofit Board Clearinghouse
You may have asked yourself, over the course of your volunteer membership at the New York Junior League, is the Nonprofit Board Clearinghouse course for you, a friend, a community partner or a fellow board member? What does it entail? What is it like?
In the Spring 2015, I signed up for the accelerated one-day course and I wanted to offer my first hand NPBC experience. My name is Danielle Krause. This is my seventh year in the New York Junior League and currently, I am a sustainer.
To start – What is the Nonprofit Board Clearinghouse (NPBC)? Excellent question! Twice a year, the New York Junior League hosts the NPBC, a leadership-based course that both trains participants to serve as competent and confident board members as well as further develop their own leadership skills within the NYJL.
Below are three things I discovered from NPBC and why you should consider registering for the course.
A Brand New Perspective
I had considered taking the course for a few years before signing up. I had wanted to take time to understand the type of volunteer work and committee I wanted to serve on within the NYJL before registering for NPBC. Additionally, I wanted to evaluate if joining a nonprofit board was the best decision for me.
Once I decided I wanted to take more of a leadership direction within my volunteer work life, I signed up for the accelerated course.  
After arriving that spring Saturday morning and settling in, I had a chance to meet many different NYJL volunteers from a wide variety of committees, work and volunteering backgrounds. Each person had a different experience and perspective on why they wanted to develop their leadership skills and continue their work within the nonprofit space, which I found extremely inspiring.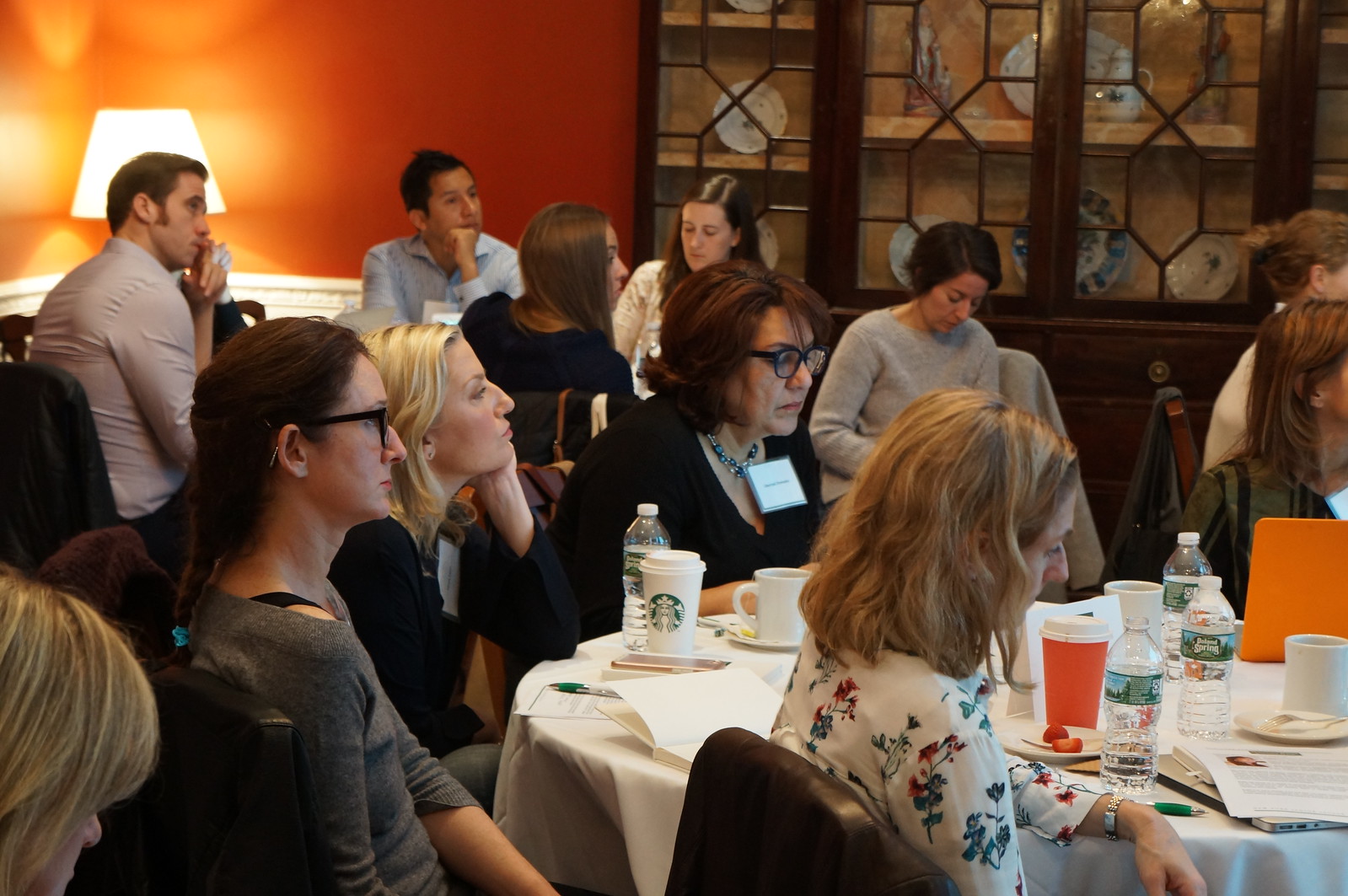 Functions of a Board Role
Once the accelerated course started, I quickly realized how many functions, areas and responsibilities fall under a board role within a nonprofit board of directors.  The NPBC agenda delved into topics including: general roles and duties of being a part of a board, the responsibilities of the financial and legal policies, and developing strategic plans as well honing leadership skills, needed to effectively sit on board.  
It is extremely important to understand the gravity of keeping the mission and objective of the nonprofit organization in complete mind as you conduct the day-to-day business on board.  Each board member has this responsibility to the nonprofit of which they serve.
The NPBC training will give you the guidance and education to understand and review these areas whether you decide to pursue a board position outside the league or continue to develop your leadership path within the NYJL.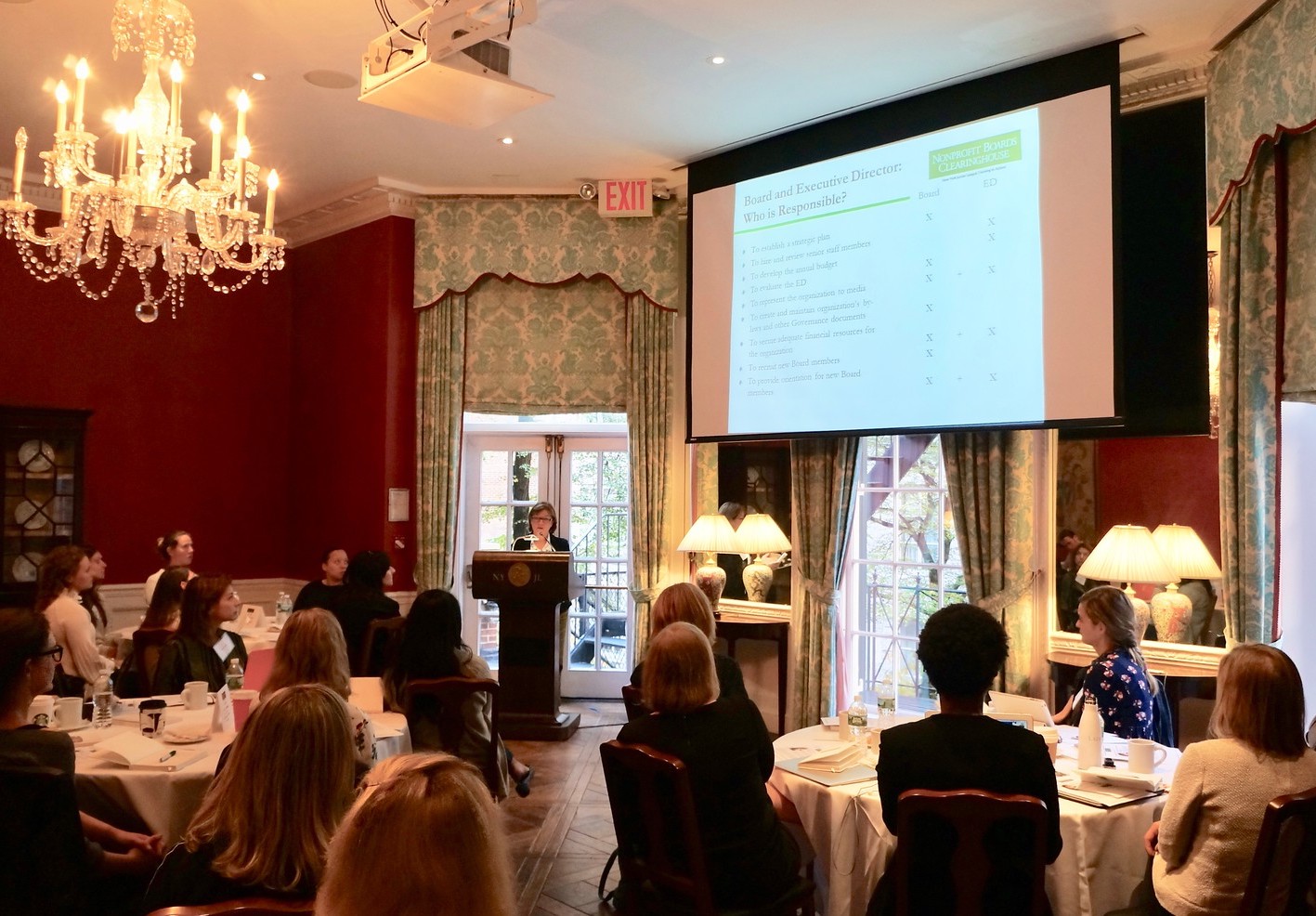 Alumni Networking
One of the greatest assets of the NPBC course is the end of session networking event.  This event is hosted as a career day style event to meet-and-greet with a number of nonprofit organizations who are recruiting candidates for their boards.  
Did you know?  That once you are a graduate of the course, at any time, you will have access to connect with the NPBC's network of over 90 nonprofit organizations and you can continue to attend all the networking events as alumni at any time in the future?  It's an amazing benefit of being a graduate of the program!
So, how did my experience end up after taking the course?  After attending the post-course networking event and meeting a few different nonprofit organizations, I decided to join the West Side YMCA board this past fall and have continued to serve as a volunteer and continue my leadership growth at the NYJL.  
The NPBC offers Fall and Spring courses and there is still limited space available in the Spring 2018 accelerated course, which will be taking place this Saturday, April 28. Hope you find the program as meaningful and memorable as I did! Interested in finding out more details, email questions to npbc@nyjl.org.