NYJL's LIFT Committee Provides Youth With Life Skills, Mentorship, and Much-Needed Fun During the Pandemic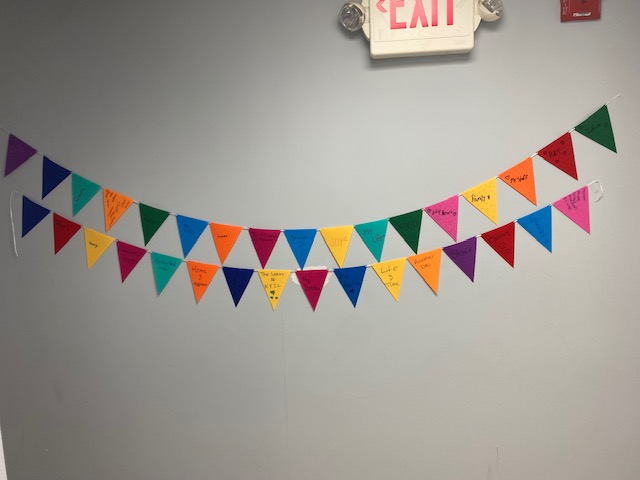 By facilitating a range of activities from dance-offs to crafts to lessons about personal finance and renting an apartment, the NYJL's LIFT committee achieves its main goal of helping its 12 to 18 year-old mentees discover their strengths and achieve their full potential through the power of mentorship. 
Specifically, the committee provides mentees with mentorship and youth development workshops. The workshops focus on life skills and providing much-needed fun during the pandemic, when so many children have been struggling with mental health challenges and an overwhelming sense of instability. 
For example, many of the mentees living in LIFT's community partner Rising Ground's facilities weren't able to see their family members outside the facility. Others were stuck at home with additional family responsibilities. The LIFT committee hoped its sessions would serve as a welcome break from reality. 
During this tough time, Rising Ground helped the LIFT committee adapt activities to the pandemic, which was no small feat. Together, they used part of their budget to buy critical technological equipment to switch to bi-weekly Zoom sessions. NYJL volunteers also sent activities and food to the mentees so they still experienced the quality of an in-person session from the safety of their remote locations. 
Despite the challenges posed by mentoring via Zoom and concerns that the sessions were not as effective without face-to-face interaction, the LIFT committee pressed on. During one session, when students were told that the group would not meet for another month due to scheduling limitations and staffing issues, they expressed great disappointment, reassuring the mentors of just how much the virtual sessions still meant to the mentees. 
In the end, the mentees proved to be incredibly resilient, assimilating to the virtual format and actively participating in sessions by Zoom. Engaging and collaborating with the mentees also provided mentors with a welcome escape from the challenges of their own work and home lives during the pandemic-related lockdowns. 
LIFT's work is directly in line with the NYJL's mission, as it serves and improves the community where New Yorkers live and work, while also preparing the city's next generation of leaders and citizens for their brightest futures possible. Members of the committee enjoy giving back to a wonderful group of mentees who have not always had the easiest paths in life. 
In fact, LIFT committee members say that seeing their mentees' evolutions throughout years of sustained mentorship brings them an immense sense of joy. "We love to see their evolution over time," said one committee member, "While none are required to come to our sessions, many come year after year. Seeing our mentees reach life milestones, like graduating high school or choosing a college, is wonderful. Even the small wins, like having someone who never spoke engage with us and answer questions, is a big win and keeps us coming back every year."
Looking ahead, the LIFT Committee aspires to expand its impact and serve even more young people at Rising Ground. This plan will capitalize on the group's existing momentum, as it began serving two additional Rising Ground centers during the pandemic. The committee's members also hope that by the second semester of 2022 they will be able to return to in-person volunteering with their mentees. No matter what happens, though, the LIFT Committee is proud of its ability to adapt, pivot, and serve its mentees, no matter the circumstances.