Community Area Overview: Culture and the Arts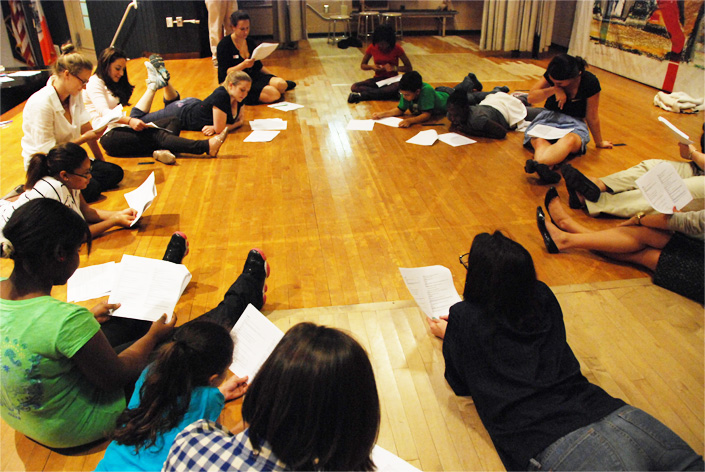 Research shows that exposure to art and music facilitates social and communicative development in children; New York City is a rich and diverse urban community with many opportunities to enjoy the arts. From Broadway to museums and to the many music and concert venues, any way you wish to experience culture may be found in our metropolis. Despite these facts, economic realities faced by public schools are increasingly causing art and music education to be dropped from their curriculum as well as making cultural exposure hard to obtain for some. Through the NYJL's Culture and the Arts community focus area, volunteers participate in a variety of interactive projects designed to foster self-expression while building confidence and self-esteem.
NYJL volunteers work with our community partners to help instill and expose at-risk children and teenagers with the opportunity to attend live performances and to take part in interactive art education courses including drama, dance, music, painting, photography, poetry, and sculpture. By giving the opportunity to explore their artistic expression, NYJL volunteers are helping underserved children and teenagers participate in the life of their community and contributing to their creative and cognitive abilities while improving their physical, educational and social well being. As part of this effort, For more than 20 years, NYJL volunteers have designed, planned, funded and completed a playground renovation each spring in partnership with the New York City Department of Parks and Recreation. Other community partners in this area include P.S. 64, The Harbor for Boys and Girls, and the Stanley M. Isaacs Neighborhood Center.