Navigating the NYC Salary History Ban
To increase awareness about the new Salary History Ban, Advocates for Public Policy hosted a training session to help NYJL volunteers, members of the community they support and job seekers understand their rights and offer some tips on how women can answer a question related to job salary, if asked. The panel included two attorneys, Sarah Brafman and Natalya Johnson, who worked with city legislators to draft the law.
Under the law, employers of any size in New York City cannot legally ask about a job applicant's salary during the hiring process, from advertisements or applications for the position to the interview process. The law went into effect last fall, and is aimed at helping reduce the wage gap between women and men. In 2016, the female-to-male earnings ratio was 0.805, a 1.1 percent increase from the 2015 ratio, according to the Census Bureau.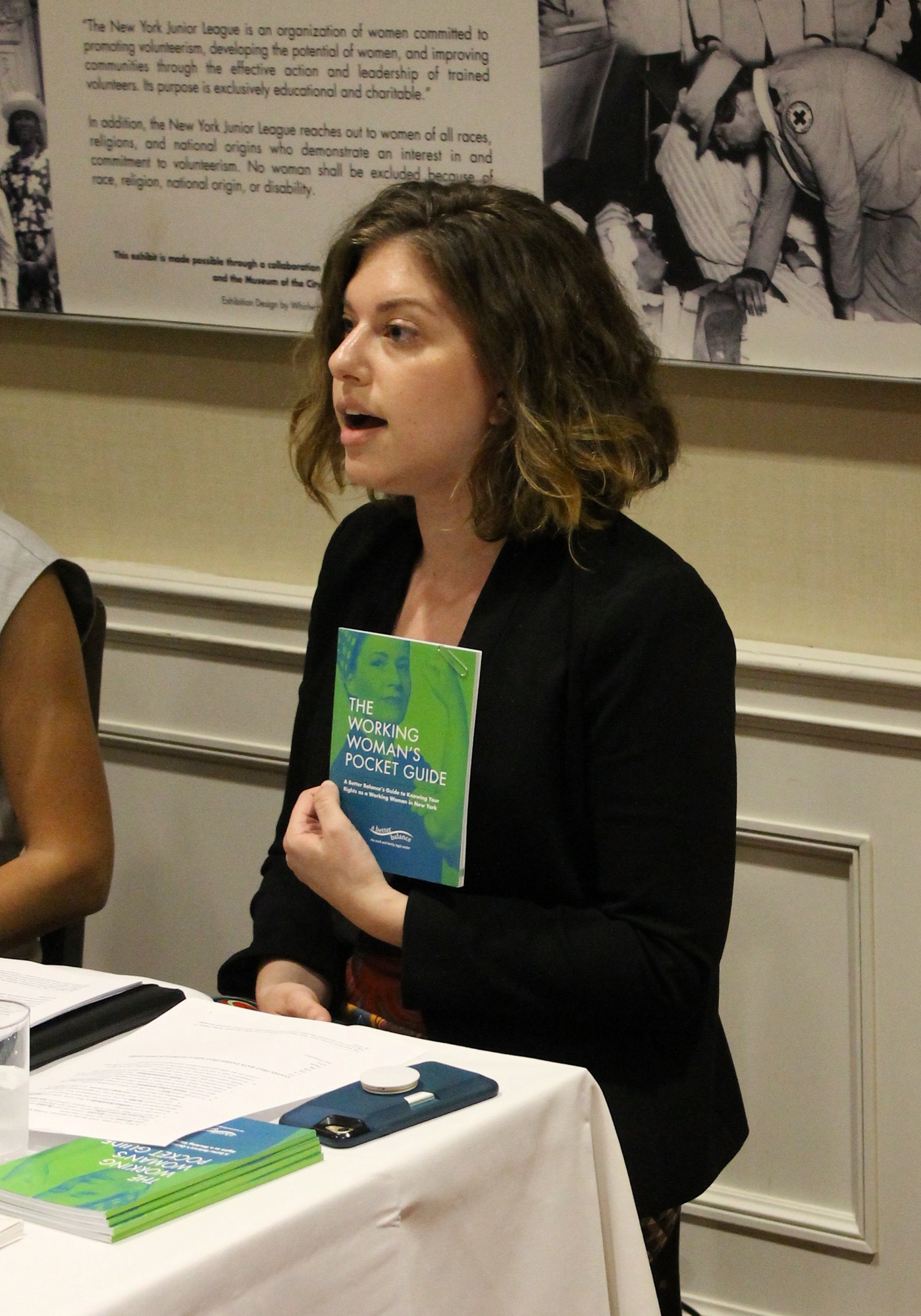 Attorney Sarah Brafman
More on the Law
The issue of unequal wages begins out of college, when women make an average of $16 compared to a men's average wage of $20. The discrepancies are compounded over time and can be felt well into retirement, said Sarah Brafman, an attorney with A Better Balance, a nonprofit organization dedicated to promoting equality and expanding choices for men and women at all income levels.
"This is a simple fix for a complicated issue," Brafman said. "New York City is one of the first to implement this trend," she said, although there are similar laws in effect in Philadelphia, San Francisco, Oregon, Massachusetts and Puerto Rico.
Under the New York City law, employers are banned from inquiring about a job applicant's previous history, and they are also banned from relying on that information, even if they receive it from another source. The law does, however, allow for employers to inquire about salary expectations, and they can use any information an applicant voluntarily discloses.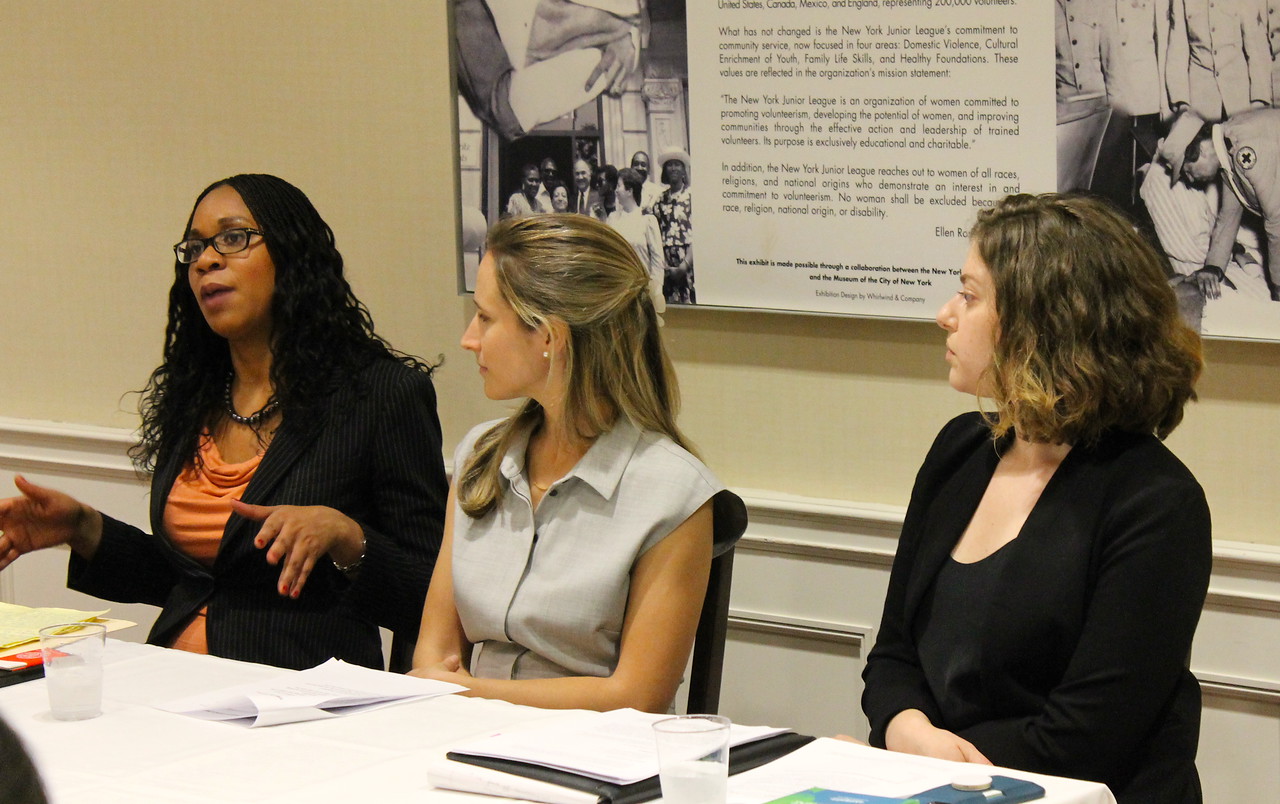 "It's important to have a target goal and a range you're willing to work within," said Natalya Johnson, a senior associate at Riker Danzig Scherer Hyland & Perretti LLP who specializes in labor and employment law. "You can also proactively ask the employer what they are looking to offer. You're not applying to volunteer with them."
Both speakers also noted the law does not apply to people who transfer internally within an organization. Since they are already part of the system, it is likely employers would already have knowledge of their salary history.
Panelists agreed that while most employers in New York City should already be familiar with the regulations, it is important for job seekers to be prepared to push back in case they are asked to provide that history.
"If someone asks you that question and you're comfortable telling them politely that you know they can't ask it, more power to you," said Brafman. "If you're not, give them your expectations and give them examples of what you bring to the table."
Be sure to visit the Salary History Law FAQ if you have any additional questions regarding this new law.
The Advocates for Public Policy Committee (APP) advocates on behalf of families, women, and children throughout New York City and state. Get in touch with the APP committee to learn more about the work they support.