"A Whole New World" with Stanley Isaacs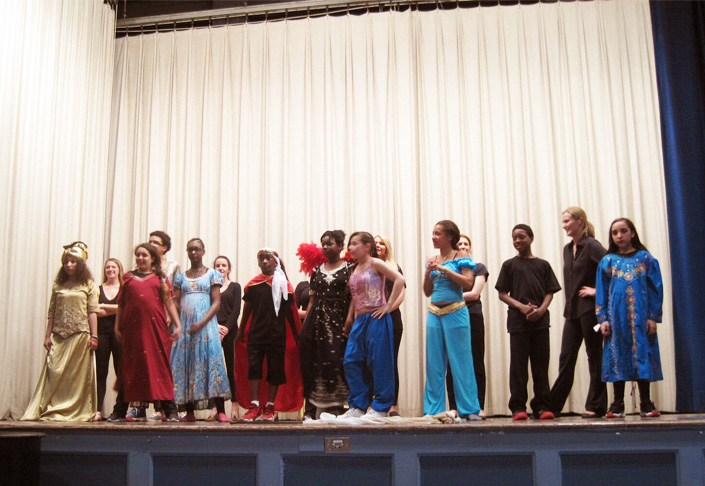 On Wednesday May 27, the Stanley Isaacs Beacon to Broadway Committee presented "Disney's Aladdin KIDS" at PS 6 to rave reviews. The committee's annual spring musical showcased everything that the children had learned about the performing arts throughout the year. By learning lines, blocking, songs, and dance steps, the students gained both a sense of responsibility and teamwork and most importantly, developed self-confidence.
The volunteers worked closely with the cast on all aspects of the performance. On opening night, after four months of rehearsals, the cast of 12 children, ages 10 through 14, were thrilled to see all of their hard work pay off. In addition to the children, the show displayed the talents (some newly discovered!) of the 15 volunteers who were part of all the musical numbers.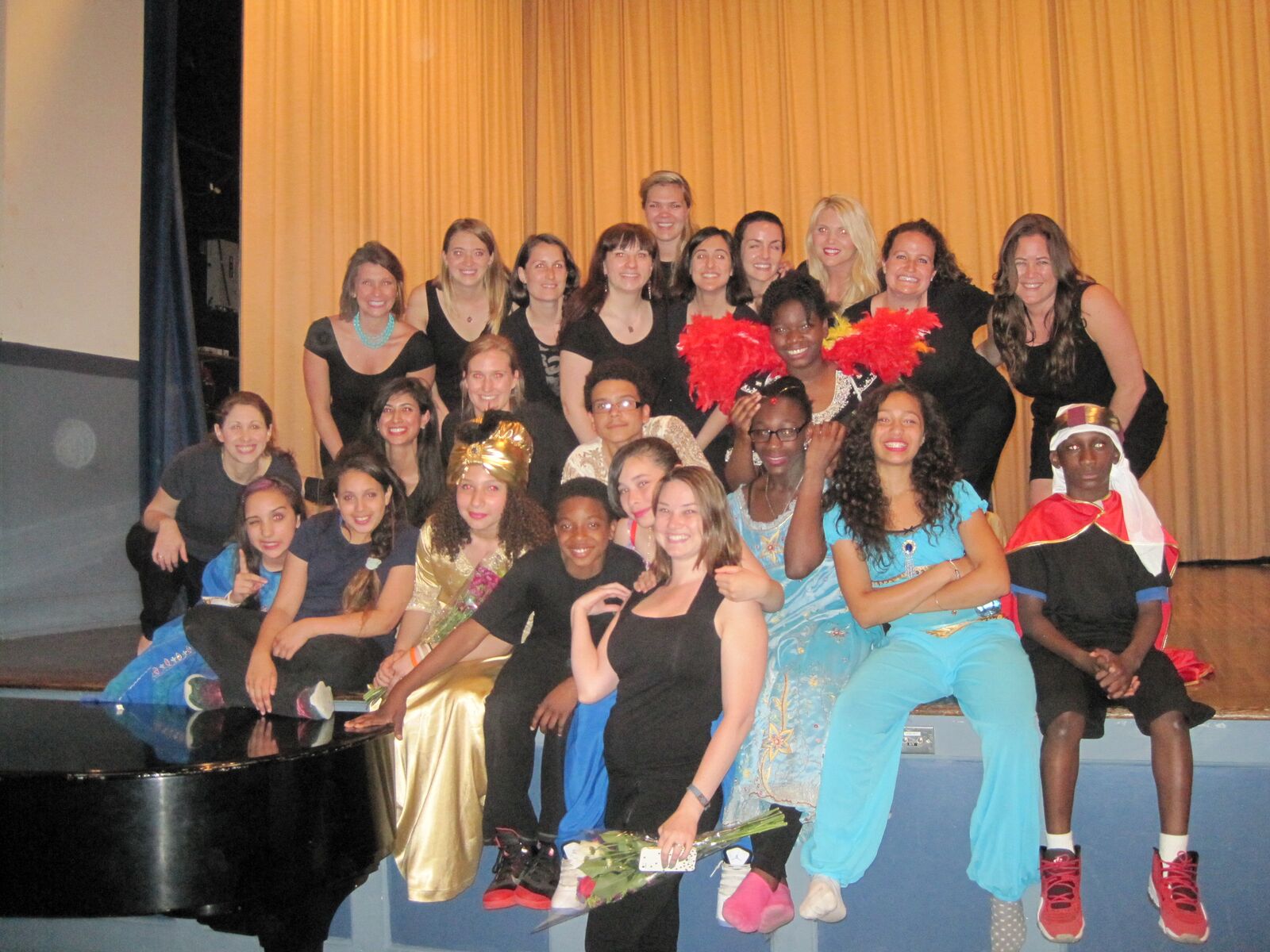 The show was "really, really good," according to Beacon Program Assistant, Amanda Flores. "I think the volunteers worked really hard with the kids behind the scenes. They did a really good job." Beacon Director Nigel Hooper lamented his absence, stating that he had heard "such great reviews!" He also stressed that with the success of the play "it's no wonder that the NYJL Beacon to Broadway and Artistic Journeys are among the most popular program for our students."
Stanley Isaacs is composed of two sub committees – Artistic Journeys (AJ) and Beacon to Broadway (B2B). Artistic Journeys focuses on visual arts with first through fourth graders while Beacon to Broadway is all about the performing arts with fifth through eight graders. Because the same children come back each year, volunteers are able to build lasting relationships with the children and in a sense get to watch them grow up.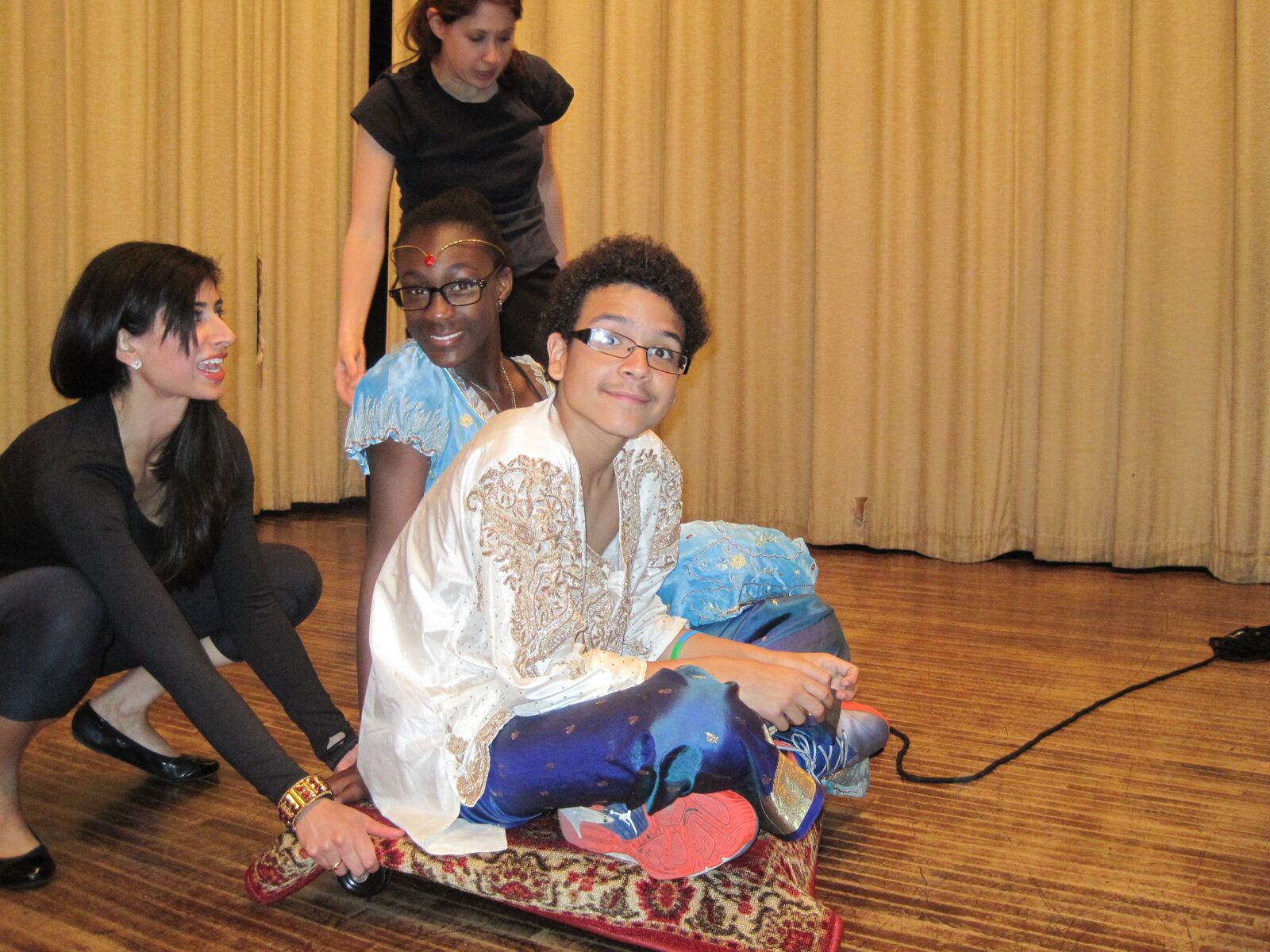 This year, our Aladdin was played by Jemdry de La Cruz – a student who started with AJ and moved into B2B and has been an absolute joy to have over the past 5+ years. He started as a somewhat timid and shy fifth grader and evolved into a confident young man who is attending a performing arts high school in the fall.
When asked about this year's show Jemdryl said, "I was proud of my fellow classmates for doing a great job in the show. Thank you for making this the best play I ever had." He also sang a special song called "Opportunity" and dedicated it to all of the Beacon to Broadway volunteers at the End of the Year Party earlier this month. "It's moments like these that mean the most," said a teary eyed Co-chair Meredith Hultman. "To know you've had a direct impact on a child's life is worth every minute of all the behind the scenes planning, organizing, and running around. It's the reason I volunteer and I couldn't be more proud of the amazing volunteers and children I've been able to work with this past year, it's been a whole new world of fun and meaning and I can't wait to do it again next year!"