Spotlight on Performance Celebrates at End of Year Show
Educating children on the arts is a wonderful way to give them the opportunity to express themselves, build confidence and encourage self esteem. At the New York Junior League, the Spotlight on Performance committee enriches the lives of the children by exposing young girls and boys to the world of artistic expression and fostering an appreciation of arts.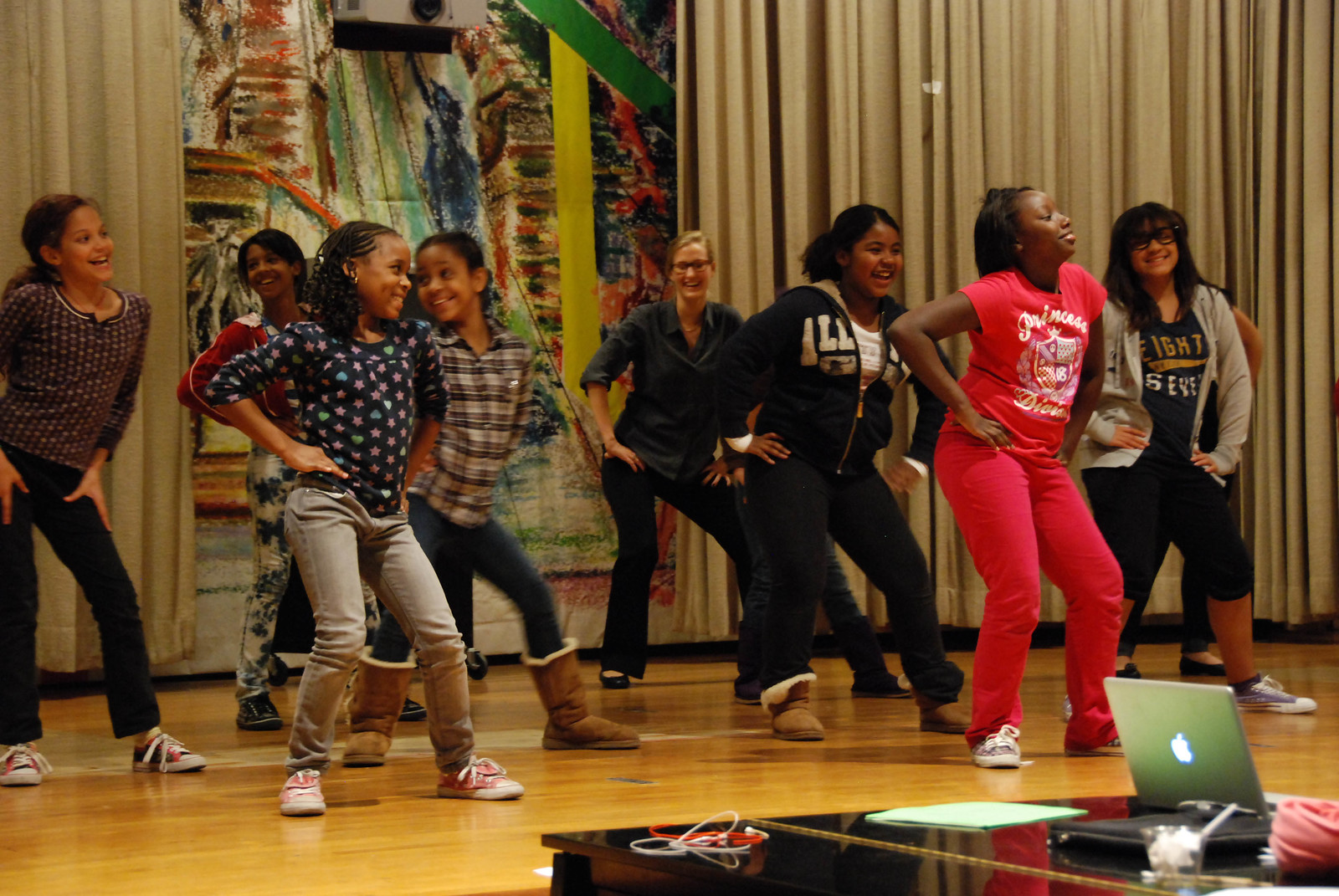 The Spotlight on Performance committee recently closed the 2017-2018 academic year with an astonishing performance at the Grosvenor Neighborhood House YMCA: a musical review of Moana. The show was extensive, with elementary school students singing songs from the movie and dancing to the pop version of "How Far I'll Go" in front of their families and friends. Throughout the semester, students had explored different themes from this musical with focus on marine life in Hawaii and history of animation. At the captivating post-performance party, the children proudly showed their creative drawings of the Hawaiian god and marine life to their parents.
The New York Junior League has established long-term partnerships with a broad range of community organizations that share our passion for improving the New York City community. Beacon to Broadway volunteers work with older children at the Stanley M. Isaacs Neighborhood Center, and use drama, dance, artistic projects, and music to inspire the young boys and girls to express themselves. The LIFT committee works with 12 to 18 year-old at-risk teens at Leake & Watts (now Rising Ground) to provide them with youth development workshops and mentorship. Volunteers from CHAMP and CHEF work with a variety of partners to help educate children on health and wellness and provide families guidance on how to make life-long healthy choices. Learn more about the organizations and programs we are proud to work with.