LIFT Committee Focuses on Mental Empowerment
Self-reflection – contemplating past successes and creating new goals for the year ahead are often triggered at the beginning of the year. While many people begin the New Year ready to confidently conquer the year ahead, aspirations often wane as the stress of everyday life take hold. The NYJL focuses on self reflection and goal setting throughout the year within the communities we work in and the committees.
With a new season of mentoring for LIFT volunteers (Lead, Inspire, Focus, Thrive.) at Leake & Watts, volunteers and mentees gathered for one of 2018's first workshops and focused on mental empowerment through mantra-making and meditating in order to accomplish the mentees' 2018 goals.
As an icebreaker, everyone sat in a circle and stated something they were either happy about or wanted to focus on in 2018. Mentees and volunteers alike expressed joy and happiness about their time together. The mentees have set their sights high for 2018 – goals include attending college, excelling in school, and being present and grateful in day-to-day life.  
Next, everyone was given a bottle of essential oils to dab on their wrist as the group begun a short and relaxing meditation, which built upon skills from an earlier workshop on mindfulness last year. Looking around the room, it was clear the mentees took meditation seriously, as they sat with their eyes closed, breathing in time with one another.
After completing the meditation, everyone learned about mantras and empowered women who have used mantras in their lives. The group created a personal mantra to use in day-to-day life when a boost of confidence is needed or a mind calmed during a stressful situation. At the end of the workshop, everyone placed their mantra on a table to see the words of empowerment and strength among the group.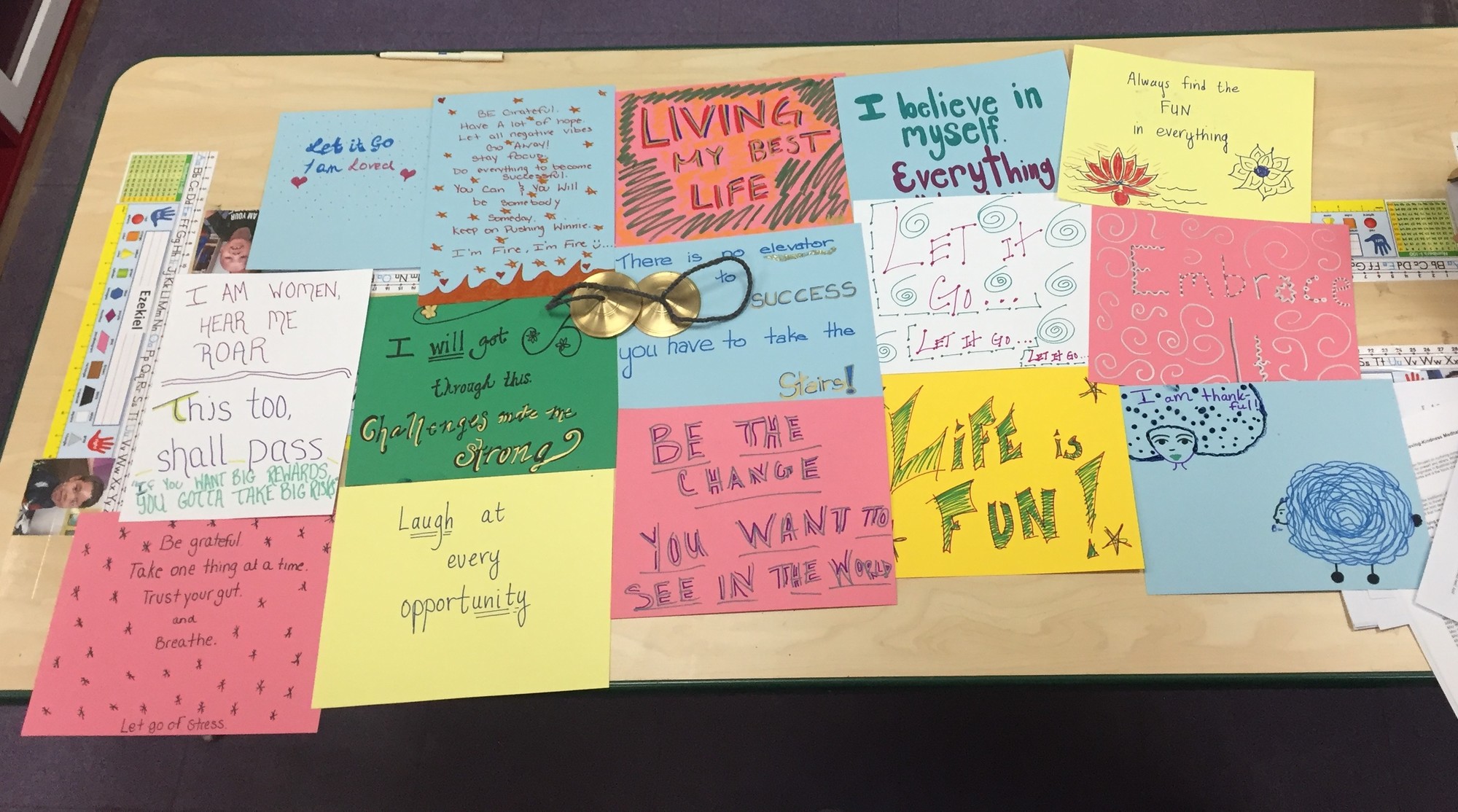 Mentees and volunteers alike left the workshop with a new mantra to hold close and new skills to accomplish all goals in the year ahead.
LIFT's relationship with Leake & Watts is an example of one of the many community organizations the NYJL partners with and who shares our passion for improving the New York City community. Learn more about their partnerships and the work of our community committees here.