Teaching Kids Healthy Habits at Healthy Kids Day
The New York Junior League is committed to serving the New York City community, which includes the 1.5 million children living here today. On April 21, the NYJL was proud to partner with the West Side YMCA at its annual Healthy Kids Day.
The event focused on teaching young children about how to eat healthy and take care of their bodies, and was full of activities for all including, face painting, educational artwork stations, healthy snack packing and more.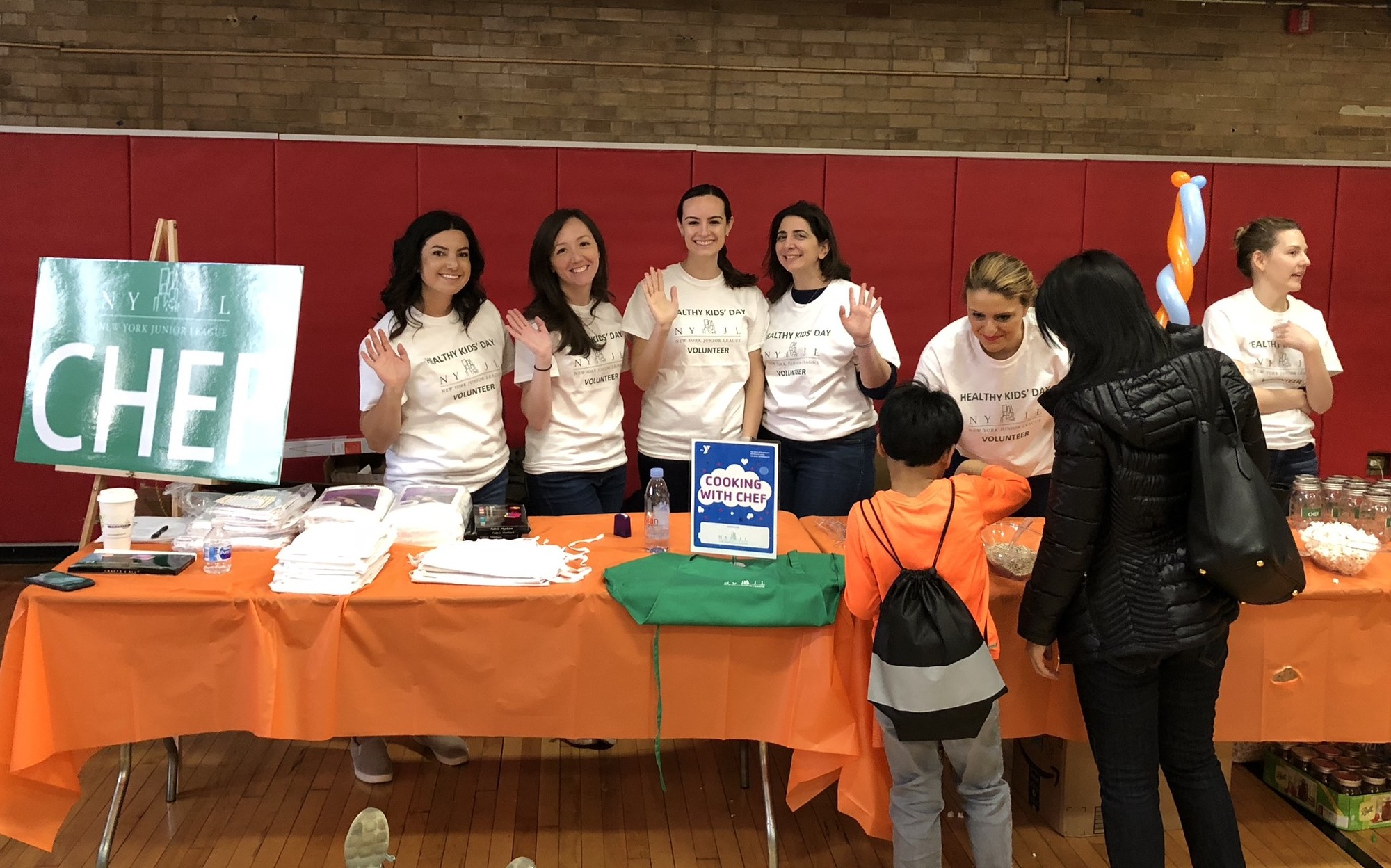 Upon arrival, participants headed to the gymnasium. Along the way, they passed numerous rooms where adults of all ages were showing the kids fun ways to exercise and stay active. When they entered the gymnasium, they were greeted by NYJL and YMCA volunteers with bags of stickers and healthy snacks. Tables with activities and giveaways were located throughout, including ones featuring volunteers from the NYJL's CHAMP and CHEF committees. These stations focused on educating children and families about their health and the importance of maintaining healthy habits throughout childhood and on into adulthood.
Thanks to the fun activities, there were no unhappy kids in sight — except when they had to leave!
Interested in learning how you can contribute to the community? The NYJL still has new volunteer orientation sessions taking place before summer begins. Sign up for one today to learn more about the work that we do and how you can help!