NYJL Reflects on Its Diversity, Equity & Inclusion Journey
In the mid-1970s, Mary Ellen Fahs, President (1970-1972) of the New York Junior League, sensed that cultural change was underfoot, and she set out to ensure that the Junior League evolved to stay up-to-date with the times and lead the way on matters of inclusion. By working with 24 civic and education groups — including Jesse Jackson and Thom Turner of the Urban League — Fahs managed to bring a greater sense of diversity, equity, and inclusion (DEI) to the New York Junior League (NYJL) and its surrounding, broader New York City community.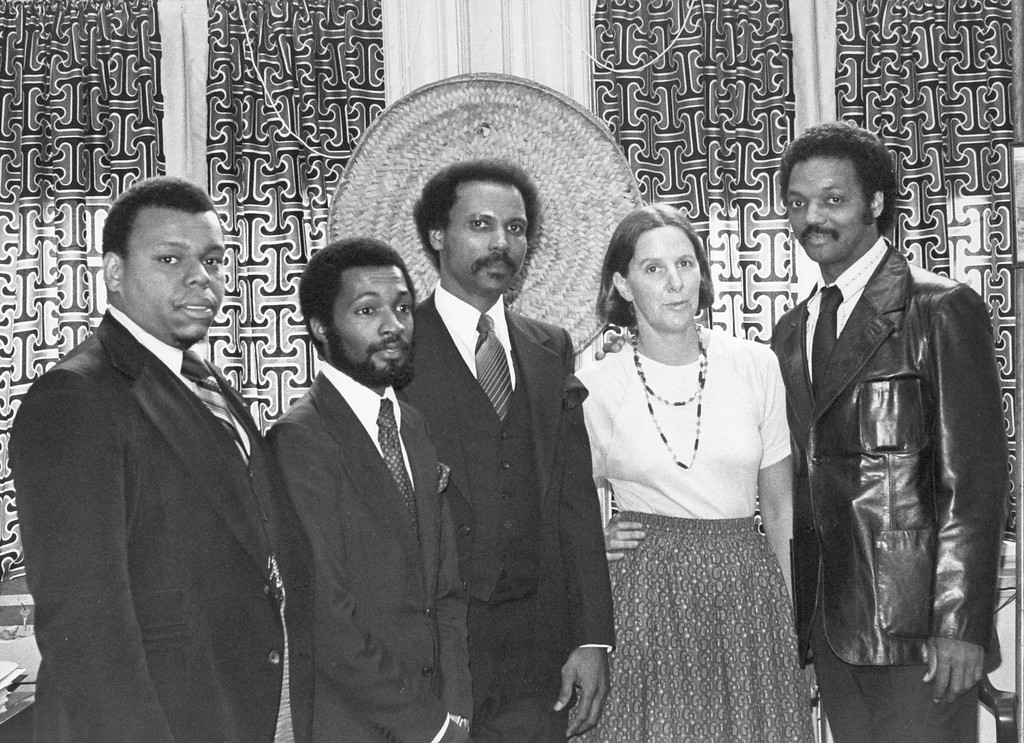 The spirit of this work — ensuring that the NYJL reflects the vast diversity of the vibrant city we call home — has never ceased. Since the 1970s, leaders and volunteers alike have continually worked to ensure women from all backgrounds not only join the ranks, but more importantly, feel included, valued and comfortable calling the NYJL home. 
The League achieved another major milestone when Gena Lovett took office as the NYJL's first Black President (2008-2010). Throughout her term, the seeds of change were planted, and ultimately, Gena says she saw them bear fruit in the form of a more diverse Board and more people of color chairing committees. This progress was critical, as it is vitally "important that there is representation at all levels of leadership to build a pipeline," said Lovett, who also served as Senior Advisor of the NYJL's DEI Workgroup for two years.
While this work is an ongoing, iterative process, and there is always room for improvement, the past five years have undeniably marked a watershed moment for the NYJL's DEI efforts. 
The results have been meaningful. In 2017, during her second year as President (2016-2018), Suzanne Manning instituted the DEI Work Group, and the group's first order of business was to craft a survey aimed at uncovering the state of DEI affairs at the NYJL in order to discern the best path forward. 
By May 2018, the NYJL's commitment to DEI (which had been codified by the Board as a strategic priority) was strengthened, and the review of the survey results sparked the goals of recruiting across more diverse populations, educating members more deeply in diversity and cultural competency, offering more training and education on DEI. 
Today, it's striking how much progress has been made in these areas in just five years.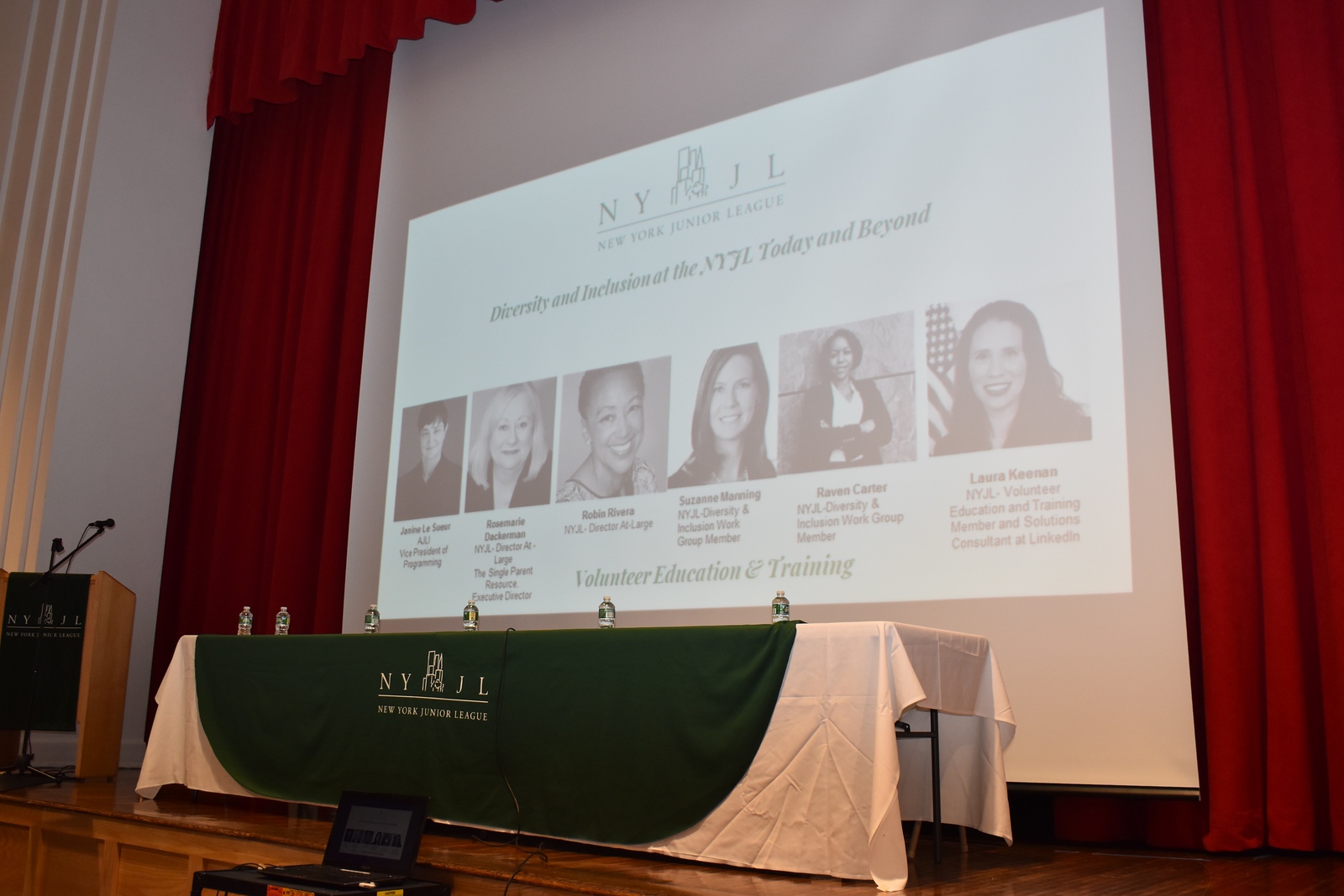 As members who identified as women of color increasingly asked for more opportunities to connect with one another, leaders quickly took heed. Shortly after the survey results went live, the Management Council approved the formation of the Women of Color Affinity Group. Today, the group leads a variety of activities aimed at creating opportunities for affirming, nurturing, and celebrating different lived experiences and discussing issues related to racial and ethnic identity development in a safe environment where members who share that racial or ethnic identity can generate community, fellowship, and empowerment. Because, "if you're not inclusive, no matter what you do, you won't be able to achieve lasting diversity," noted Manning. 
Transparency was also a critical consideration in these efforts to boost inclusion. "As a point of both inclusion and equity, we realized we must investigate our processes, traditions, and norms and articulate ones that value a diversity of leadership competencies and support members as they develop into leadership roles at different levels. We must educate  often and clearly to broaden engagement and open up leadership paths and accessibility for everyone," said Charlene Chuang, former Executive Vice President and an early leader of the DEI Work Group who played a pivotal role in getting the group off the ground.
Thanks to these initiatives, when the tragic murder of George Floyd occured in 2020, the New York Junior League was ready to adequately respond when their community needed them most. And they didn't stop there. 
"All of our recent progress in the area of DEI is about forward momentum," said Jeri Powell, co-chair of the DEI Work Group, "We are constantly working to ensure that our efforts around equity are more and more explicit and completely integrated into all of our operations." Part of these efforts included the creation of the new Social Equity Committee in 2021, which empowers members to use their volunteer hours on a committee with the direct intended mission of fostering equity. The Social Equity Committee also gives members of other committees the chance to sharpen their knowledge in fostering equity through VET (Volunteer Education and Training) opportunities. 
Another initiative that contributed to this progress was born out of the DEI Work Group around this time — the Life Through Another Lens article series. These weekly written pieces were featured in the Friday Flash, the NYJL's weekly email communication, with the goal of educating members on the various lived experiences of their fellow NYJL members. Some featured stories included a piece spotlighting a member who identifies as part of the LGBTQ+ community and another's experience as a person with physical disabilities. By illuminating the topic of identity through the eyes of their fellow members, the Life Through Another Lens pieces empowered members to see the Junior League through different perspectives.
Most recently, in April 2021, the NYJL hosted its first-ever DEI Training Conference, a world-class, specialized training keynoted by renowned expert Isabel Wilkerson. The Spring 2021 season also brought forth a suite of training around bystander interventions, overcoming political partisanship and more. "When it comes to DEI training, the New York Junior League has established itself as being capable of delivering top-notch material, achieving major milestones with incredible in-house capabilities," said Rosemarie Dackerman, a Sustainer and inaugural co-chair of the NYJL's DEI Work Group (alongside her instrumental co-chair Raven Carter). 
Of course, work always remains to be done. As Mona Kelly, co-chair of the DEI Work Group alongside Powell, aptly put it, "these things do not happen overnight." Key priorities moving forward includes increasing the diversity of representation and voices in everything the NYJL does, from recruitment to retention to leadership practices. This includes racial diversity as well as religious background, socio-economic status, ethnicity, sexual orientation, ability, and more. It's also of tantamount importance that the organization continues to attract members across the board who are passionate about diversity, equity, and inclusion and are interested in bettering themselves and their communities through continued cultural competence education. 
Photo Credits:
Mary Ellen Fahs: Photograph copyright: Public Education Association.

Photo Credit: NYJL, VET Diversity and Inclusion, May 2019