Hearing the Latest & Welcoming the Next NYJL President
At the recent General Membership Meeting, newly graduated Provisionals joined current volunteers to hear about the latest news from around the League. The evening kicked off with a special recognition to Horace Neal, who has worked as a day porter at the Junior League for 15 years. Following this, volunteers heard from Susan Danish, the Association of Junior Leagues International Executive Director, whose presentation – "It starts with you" – resonated with those in attendance, highlighting the importance of voluntarism and women's leadership.
Updates by the Diversity and Inclusion Working Group, the Management Council, the Annual Fund Team, the Audit Committee and NYJL Treasurer, Shari Aser, celebrated all the amazing work that volunteers accomplished over the fall and provided updates on what to look forward to in the coming months.
The meeting culminated with the announcement of the next NYJL President – Lauren Jenkins Chung, by Caroline Donohue, Nominating Committee co-chair. Currently a Director at Large on the NYJL Board of Directors, Lauren now becomes the 58th President of the NYJL and will begin her two-year term on July 1, 2018. Congratulations, Lauren!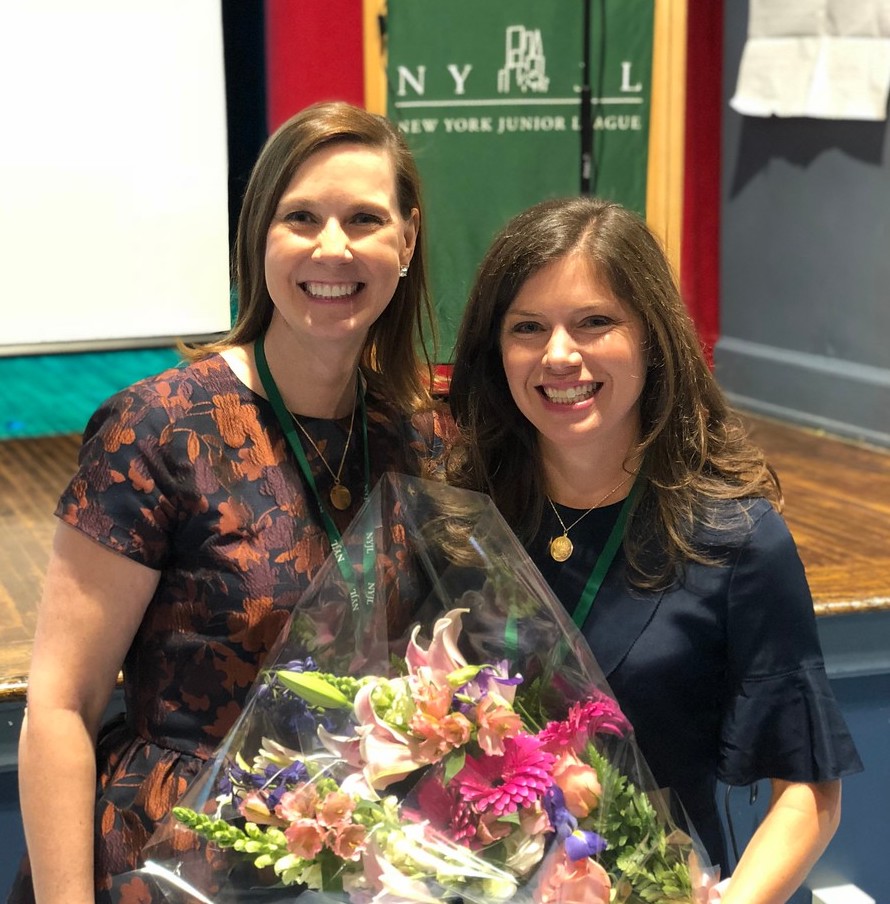 Current NYJL President Suzanne Manning with 2018-2020 NYJL President, Lauren Jenkins Chung
A reception followed at the Astor House, where the Board of Directors and Management Council were eager to see volunteers, hear their voice and provide members with an opportunity to share the reasons why they volunteer.