NYJL Announces 2018-2020 President
Please join us as we congratulate the newly slated NYJL President for 2018-2020, Lauren Jenkins Chung!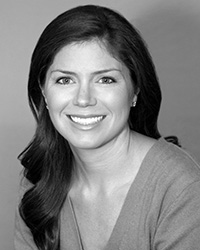 Lauren is currently a Director at Large on the New York Junior League Board of Directors. She also serves as the co-chair of the Strategic Planning Work Group and as a member of the Governance and the Food & Beverage Work Groups.
Since transferring to the NYJL from Washington DC in 2006, Lauren has served as the Strategic Planning Council Head on the Management Council, the co-chair of the Advocates for Public Policy and Research & Strategic Planning Committees, and as a member of the Nominating Committee, Community Alignment Task Force and Finance Work Group, among other placements. She was honored as a 2014 Outstanding Volunteer.    
Outside of the NYJL, she serves as Board Member & Fundraising chair for Calvary-St. George's Episcopal Church, co-chair and Executive Committee member for the KIPP NYC Charter Schools Associate Council, Executive Board member and Community Affairs Vice President for the P.S. 234 Independence School Parent Teacher Association, and as an elected Board member for the Community Education Council, Department of Education Manhattan District 2.
Lauren holds a Bachelor's degree from the University of Florida and a MPA in Public Nonprofit Management and Policy from the NYU Wagner School of Public Service.
We wish Lauren the best of luck in her new role!