Protecting Fellow Volunteers and Yourself from Harassment
Last month, the Volunteer Education and Training (VET) committee presented "Preventing Volunteer and Workplace Harassment" at P.S. 6. A critical topic in today's culture, it is important that all NYJL volunteers and the communities with whom we work know their rights and what they can do to prevent harassment.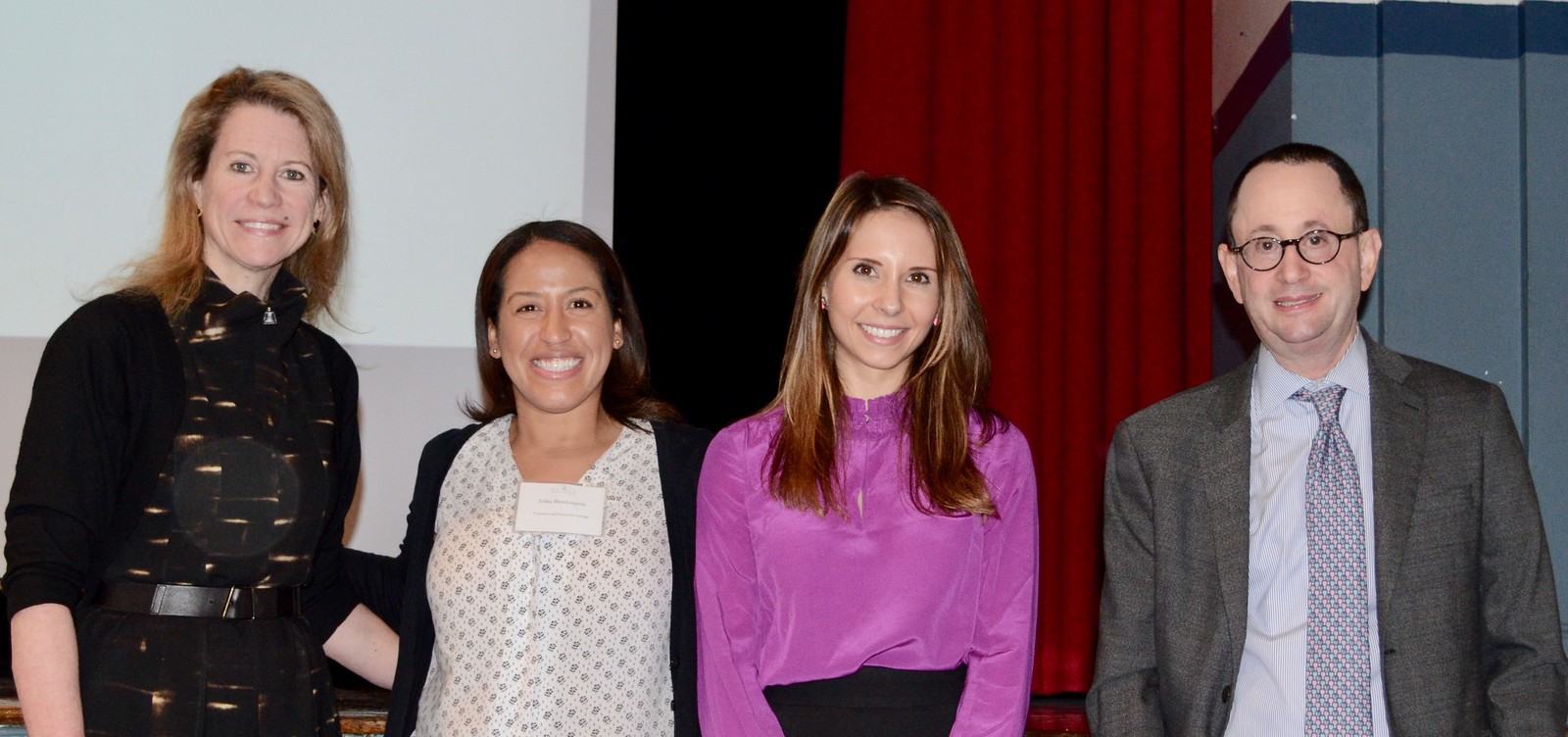 NYJL Past President Ellen Rose, VET Vice Chairs Erika Brockington & Stephanie Tornatore, and Attorney Jeffrey Landes
Jeffrey Landes from Epstein Becker & Green led the conversation about how individuals are protected under current state and federal laws. Under Federal Law, there are several protected classes: gender, age, race, color, religion, national origin, pregnancy, disability, genetic information, and military/veterans.  New York State Law extends the protected classes to also include: sexual orientation, marital status, domestic violence victims status, conviction record, and familial status.
With many of our volunteers working with job seekers to help them find their next opportunity, it's important that we understand these protections. Armed with this information, our volunteers can educate others about these rights so they feel confident and comfortable at their new jobs.
Training volunteers to be leaders in the community is an essential aspect of the NYJL's mission. If you are interested in learning more about volunteering with the NYJL and the work we do, sign up for a new volunteer orientation today.