UGG Australia Donates to NYJL's Mentoring Partners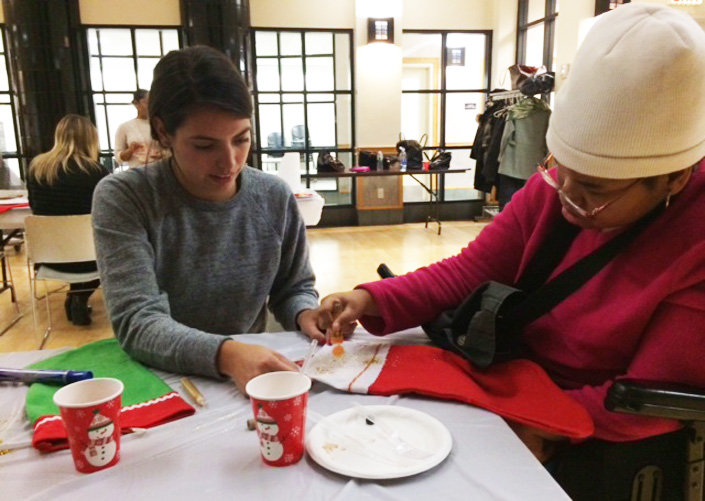 Mentees from the New York Junior League's (NYJL) Mentoring Partners committee enjoyed a special Christmas surprise at their December 2 session: a brand new pair of UGG® boots! NYJL volunteer Emma Oldenkamp organized the donation of eight pairs of classic UGG short boots in navy and grey, delighting mentees dealing with this year's particularly harsh winter.
Mentoring Partners works with community partner Mentoring USA (MUSA) to provide site-based mentoring to young girls, ages 13-18, from foster care and welfare homes at the RFK low-income housing complex in Union Square. During one-on-one meetings, NYJL volunteers and mentees enjoy fun activities and discussions on healthy life topics, including self-esteem, bullying, and stress management.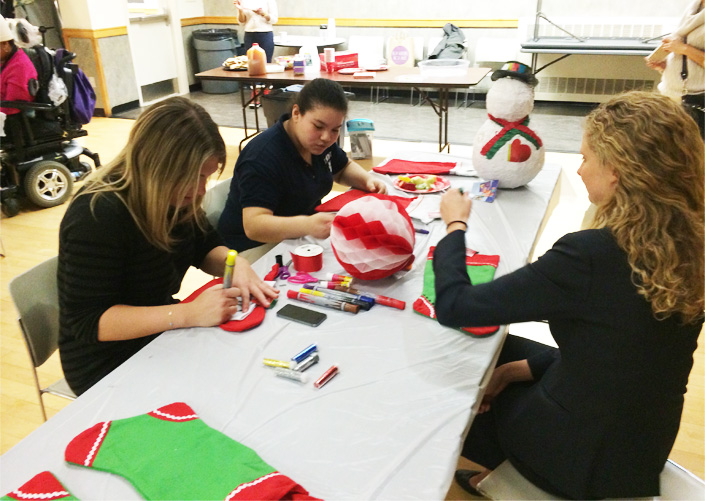 The December 2 activity focused on the spirit of giving during the holiday season. Together with their mentors, mentees created stockings for their loved ones, wrote "thank you" cards to someone who impacted them, and decorated cookies for the New York Fire Department Ladder Company 3, located across the street from the RFK complex.
"A donation like UGG boots goes above and beyond the typical mentor role and really shows our MUSA girls exactly what it is to give back during the holiday season. NYJL volunteers have been a great example to our mentees by paying it forward with their time and efforts," said Samantha McQuibban, Senior Program Manager at Mentoring USA.