Engagement Events Hosts a Special Thirsty Thursday Placement Networking Event
With over 50 volunteer committees, the New York Junior League has many options available for volunteers to interact with the community. The Engagement Events committee recently hosted a Thirsty Thursday with a special Placement "sneak peek" to give volunteers a chance to interact with different committees and to learn about the work and responsibilities of each ahead of the 2018-19 volunteer year.
Numerous councils were represented as volunteers were able to learn more about the different areas of the League. For those interested in Membership, they were able to learn more about the Training, Volunteer Development and Affiliation Councils. For those who wanted to learn more about Communications and Strategy, they sought out volunteers who are a part of that area. Community was represented by their Adult Education and Mentoring, Children's Education, Child Health and Welfare, City Impact and Culture and the Arts Councils. Volunteers from the Fundraising Events area spoke on the many different events each committee hosts throughout the year from Winter Ball, to House Tour to Golden Tree.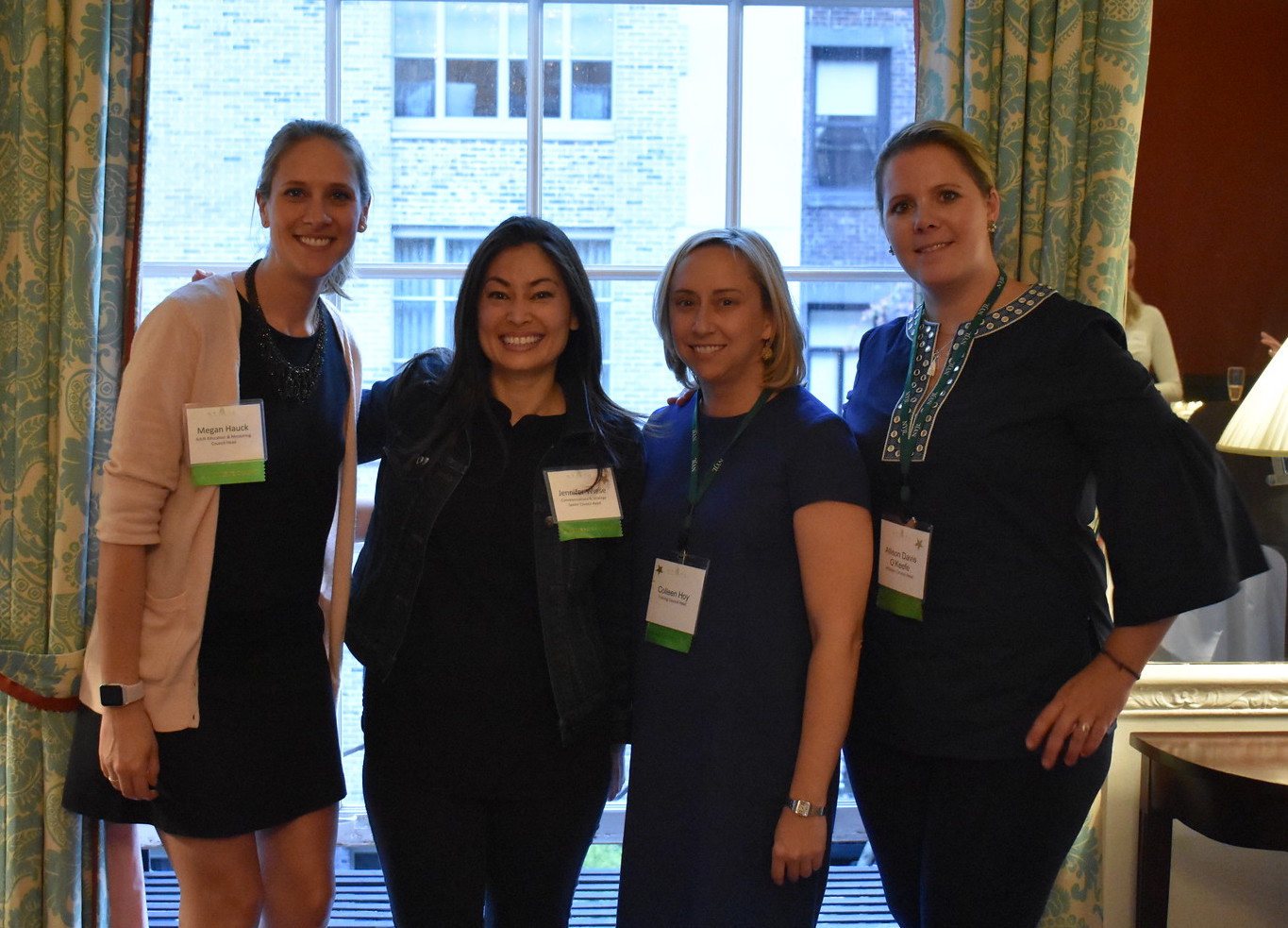 From left to right: Megan Hauck (Adult Education and Mentoring Council Head), Jennifer Wiese (Communications & Strategy Senior Council Head), Colleen Hoy (Training Council Head) and Allison Davis O'Keefe (Affiliation Council Head).
Those in attendances enjoyed the opportunity to speak directly with volunteers on why they like serving on their current committee and to ask questions they had about the committee.  
Courtney Burek, a volunteer on Engagement Events, commented that the Placement Networking event is a great planning tool as volunteers consider the upcoming year. She sees the benefit of having early conversations with potential new committees, and even more importantly, seeing what else is available for volunteer work at the New York Junior League.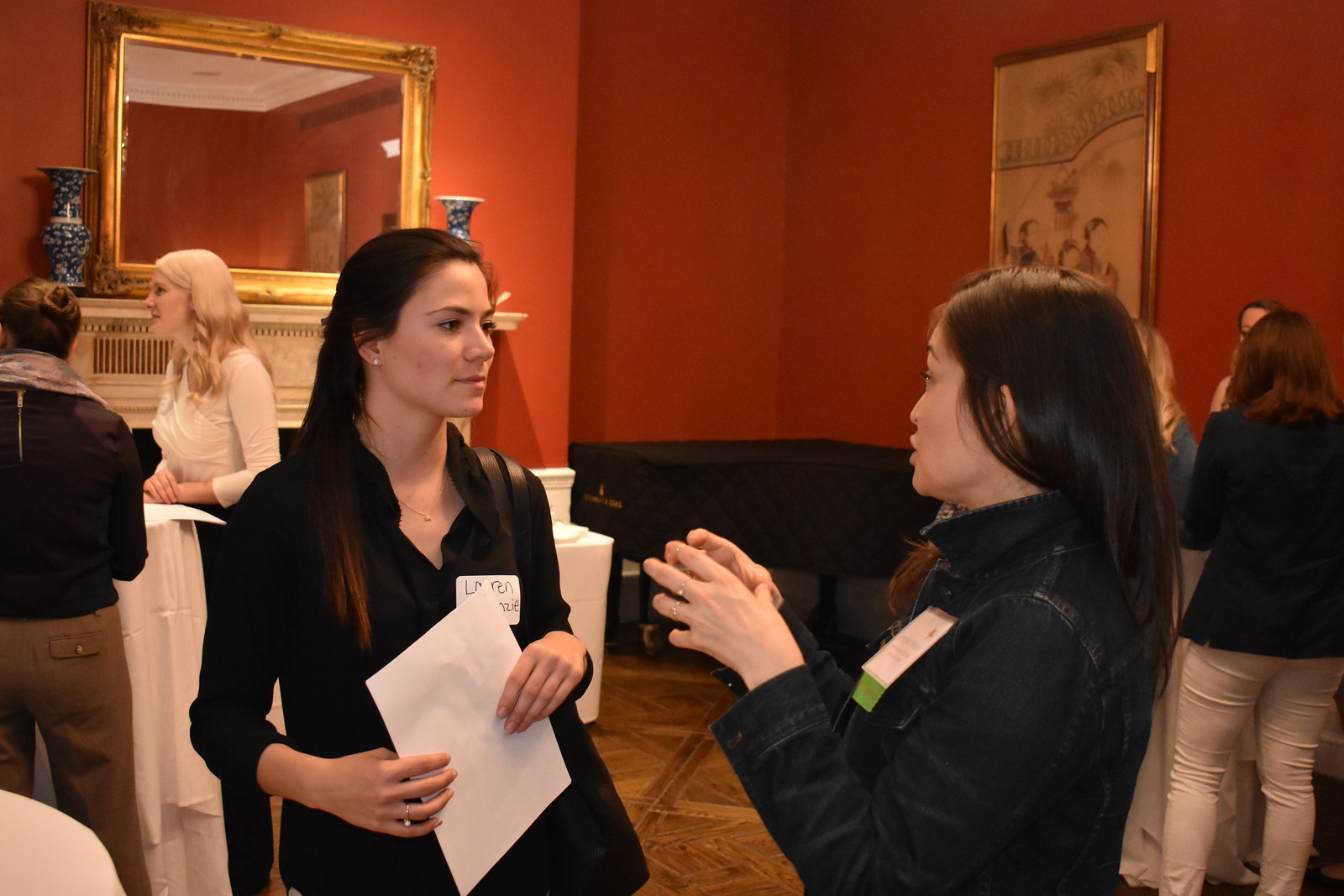 For current NYJL volunteers – don't forget. Online open placement for all 2018-2019 committees is available until Thursday, May 31st.
Not currently a NYJL volunteer? Be sure to attend one of our orientation sessions this summer to learn more about the amazing work the NYJL does.