From Provisionals to Sustainers, the Topics are as Varied as our Volunteers
Calling all NYJL volunteers!  NYJL's Sustainers host a variety of events each month and you are invited to attend, as they are open to all volunteers from provisionals to sustainers.  This month's topics range from how to become ten percent happier with ABC News Anchor, Dan Harris, to celebrating St. Patrick's Day with a luncheon at the Astor House.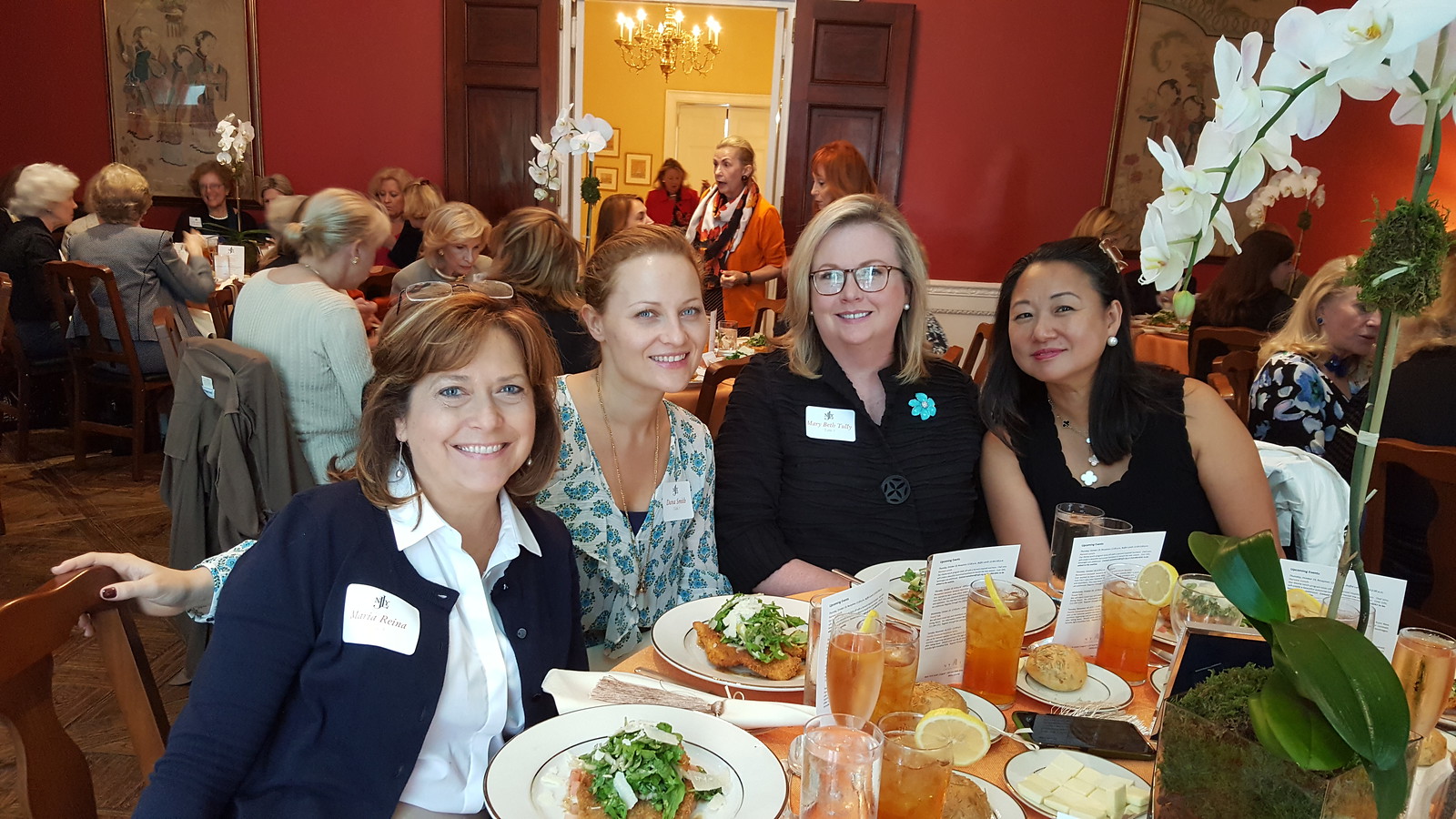 Sustainer Luncheon – Decorator's Club: October 12, 2017
From left to right: Maria Reina, Dana Smith, Mary Beth Tully and Soo Won Abrams
The Sustainers' perspective, experience as expert volunteers, and extensive network of contacts with direct service and advocacy groups in the community make them a valuable resource for the NYJL's Community Program and Support committees.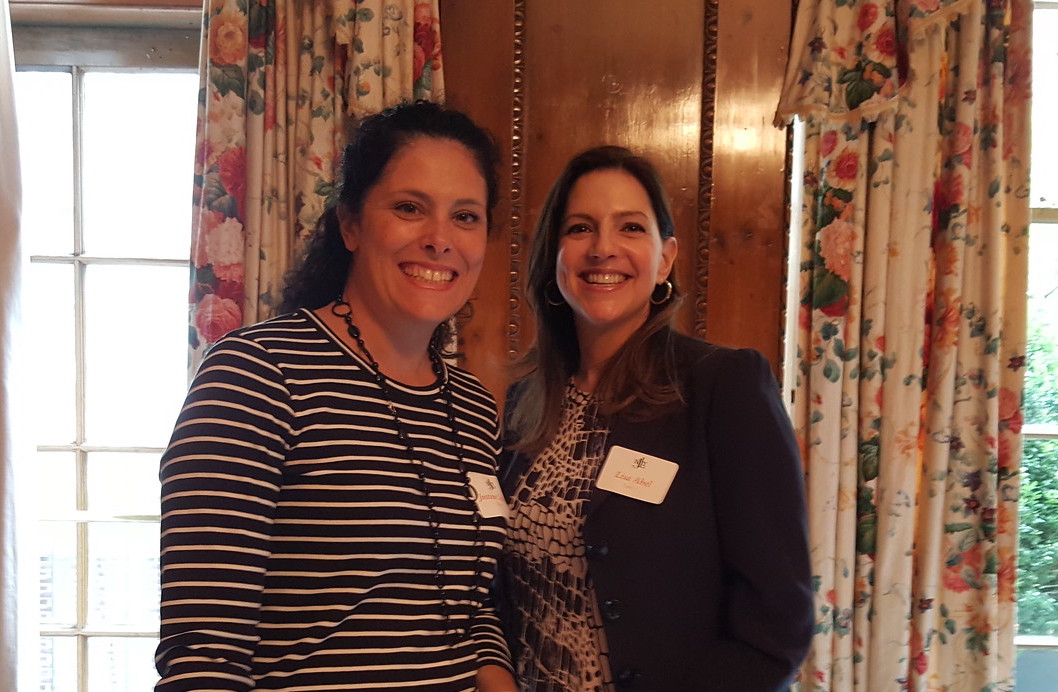 Sustainer Luncheon – Decorator's Club: October 12, 2017
Justine Schiro and Lisa Abel
Each year, the Sustainer Program offers a myriad of inspiring, enlightening and entertaining speakers. From best-selling authors to a beauty editor's inside guide to glamour, the program illuminates some of today's most exciting fields and areas of interest. Renown writers, artists, historians and other expert observers of the social and cultural scene regularly contribute to the outstanding annual program. Your participation is welcome and encouraged!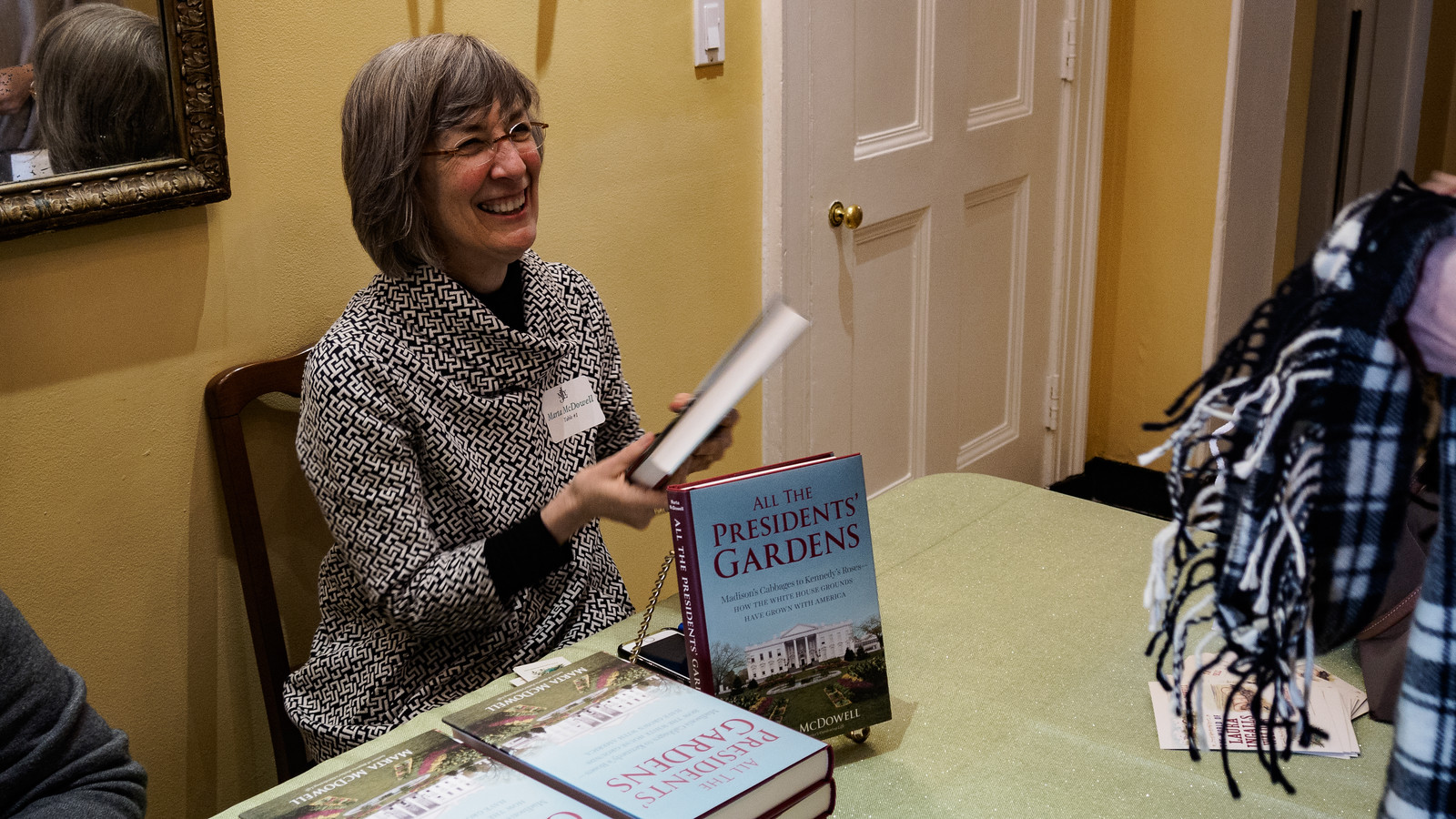 Lecture Luncheon with Marta McDowell: January 18, 2018
Author Marta McDowell during the book signing.
Here are a few of the upcoming events:
Daytime Book Group
Tuesday, March 6, 12:30–2:00 p.m.
The Daytime Book Group meets monthly over lunch in the dining room. This month's selection is Ego is the Enemy, by Ryan Halliday. Stories about famous figures who achieve greatness only after conquering their egos. For information and reservations, please see details in the Friday Flash.
How to Become 10 Percent Happier
Thursday, March 8, 11:30 a.m.–2:00 p.m.
Join award-winning ABC News anchor Dan Harris as he shares his personal journey of self-discovery through meditation. Controlling that voice in your head which compels you to check your phone constantly, snap at your loved ones, and make rash decisions can help lower your blood pressure, rewire your brain, and make your life 10 percent happier! Cost is $45; beverages are additional. This event is currently sold out. To join the waitlist, please see details in the Friday Flash.
St. Patrick's Day Luncheon
Thursday, March 15, 12:00–2:00 p.m. (reception begins at 12:00 p.m.; buffet lunch is 12:30–2:00 p.m.)
Cead mile failte! 100,000 welcomes! Our bagpiper's merry tunes will greet your arrival at the Astor House for our special St. Patrick's Day lunch. Enjoy Chef John Donnelly's family recipes from the towns of Omagh and Fintona. Cost is $35; beverages are additional. Make your reservations today!
Everyone Loves to Play Mah Jongg!
Experienced Players
Tuesdays, 10:00 a.m.–12:00 p.m.
Enjoy a lively game, and then stick around for a Dutch-treat lunch. For further information, or to be added to the email list, please see details in the Friday Flash.