Celebrating the Newest NYJL Volunteers
The New York Junior League recently honored the latest class of provisionals for completing their requirements at the Spring Provisional Graduation. The ambitious and generous 196 women who make up the Spring 2018 provisional class, represent one of the largest provisional classes in NYJL history.  President, Suzanne Manning, congratulated the women and welcomed them as incoming Active Members of the NYJL.
The 2018 Provisionals on the Move, honored for their character, leadership, volunteerism, and other qualities that will make them a successful active Junior League member, are: Alexandra Carmel, Brittany Dotson, Cait Gillespie, Christina Mangels, Delainey Farris, Devin Brooks, Lauren Cook, Lee Fabiaschi, Natalie Rodriguez, Regan Purcell, Samantha David.
Jennifer Barnes acknowledged that she enjoyed learning about the NYJL mission and volunteering with the Playground Improvement Project during her Provisional training. Caley Taylor and Sabrina Fruci bonded during the neighborhood assignment project and are also both excited to volunteer more during their NYJL careers.
Meshal Rao served as social chair of her provisional group, planning happy hours and other events with her fellow Provisionals, and is excited to continue to meet other members in the upcoming Junior League year. Veronica Rogala was also drawn to the NYJL for the opportunity to socialize with like-minded women, and counted the Provisional Graduation as one of the most exciting moments of the Provisional semester.
The New York Junior League is thrilled to have these new members become Active Members, and encourages other interested women to attend an upcoming orientation to learn more about the NYJL.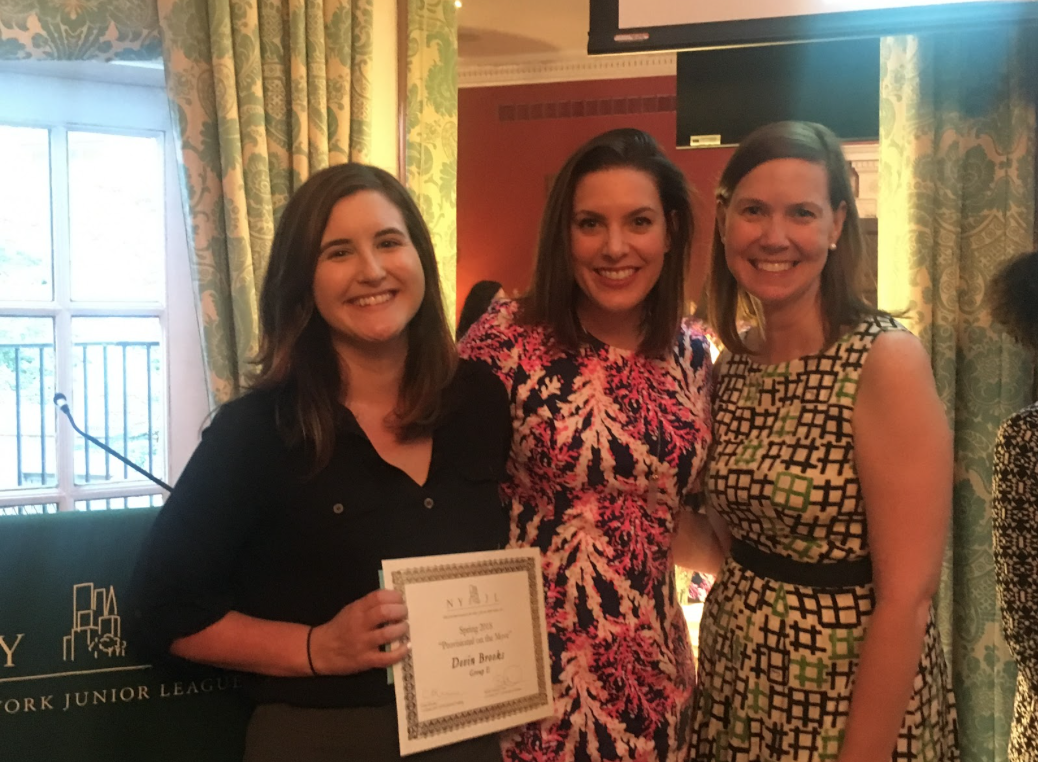 From left to right: Devin Brooks, Kristen Morea, Suzanne Manning