Success on Shop & Stroll Madison Avenue
The NYJL Specialty Events Committee recent hosted the 3rd Annual Shop & Stroll Madison Avenue event, on what turned out to be a gorgeous, sunny Saturday in New York. As in previous years, the NYJL partnered with many Madison Avenue retailers to offer an amazing shopping experience with a portion of proceeds benefiting the NYJL. Each store had exquisite hors d'oeuvres, refreshments, exclusive shopping discounts and in some stores, special gift items with purchases.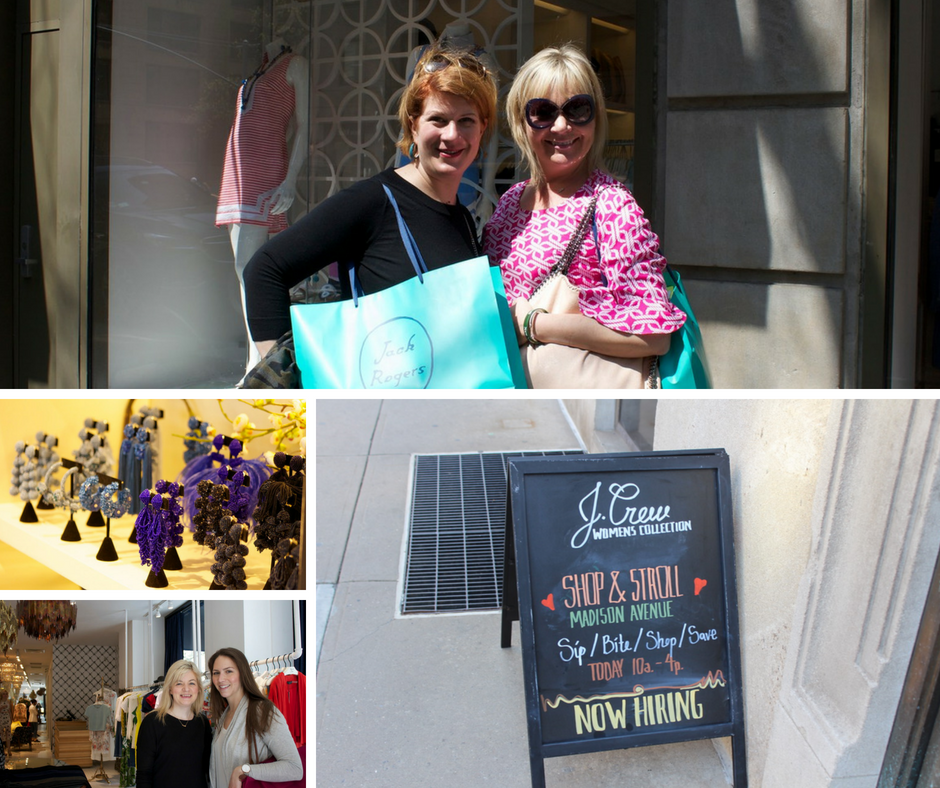 The morning began at the Astor House with a toast at the mimosa bar, breakfast bites, and a Uwila Warrior pop-up shop who gave a generous donation to this year's Shop & Stroll event. Thank you Uwila Warrior for your continued support!
Each year, the NYJL holds a variety of events such as Shop & Stroll Madison Avenue to generate the vital dollars necessary to support our charitable activities. The success of these events, along with generous donations from individuals and businesses, helps us achieve our mission to improve the lives of women and children in New York City. We hope to see you at an upcoming fundraiser to learn more and to support the work we do in New York City.
Thank you again to everyone who supported this year's Shop & Stroll. It was a beautiful day that brought people together to support the NYJL and all its community efforts – we're already looking forward to next year's event!