Specialty Events: January 2021 Self-Care Series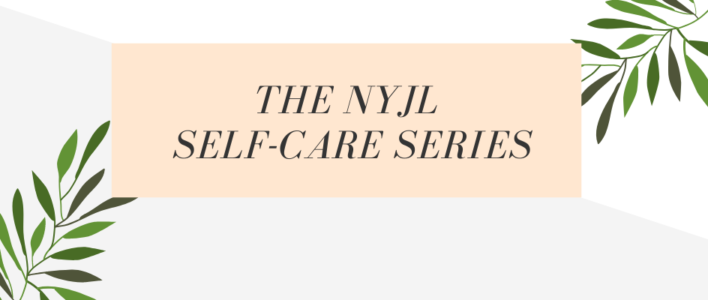 Kick off the new year by joining the NYJL and the Specialty Events committee for virtual fitness sessions and interactive classes focused on invigorating and inspiring your health and well-being. Each of our virtual events is hosted specifically for our New York Junior League members and friends of the NYJL. Stay connected with our community from wherever you are, while giving back to the NYJL!
Check back frequently as more events are added to our schedule, or contact specialtyevents@nyjl.org to learn more about participating in the Self-Care Series!
Self-Care Series Event Schedule
We are pleased to be able to offer these events on a per ticket basis; with a $15.50 price per event ticket for NYJL members and a $20.50 price per event ticket for non-members. Please note that these prices include credit card fees, which allows us to further our impact in serving our community.
Registration for each class closes 60 minutes prior to the posted start time. Participation information for each event will be sent to registered attendees before the start of the event.
Unable to make a session but still want to support the NYJL? Email specialtyevents@nyjl.org with your ticket purchase receipt and we'll send you the recording post-event!
Destress & Reenergize: A Meditation with Vern's Balancing Paige 
Thursday, January 21 • 5:00–5:30 p.m.
$15.50 • NYJL Member Ticket TICKETS
$20.50 • Non-Member Ticket TICKETS
Unwind from the stress of the holidays with this 30-min Anatomy of Stress session designed to bring your mind back home to the body. Discover where you hold stress, learn how to release stagnation, and enhance your intuition to avoid fatigue and physical ailments. Stick around after the meditation for a 15-minute Q&A with Veronica, holistic health coach and founder of Vern's Balancing Paige, who merges ancient wisdom, modern science, and individualized experience so you can feel energized within your body. 
What you'll need: a distraction-free space where you can speak freely/make some noise, comfortable clothes, space to move your arms, and a seat (pillow or bolster). 
Ticketholders will also get a recording for use in guiding future meditations.
Slow-Down Sunday Yoga Session with Erin Linfonte 
Sunday, January 24 • 11:00 a.m.–12:00 p.m.
$15.50 • NYJL Member Ticket TICKETS
$20.50 • Non-Member Ticket TICKETS
Kick off the new year with new intentions and new energy with an engaging mix of vinyasa, hatha, and restorative yoga led by Erin Linfonte. This 50-minute class is great for everyone—from beginners to pros. Stay after the session for a 10-minute Q&A with Erin. You'll leave the mat feeling ready to take on 2021! 
Optional props: A yoga mat, a yoga block (substitute a throw pillow), strap (substitute a towel)


MAKE A DONATION
If you can't attend these events, but would still like to support the NYJL's work, please consider making a donation.
Speakers and Teachers
We thank the following for their support of the Self-Care Series!