PIP returns Tompkins Square Park back to the community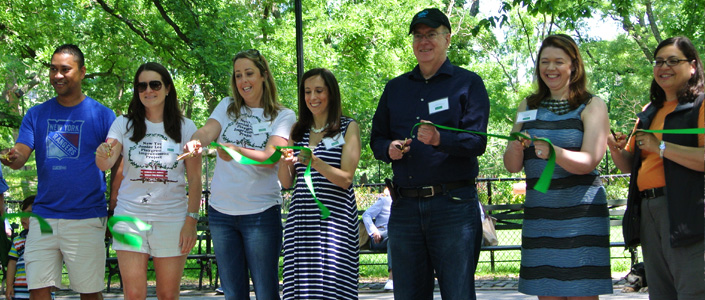 On June 7, the Playground Improvement Project (PIP) returned its 23rd annual project, a renovated Tompkins Square Park, to the community. NYJL President Fiona Grant Small led the ribbon cutting ceremony and was joined by distinguished speakers including City Councilwoman Rosie Mendez, Manhattan Borough Commissioner of the NYC Department of Parks and Recreation William T. Castro, and PS 64 Principal Marlon Hosang. Throughout five spring weekends, the NYJL's PIP committee teamed up with nearly 1,000 volunteers, including NYJL volunteers, NYC Department of Parks and Recreation employees, PS64 students and leadership, corporate sponsors, service organizations, neighborhood residents, and children.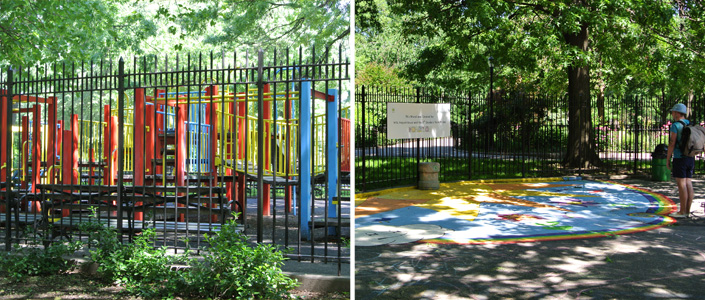 Together, they revitalized Tompkins Square Park and created a beautiful and educational play space by cleaning, painting, gardening, and landscaping the much-beloved playground and park area. Of special note is the mural created in the playground area by the students in the NYJL's community committee, Project Muse at PS64. The students' artistic inspiration and creativity led to the bright and colorful mural that will grace the park for years to come.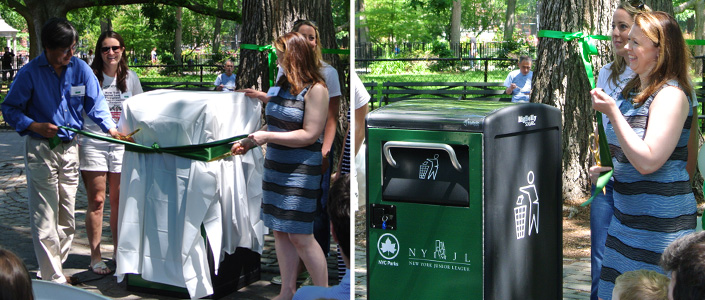 The NYJL and PIP also purchased a dozen BigBelly Solar units for the park. These state of the art, solar panel trash receptacles will help to minimize staff hours, keep litter and pests at a minimum, and increase cleanliness in the park. More than $100,000 and close to 10,000 volunteer hours were contributed to ensure the success of this year's PIP. For more than 20 years, the NYJL has helped transform Manhattan's playgrounds and parks. PIP and other NYJL community projects are funded through the proceeds of our special events such as Fall Fête.