Specialty Events: Paint & Sip
Thursday, March 11 • 7:00–9:00 p.m.
Virtual
The best type of happy hour is the type we spend together! Join us for a virtual paint night with Muse Paintbar where you'll be able to tap into your creative side. During this two-hour, artist-led class, you'll receive step-by-step instructions for how to create your own technicolor perfume bottle that's so pretty, you won't want to wait to frame it!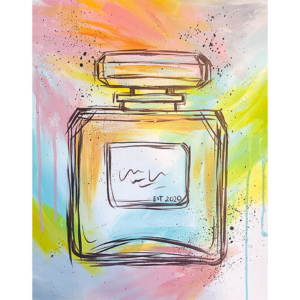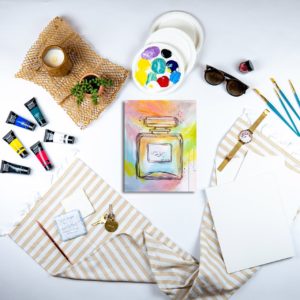 Class-only tickets are now available. Just purchase your ticket and the items below.*
And be sure to bring your favorite beverage(s) of choice. We can't wait to unwine-d and paint with you! 
*Please note that supplies are only suggestions, and similar items may be purchased. These are not the exact items that the instructor will be using.
If you have questions or want a recording of the event, please email specialtyevents@nyjl.org
Event Tickets
$31 • NYJL Member Class-Only Ticket TICKETS
$36 • Non-Member Class-Only Ticket TICKETS
MAKE A DONATION
If you can't attend an event, but would still like to support the NYJL's work, please consider making a donation.
About the Instructor
We thank Muse Paintbar for its support of Paint & Sip with Specialty Events!