Offering a "New View" online
After the recent installation of Internet access at Good Shepherd Services' facilities, NYJL's virtual workshops present a 'New View' for youth clients.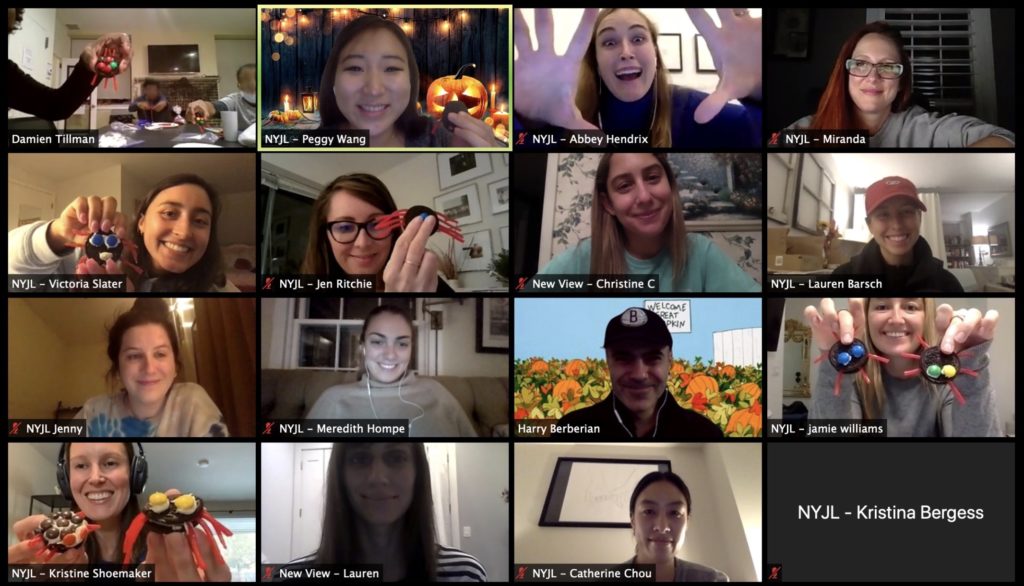 When the pandemic suddenly disrupted daily life and required everyone to limit physical contact, technology immediately became a necessary resource–to continue education programs, maintain employment, apply for unemployment assistance, attend doctor's visits without leaving home, and stay connected to family and friends. The New York Junior League (NYJL), like it has done so many times before in its 120-year history, quickly mobilized to respond to our community partners' evolving needs–among them, access to technology.
NYJL's New View committee consulted community partner Good Shepherd Services—which meets children, youth, and families where they are to "create opportunities [for success] at school, at home, and in their community"—and asked the simple question, "What do you need, and how can we help?"
As part of NYJL's Child Health and Welfare program, the New View committee builds mentoring relationships with youth who are in foster care, the juvenile justice system, or supportive housing programs, as well as with those who have aged out of foster care and are at risk of homelessness. In previous years, NYJL volunteers worked with youth onsite at two Good Shepherd Services facilities on a variety of topics ranging from job readiness to wellness; with the onset of the pandemic, the NYJL quickly learned it would need to transition all education programming to virtual platforms. But first, Good Shepherd's facilities needed reliable access to the Internet.
In June, New View purchased twelve hotspot devices with one year of internet service and four headsets for use in Good Shepherd's centers. The hotspots are now live, and clients are participating in New View's virtual mentorship sessions and a "Food & Zoom" series with NYJL's Cooking and Health Education for Families (CHEF). These hotspots have also opened access to important opportunities beyond NYJL's programming.
"With NYJL's help, we were able to bring mobile hotspots to both [Chelsea Foyer and 17th Street programs] and set them up in key areas of the buildings [for] free and unlimited Wi-Fi access to upwards of 65 program participants. This creates increased access to remote learning, working from home, job searches, college courses, educational enrichment, mentoring, tutoring, program engagement and other opportunities."—Damien Tillman, the Coordinator of Mentor Services and Resource Development at Good Shepherd Services
Aside from enabling clients' access to opportunities, the hotspots have also allowed Good Shepherd Services to recruit additional mentors, including those outside of the New York area, and with New View's help, apply for grant funding to support their critical programs.
Exciting programming lies ahead. New View began the fall with a "Getting to Know You" session followed by "Halloween Craft Night" where the group created edible spiders out of Oreos and Twizzlers, which was quite the hit. November features "How to Write a Haiku" and December has "Career Carousel Night" and a virtual scavenger hunt with holiday festivities.
"Early October, on our kickoff virtual 'Getting to Know You' event, a young woman resident of Good Shepherd Services let us know that she would love to someday be a lawyer. One of our committee members is a lawyer; she was able to share her story of going to night school, getting her law degree, and now practicing in Manhattan. It was the beginning of a wonderful relationship, and I'm excited to see more of these connections bloom and grow."

–Abbey Hendrix and Kristine Shoemaker, New View's co-chairs
Help support NYJL's training and community programs, like New View, by joining us at NYJL's annual Golden Tree, a virtual, week-long festival of events, holiday shopping, and a silent auction. Learn more here.