NYJL's new interactive timeline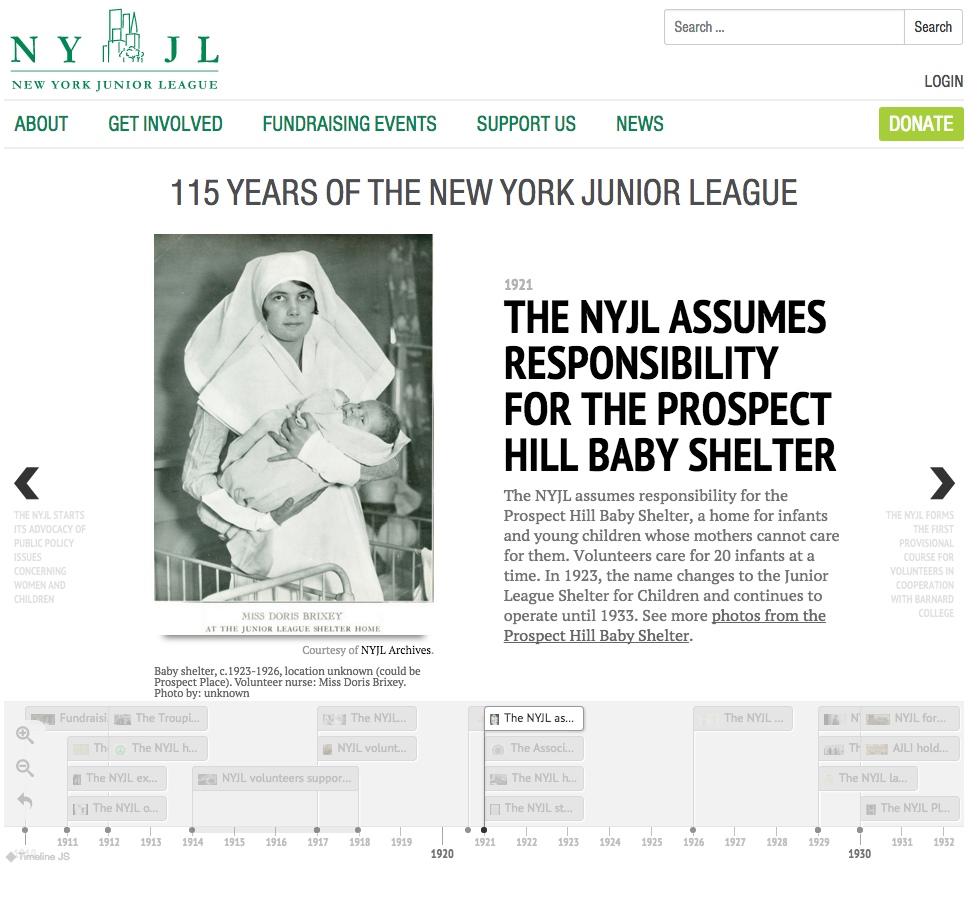 To celebrate the New York Junior League's nearly 115 years of community work, we've put together an interactive timeline that highlights the dedication of NYJL volunteers.
In 1901, our founder Mary Harriman was moved by the deprivation she saw in New York City, and she did something about it. She encouraged 80 young women to go into the settlement houses on the Lower East Side to do hands-on social work among those in need and formed the Junior League for the Promotion of Settlement Movements. In her time, she was taking on some of NYC's toughest and most critical issues. She believed that the Junior League was organized as a means of expressing the feelings of social responsibility for conditions which surround us.
And it has been up to us to continue that legacy. And indeed, we have—for nearly 115 years.
Like Mary Harriman, we all find ourselves linked together here by spirit, courage, a love of our community, and the wish to make a difference. In that spirit, we continue to be at the forefront of tackling society's most pressing issues. Addressing and acting as advocates on critical issues including human trafficking, foster care, juvenile justice, teen self-esteem, literacy, and others.
As NYJL volunteers, our unwavering commitment is to our community. We work hard to continue to develop exceptionally qualified leaders who identify our community's most urgent needs and address them with meaningful and relevant programs and initiatives that improve lives and also, importantly, change the way people think.
Join our celebration on social media.
#4thenext115
#IVolunteerBecause
#CompassionIntoAction