NYJL Shops!
November 15, 2018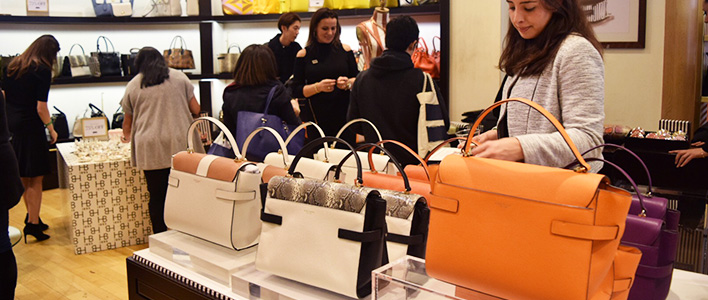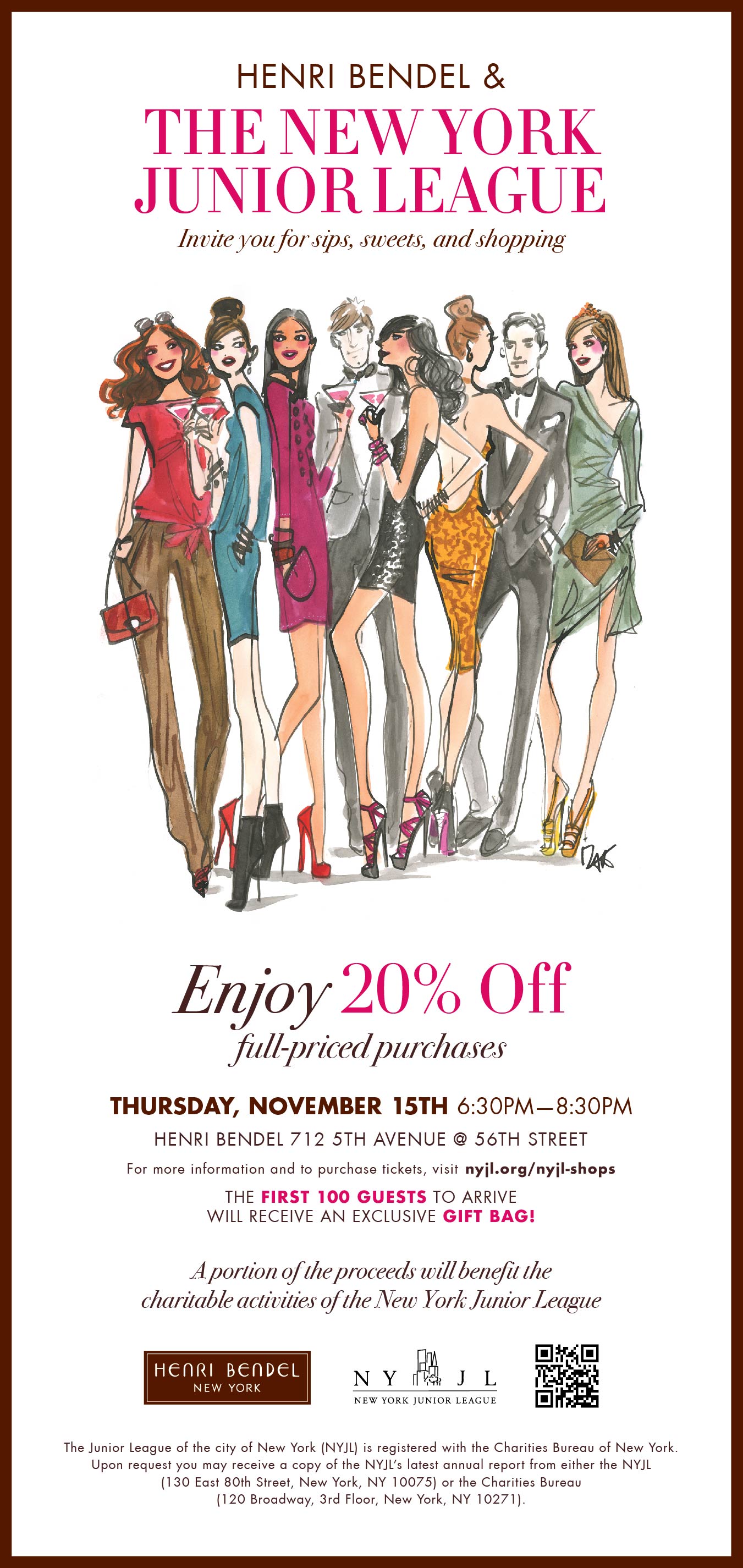 NYJL Shops! Henri Bendel
Thursday, November 15, 2018
6:30–8:30 p.m.
Henri Bendel
712 5th Avenue (at 56th Street), Manhattan
$20 • Tickets available at the door for $25.
$25
We're excited to partner with Henri Bendel for NYJL Shops! Each admission includes the following:
• 10% of proceeds donated back to the NYJL.
• 20% discount off full-priced items.
• Refreshments including mini champagne bottles and Magnolia cupcakes.
• Gift bag for the first 100 shoppers.
• Complimentary tote bag for the first 150 people who make purchases.
• Monogramming and embroidery opportunities.
• Gift wrapping services available for purchases that evening.