NYJL recognizes our 2016 Outstanding Volunteers and Sustainers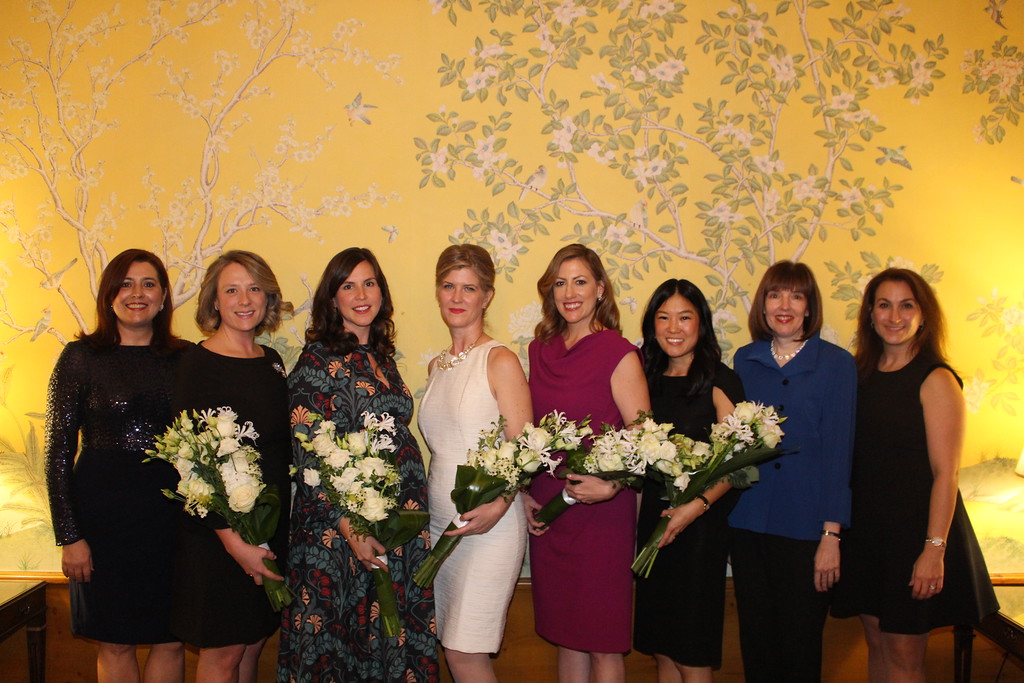 Please join us in congratulating our 2016 Outstanding Sustainers and Outstanding Volunteers! Our honorees were announced at a reception on November 13 at the Astor House. These remarkable women exemplify the highest qualities of leadership, commitment to volunteerism and the excellent service to the New York City community.
The awards represent the highest honor that a NYJL active or sustainer can receive. Since the Winter Ball's inception in 1952, five active volunteers and two sustainers are selected each year to receive this esteemed honor. Outstanding Volunteers have achieved the highest standard of excellence in volunteerism in advancing the mission of the New York Junior League.
Our Outstanding Volunteers for 2016 include Charlene Chuang, Courtney Guzman, Carrie Organisciak, Sarah Tanner, Kara Van Norden. Our Outstanding Sustainers are Celeste Rault and Elizabeth (Betsy) Smith.
Congratulations to all of the 2016 honorees!