NYJL commemorates Women's Equality Day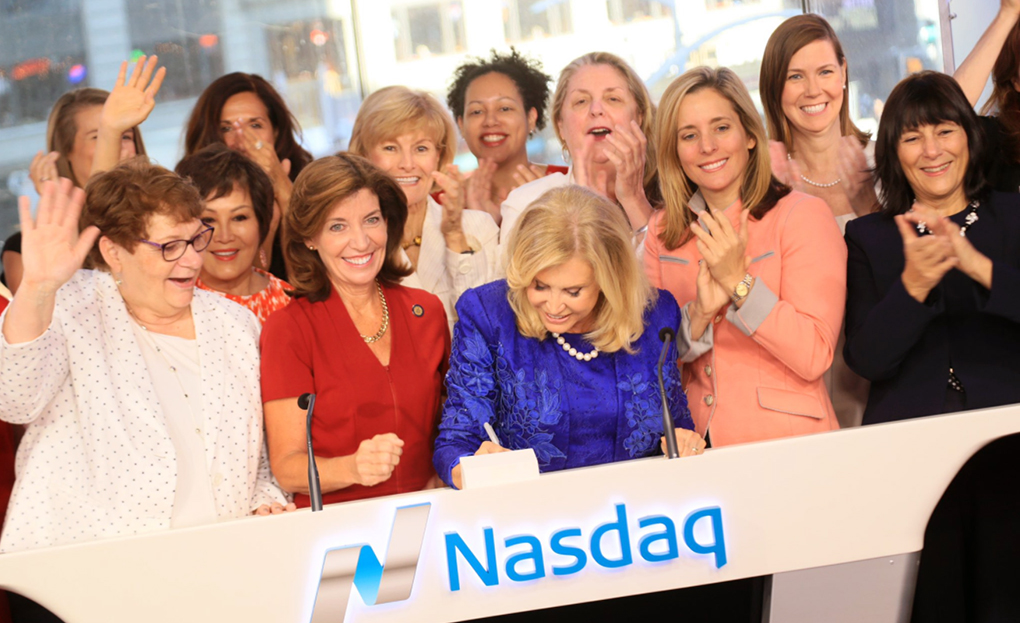 Today, August 26, 2017, is Women's Equality Day. Yesterday NYJL President Suzanne Manning joined NYJL Sustaining member Rep. Carolyn B. Maloney and 40 women leaders from business, government, and nonprofits to commemorate this important day at Nasdaq. Manning shared the NYJL's purpose and vision in a press conference, highlighting how women's equality is at the heart of our community work.
"We cannot ignore that still today women have fewer economic and cultural opportunities than men, and the New York Junior League is proud to continue fighting for women's equality. From supporting women's suffrage to advocating for the successful passing of the Trafficking Victims Protection and Justice Act, every day our work with women—whether mothers, immigrants, or survivors of domestic violence—empowers them with the tools and skills to seek better jobs and wages and promise a better future for their families."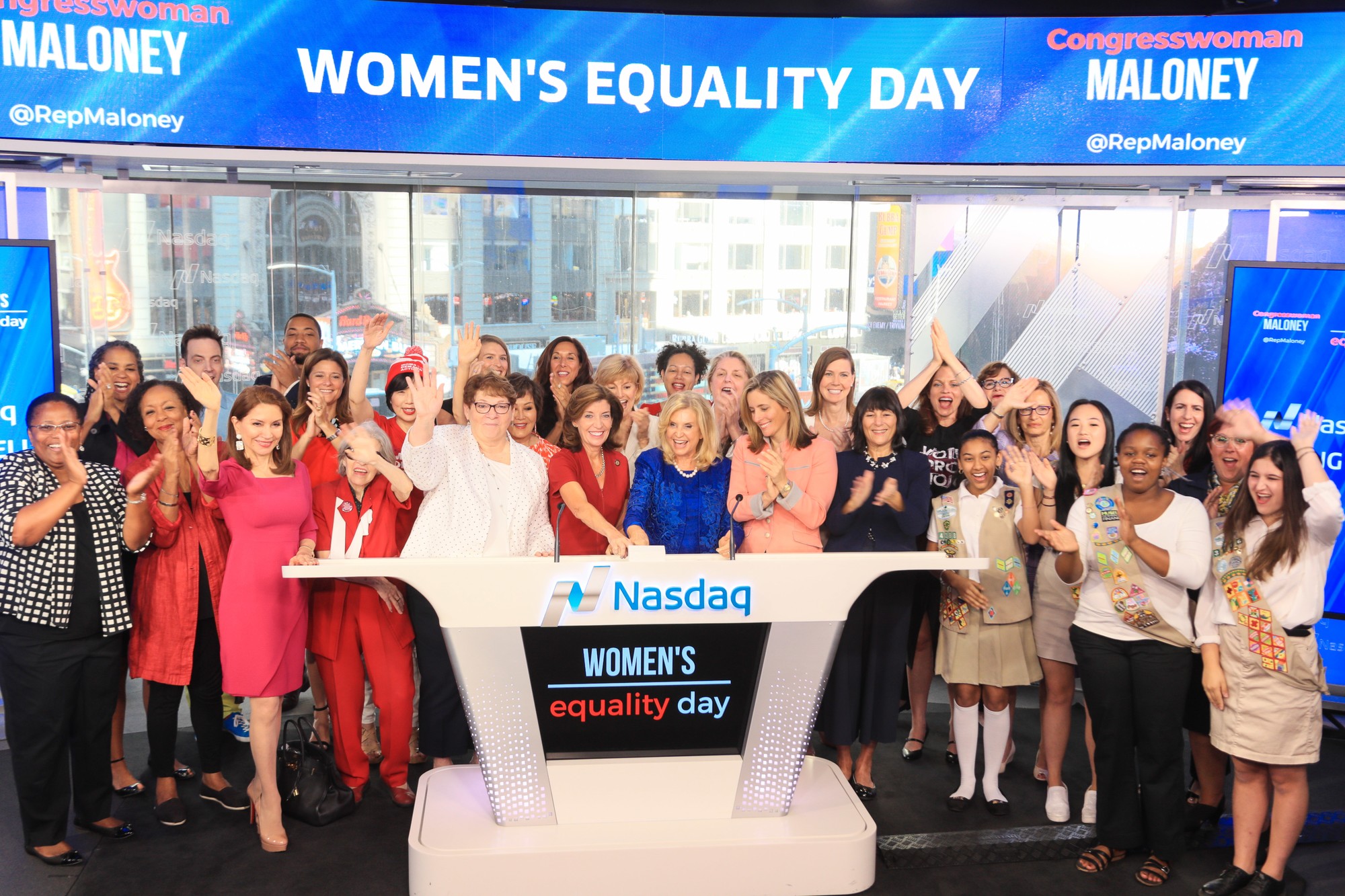 Today we remind you that we cannot do this alone. The New York Junior League—and Junior Leagues across the world—invites you to join us in advocating for women's equality and celebrating the valuable contributions of women everywhere.