Make a difference while making friends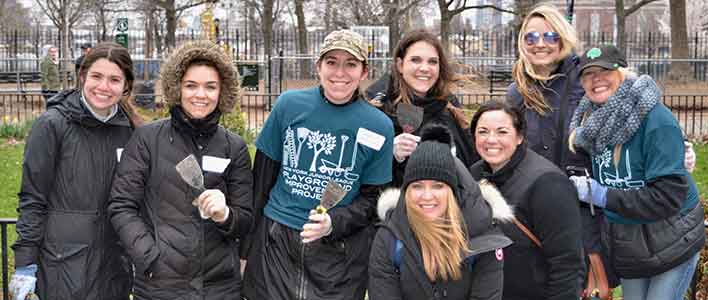 Are you at least 16 years old? Do you live within a 60-mile radius of New York City? Can you volunteer approximately 2.5 hours each week? If so, here's how to join us at the New York Junior League!
Join us!

Step 1 – Attend a New Member Orientation
You will learn all about the NYJL and get complete instructions on how to apply for membership. Sign up for a New Member Orientation.

Step 2 – Submit Your Application
After attending an Orientation, you'll get a link to the online application. Want to see what the application looks like? Download a sample application. New members are accepted on a rolling basis and notified via email.

Step 3 – Register for Training
All new members, or Provisional members, attend our Provisional Training course before their volunteer service begins. New training courses begin in late September and late January.

Transfer membership

Have you recently moved—or do you plan to move—to New York City? Contact your current League and ask them to transfer your membership to the NYJL! We accept Transfers throughout the year. You'll get a special advisor to help you navigate the NYJL. Fun socials and weekend outings, designed especially for Transfers, will help you get to know the Big Apple.

For more information, email membership@nyjl.org.