Life Through Another Lens: Marion Hedges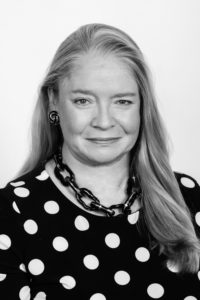 "Life Through Another Lens" features stories of NYJL members, in their own words, to shed light on how we experience the world and the NYJL through different lenses informed by our individual cultural identities. Recently appearing on NBC's TODAY show, NYJL Board Member Marion Hedges announced the launch of a new nonprofit and reflected on how her life has changed in the ten years since a near-fatal incident resulted in lifelong disabilities. 
This article has been lightly edited for clarity.
What prompted you to become a member of the New York Junior League and how long have you been a member?
I joined the Junior League in Miami in 1992 after moving there with my husband Michael after our marriage in New York City.  I was desperate to meet other women who liked to volunteer and I wanted to meet women who were passionate about making a difference in Miami. Shortly after just joining the Coral Gables League, my husband was transferred to New York so I completed my provisional training instead in the New York Junior League. Although I was a native New Yorker, it took moving away to make me appreciate the comradery and friendship offered at the New York Junior League. I was young in my twenties and wanted to meet other women who not only wanted to make New York their home but also wanted to make a difference in the fabric of New York life. Nothing else offered that to me upon returning to my home town but the New York Junior League.
I don't remember much about the provisional training course but I do remember my first placement which was for a committee that volunteered with senior citizen centers on the Upper East Side: Mary Manning Walsh and DeWitt nursing homes. It was called Pals (playing and learning with seniors) and has since been sunsetted.  My assignment was to read with the seniors or simply chat with them weekly but what immediately struck me was how depressing and run down their community rooms were. DeWitt, in particular, needed new upholstery and curtains very badly. I made it my mission to have the work done free of charge with the fabric donated, as well, and my career in securing free donations in fundraising began. No one on the committee asked me to do this but asking for goods and services for the League became my passion. Getting the room redecorated for the seniors made a huge difference and not once did I feel embarrassed to ask for something for others completely for free. I changed my committee selection to Winter Ball for the following year as I soon realized that it was a better fit.
How do you identify yourself?
I am a female who is a wife, mother of two and physically disabled with a traumatic brain injury after a shopping cart fell on me October 30, 2011.
I served as a Board Director before I was injured in 2011 for four JL Presidents beginning in 2003 and ending in 2009. Back then I served as the Vice-President of Development as we didn't have a management council.
After my traumatic brain injury and years of cognitive therapy at Mount Sinai I received the hope and victory award from the Brain Injury Association of New York in October of 2013 for "recognition of my personal determination, courage, and commitment to individuals with brain injury". I was honored to subsequently be asked to join their board as a Director but decided to instead continue my existing board commitment to our community partner Stanley Isaacs and continue my cognitive therapy at Mount Sinai privately.  I eventually applied to fill the seat of a Director at Large who had just resigned and joined the first year of Lauren Chung's presidency in 2018. I was given the opportunity to interview and complete the term position so I will complete my position in the spring of 2022 with a New President in place. As I was on the board when a past president resigned, this next President will be the seventh President that I have served under. Is that a record? I don't know.
How welcoming has Astor House been to you?
The Astor House has always been a home- away -from -home for me. I have had many children's birthday parties for my son and daughter when they were little and attended the children's Halloween parties, as well. Countless fundraising evenings and afternoons when I would invite a friend to just sit and spend time together in the pine room or have lunch in the then snack bar. There was no time limit on how long I could stay or a set time that I had to leave.  In between Doctor appointments in the day, I would come to the pine room and sit and I always felt welcome and relaxed. The staff always recalled my name and remembered that I was recovering from a traumatic injury.  How would I not feel welcome when I felt so special in my very safe space.
What would you want your fellow NYJL members to know about your personal experience as a woman living with a disability?
Being a Board member with a brain injury has never been easy. I find that I have to work twice as hard to keep up than I had to years, ago. But I have never been afraid of work and I am passionate about the League's mission so I do it.
When we had board meetings in person, I would notice that I was only the only woman to print out all the materials while everyone else was using their laptop. I couldn't do that as I had to underline key points and write questions in the margins ahead of time. Or I had to have notes in the margin reminding myself of key points that I had looked up in advance. I have a short-term memory impairment so although it serves me well that I know intimately the League history and its community partners, any new partner for me I look up and write the address and its mission in the margin of my board papers.  I do extra, extra preparation such as looking up past successes and failures of programs and committees so that I am prepared to make an assessment. I have no room for error.
When the pandemic hit and all the board meetings shifted to zoom it was especially hard for me at first as seeing a person's expression on their face helps my understanding of what she is saying. I wear special glasses because I have double vision all the time. Like everyone else, zoom meetings became a challenge. Before a meeting, I would do extra research on how other non-profits were making decisions for their future. How were they pivoting? I had to pivot in my life so I saw the irony that I was trying to help the League pivot, as well. Having to do extra preparation became a positive for me. I turned a negative into a positive. Being on the board of Stanley Isaacs and having to provide financially for the additional meals-on-wheels during the pandemic especially helped me to concentrate on the League's budget restraints.
One of the hardest shifts for me to accept is that I need to rest my brain after a hard day. If I have a board meeting that lasts for three or more hours, then I am really wiped out the next day and my brain needs to rest. I cannot have a stressful day ahead of a board meeting that same night. I used to juggle lots of activities for my children, work as a real estate broker and do junior league emails until late at night. My past energy is impressive to me and completely absent now. I used to say that if you want a lot of tasks to be done outside of work on a deadline, then give the job to a Junior Leaguer.
I have a hidden injury. My brain was damaged when my heart stopped at the shopping mall and a lack of Oxygen made brain cells die. I am not in a wheelchair; I don't have scars on my face but I have ridges on my scalp where my head was struck with a heavy shopping cart. I spend a lot of energy to listen, figure out which of the doubles that I see is real, and never, ever, show that I am in pain.
The Junior League is going to make a difference in my life going forward. That is easy. The confidence and knowledge that I have gained from being on the board for so many years allowed me to create Sweet Returns and not be afraid of mistakes.
Starting Sweet Returns was exactly like me going out and finding free curtains and upholstery for DeWitt nursing home. You have to want to make a difference and I saw an opportunity so I tried. The Junior League fosters that idea. The big reward at the League is that it is fosters the potential of women and creates leaders.  That doesn't go away with a physical injury.
What would you recommend one read/watch that reflects your experience?
I don't know what books or videos reflect my experience.