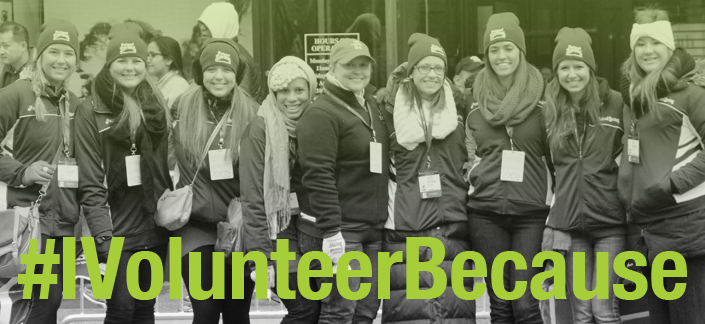 I Volunteer Because…
The New York Junior League has over 2,600 volunteers who donate over 250,000 hours of their time to giving back to the community. Each volunteer gives their time for a variety of reasons. They volunteer because they believe in the power of community involvement. They volunteer because they grow personally and professional. They volunteer because it's fun!
Why do you volunteer?
We invite NYJL volunteers, community partners, and friends to join our social media campaign. Use the hashtag #IVolunteerBecause on Facebook, Twitter and Instagram and let us know why you volunteer!
Each week the NYJL will retweet, share, and regram a selection of posts. We look forward to keeping the conversation going as we all share why we volunteer.
#IVolunteerBecause