I Give to the First League Fund Because of the Cancer Awareness & Prevention Committee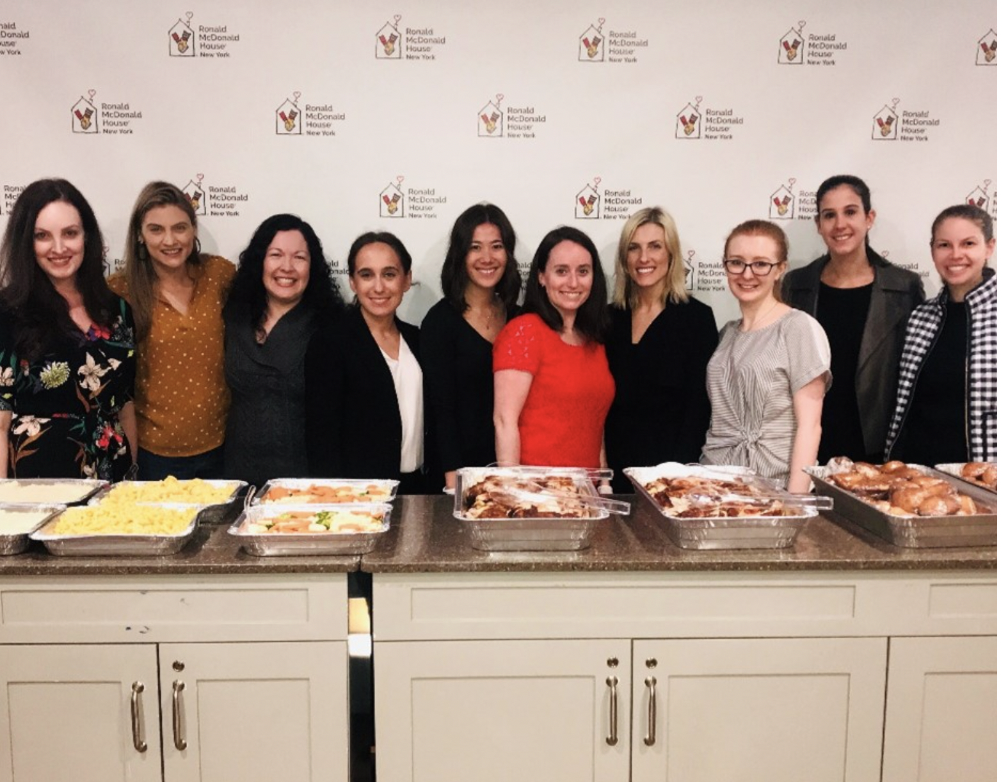 (Photo: Cancer Awareness & Support Committee at the Ronald McDonald House)
1 in 2 men and 1 in 3 women* in the US are at risk of developing cancer in their lifetime. Cancer is one of the scariest words that you can hear out of a doctor's, friend's, or loved one's mouth. In the USA alone 1.9 million people will be diagnosed and 600,000 people will die due to cancer in 2022. Odds are, if you haven't had to deal with cancer yourself, you know a friend or loved one who has. The statistics are staggering, and growing each year. Education on risk factors, routine screenings, and early detection is key, and for those diagnosed and fighting cancer, support is paramount. 
As October (breast cancer awareness month and liver cancer awareness month), comes to a close, the need to continue support and education throughout the year is all too obvious.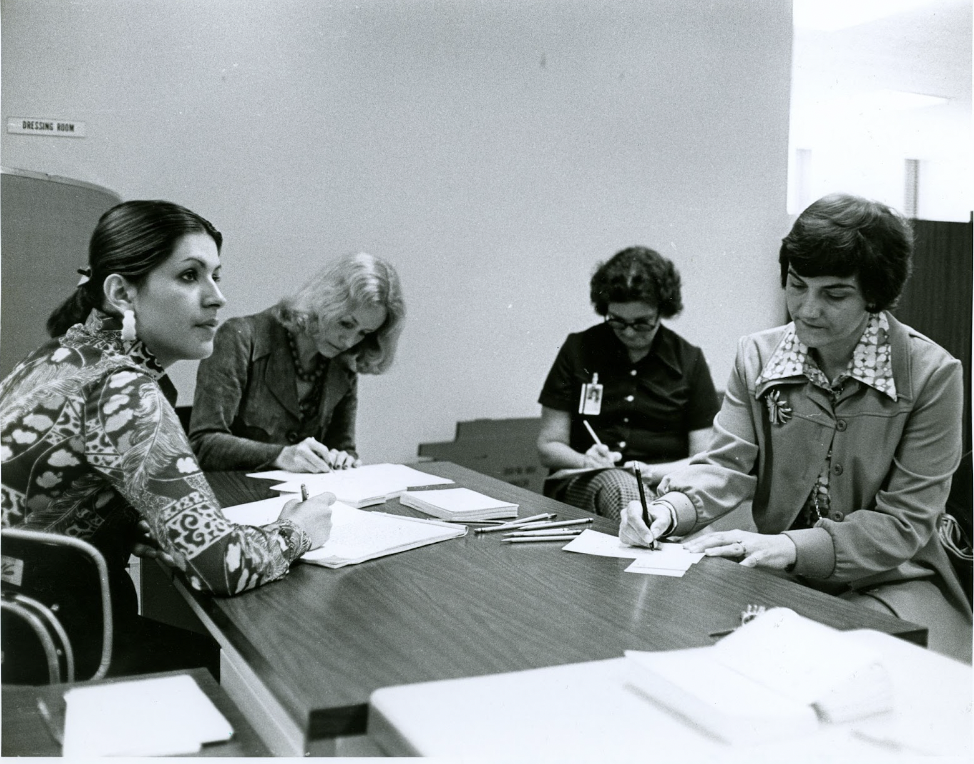 (Photo:
Breast Cancer Awareness Committee in 1974-1975
)
Enter the Cancer Awareness & Prevention (CAS) Committee of the New York Junior League. Since 1974, the NYJL has done vital work in the community, promoting the importance of cancer awareness and prevention, and providing support to cancer-stricken individuals and their families by partnering with nonprofit organizations like The American-Italian Cancer Foundation (AICF), Ronald McDonald House, American Cancer Society: Hope Lodge, Red Door (formerly Gilda's Club), and Healthy Kids Day. 
One of the many ways CAS promotes cancer awareness is by helping underserved communities schedule appointments with the AICF's ScanVan (a mobile mammography and radiology clinic offering cancer screenings). CAS also provides support, comfort, and distraction to those fighting cancer through meals, crafts, and games at the Hope Lodge and Ronald McDonald House. Finally, the CAS committee partners with many cancer support groups and continuously spreads awareness about the many types of cancers and key steps to prevention and early detection.
During the pandemic, CAS sent food, craft kits, and goodie bags to residents of the Ronald McDonald House and Hope Lodge, and held virtual parties to make the crafts with the residents. It may sound like a simple gesture, but for many residents, these activities really make a difference in their outlook. Many of the CAS volunteers develop meaningful connections with individuals and their families, and while it's not a requirement, most CAS volunteers have a personal connection to cancer, either personally being diagnosed, or supporting a loved one through their cancer diagnosis. The friendships and support the CAS volunteers provide to the cancer community can help them to heal and feel supported as well. 
It's meaningful work, and programs such as the Cancer Awareness & Support Committee depend on donations to the New York Junior League. By donating to the First League Fund (the official name for the NYJL fund), volunteers are able to continue their work and impact the community. One NYJL volunteer had this to say about donating to the First League Fund:
"We give because we feel strongly that the NYJL Cancer Awareness & Support Committee does vital work in partnership with our community partners in helping to raise awareness on how to practice safe screening methods as well as to support cancer patients and their families going through treatment in the New York area. With $300 we can host programming at the Red Door Community, focused on providing support, hope, and empowerment to individuals and their families impacted by cancer. With $1,500 we can provide catered dinner and activity programming to children and their families staying at the Ronald McDonald House." 
Any donation given helps directly support this work and the work of our community partners. Please consider donating to the NYJL to help continue the work of committees like the Cancer Awareness & Support Committee here.
*according to the American Cancer Society