Getting to Know Community Committees
The Engagement Events committee recently hosted the third Thirsty Thursday of the 2017-2018 NYJL year, "Hello, My Name is Community". Active members and provisionals mingled in the Pine Room and Harriman Room, enjoying sliders, crudités, and pigs-in-a-blanket on behalf of the Astor House.
In advance of Provisional graduation and January placement, Provisionals and Transfers alike were able to learn more about community committees by speaking directly with co-chairs. Representatives from committees including Senior Friends, Artistic Journeys, and Crisis Intervention, explained the requirements of their committees and spoke to the meaningful work they bring to the city and beyond.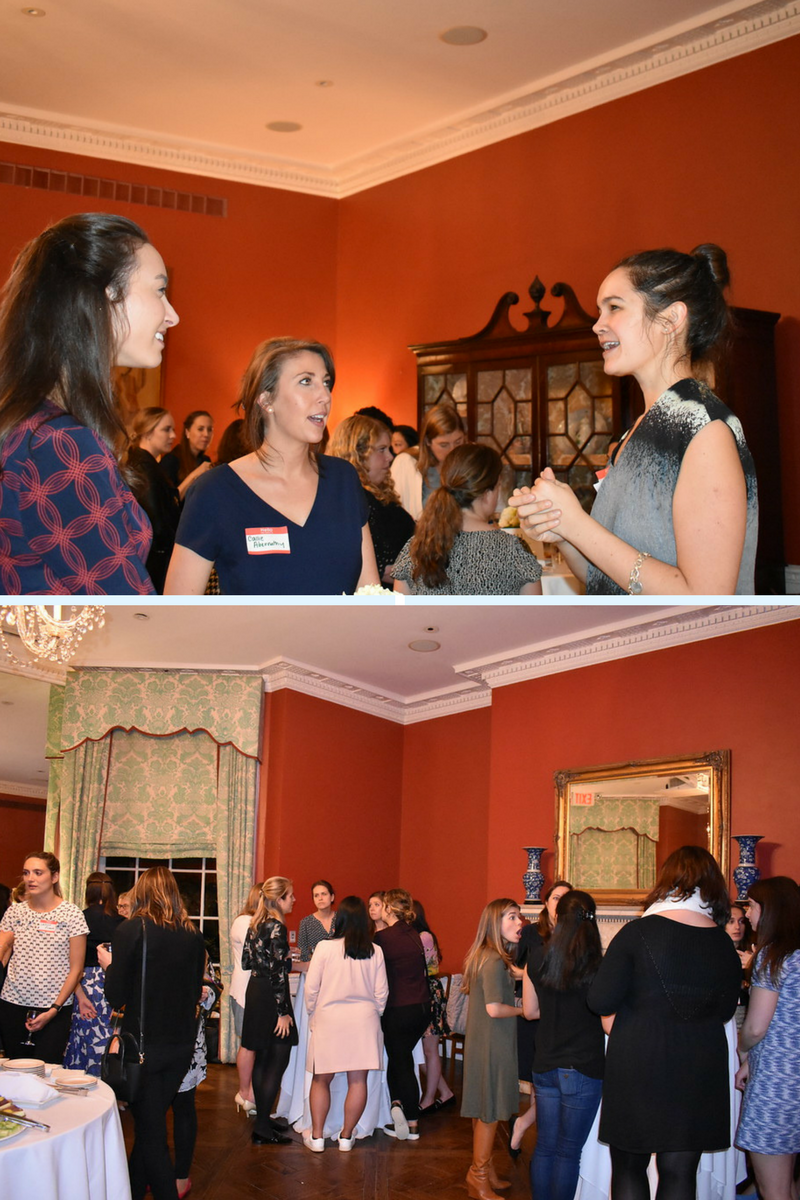 NYJL members catch up with old friends and get to know new friends
All members of the NYJL community are invited to Thirsty Thursdays, a monthly free event held at the Astor House with a cash bar. Members are encouraged to check the internal calendar and weekly Friday Flashes to stay up-to-date with the Engagement Events schedule. Stop by in 2018 for a fun evening and meet new women at upcoming Thirsty Thursdays, including Bingo Night and Trivia Night!