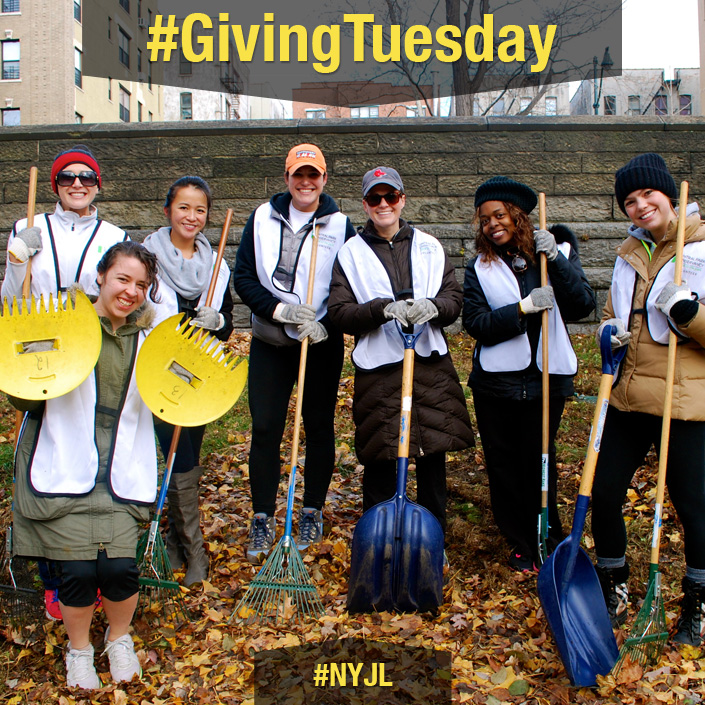 After Black Friday, Small Business Saturday, and Cyber Monday, we arrive at a day designated for giving to those less fortunate—#GivingTuesday. The New York Junior League proudly supports giving back to the community today and every day.
As an organization of over 2,600 women volunteers, the NYJL seeks to strengthen the health and well-being of the children and families of the greater New York City area. We do this through our work every day with our community partners—including schools, neighborhood centers, family shelters, senior residences, prisons, and hospitals.
Please take a moment today to help the NYJL continue our tradition of bettering the lives of our neighbors in New York City. The NYJL relies on the generosity and compassion of our volunteers, friends and fellow New Yorkers. So today, please consider joining the national movement of #GivingTuesday, and make a donation.