Galentine's Week of Self-Care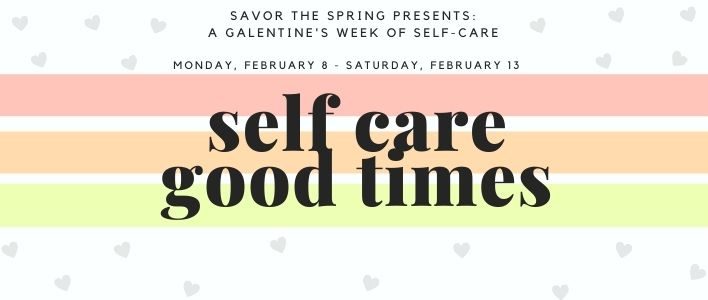 Savor the Spring Presents: A Galentine's Week of Self-Care
Monday, February 8–Saturday, February 13
Join us for a week of self-care and good times! From crafting to wine tasting to picking the perfect plants for your physical and mental health, this Galentine's week we have you and your girlfriends covered with some much deserved 'me-time'. 
With classes led by expert instructors, you will receive guidance on mental health through horticultural therapy via apartment plants, relax with a glass of wine, dive into the updated sommeliers' industry bible, bend your mind with some meditation and try your hand at a new hobby with an embroidery class featuring Hibiscus Linens.  
Event Schedule
Monday
February 8
Tuesday
February 9
Wednesday
February 10
Thursday
February 11
Friday
February 12
Saturday
February 13
The New Sotheby's Wine Encyclopedia and The Well-Gardened Mind on sale all week

6:00 p.m. Meditation + Yoga class by Dena Levitz (VIP Only)

7:00 p.m.

Class To Be Announced!

7:00 p.m.

Embroidery Kit + Class by Hibiscus Linens

7:00 p.m. 

Wine Tasting by Grape Intentions

7:00 p.m. 

Wine Tasting by Grape Intentions

12:00 p.m.

The Well-Gardened Mind Lecture by Dr. Sue Stuart-Smith
Event Tickets
Check back soon to purchase tickets.
Make a Donation
If you can't attend this event, but would still like to support the NYJL's work, please consider making a donation.
Check back soon to make a donation. 
Speakers and Instructors
Check back soon for a complete listing of instructors.