Supporting Nonprofits Through Impact, Innovation and Inclusion
On April 25th, The New York Junior League hosted its an annual Forum for Nonprofits.  This event serves as a unique training and networking opportunity for individuals who work at small to medium nonprofit organizations in New York City.  Those in attendance focused on key issues facing both nonprofits and the communities they serve. With this in mind, it is important that the members of these organization are well educated in team building, recruitment, volunteer retention and how to best utilize social media and other public platforms to enhance their presence among the people of their great city.
This year, the Forum focused on three key themes – IMPACT, INNOVATION and INCLUSION. Discussion topics covered:
How can members and volunteers translate their REAL life stories into inspirational and compelling testimonies to truly impact others

Learning the best way to utilize social media and create the most effective and engaging content

 

Inclusion and knowing the value of diversity and equality within your organization is of the utmost importance.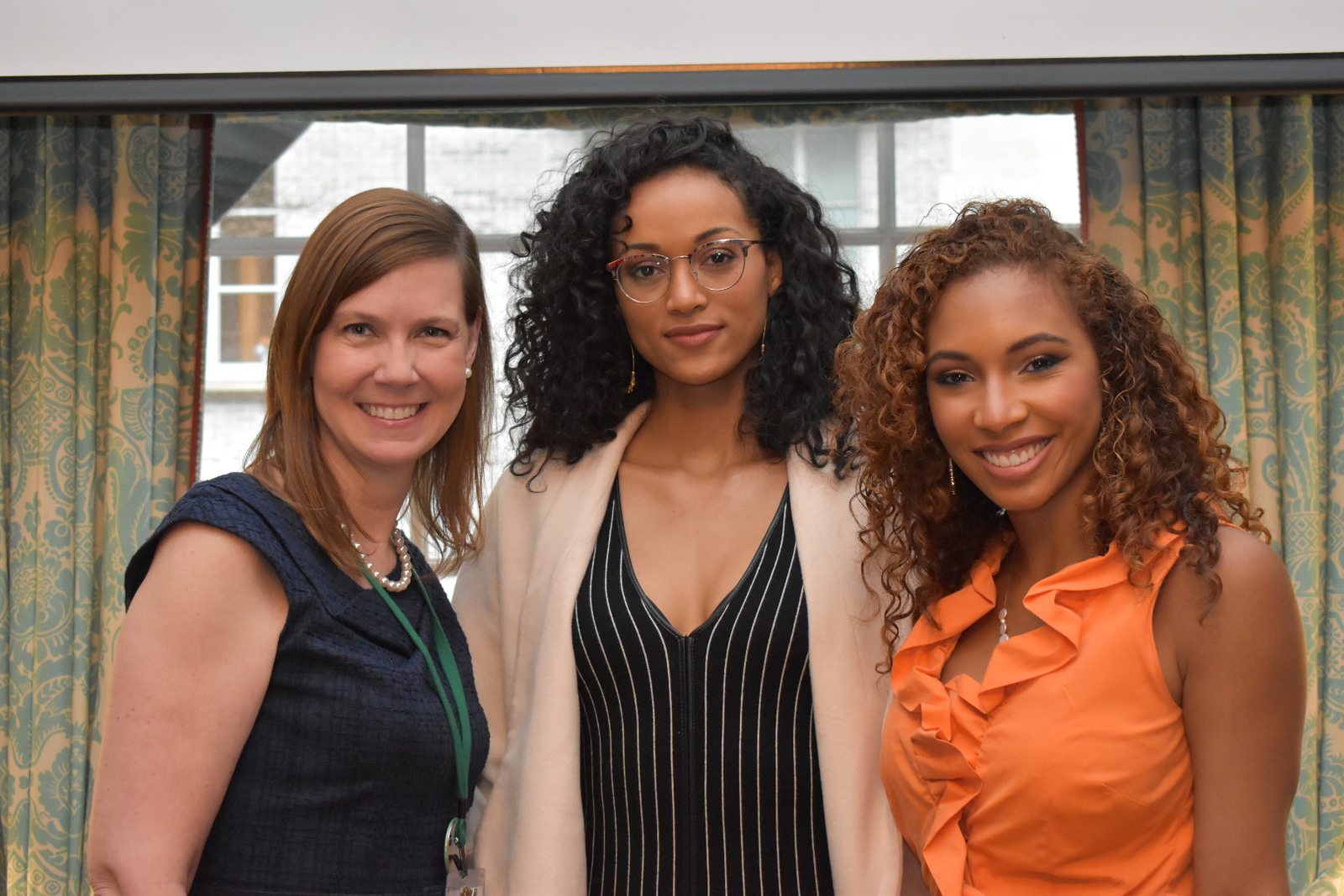 From left to right: NYJL President Suzanne E. Manning with Kára McCullough of Science Exploration for Kids and Angelina Darrisaw Founder of C-Suite Coach.
For the committee's co-chairs, Tiffany Barfield and Amanda Ingram, this year's forum was a complete success.
We were happy to see how engaged the attendees were with the theme, Impact, Innovation, & Inclusion…It Starts with I, as it proved to be timely and relevant.

Attendees were able to take away valuable lessons learned and insights from other nonprofits that they will be able to implement with their organizations.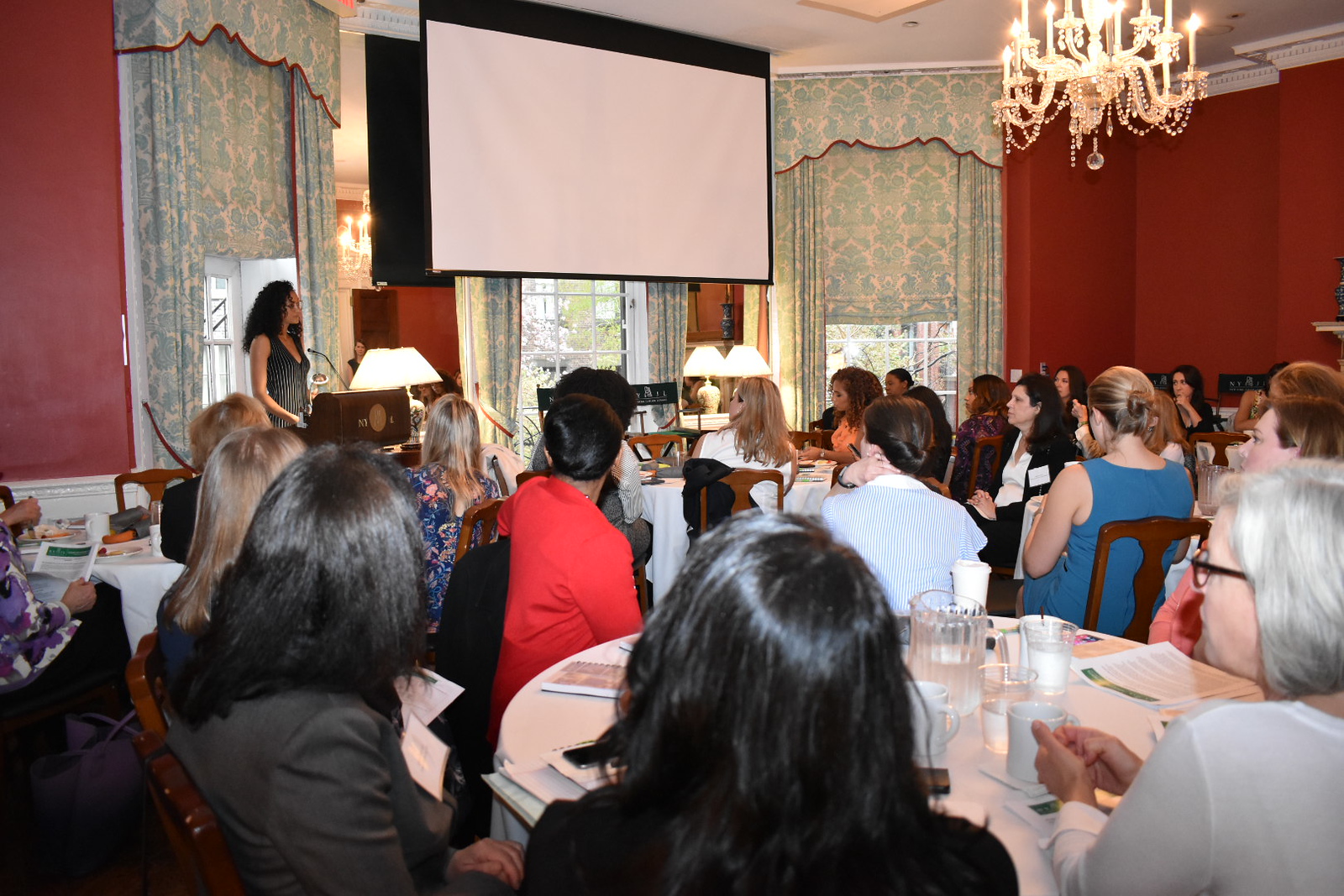 Key speakers including the incoming President of the NYJL, Lauren Jenkins Chung, Kára McCullough, Miss USA 2017 & Founder of Science Exploration for Kids, Karyn Parsons, Founder & CEO of Sweet Blackberry Foundation, Anika Rahman, Lawyer and Nonprofit Contributor to Huffington Post, Sara Hart Weir, President & CEO of the National Down Syndrome Society and Allison Rogg, Philanthropy & Engagement at Bloomberg LP.
As the New York Junior League continues to strive to be the most dedicated organization of women volunteers, its committees and events like these are constantly training and updating strategies to accomplish one common goal, to impact and better the lives of those living in New York City.  If you are interested in learning more about the NYJL or becoming a volunteer, please join us this summer and find out how to get involved.