Find Your New Favorite Holiday Recipe in the NYJL 120th Anniversary Cookbook
Looking for new recipes to impress your friends and family this Thanksgiving? Our collectible 120th Anniversary NYJL cookbook features more than 160 recipes curated from NYJL members and friends, local NYC restaurants, our 1974 cookbook New York Entertains and 1994 cookbook I'll Taste Manhattan, and other Junior League cookbooks nationwide.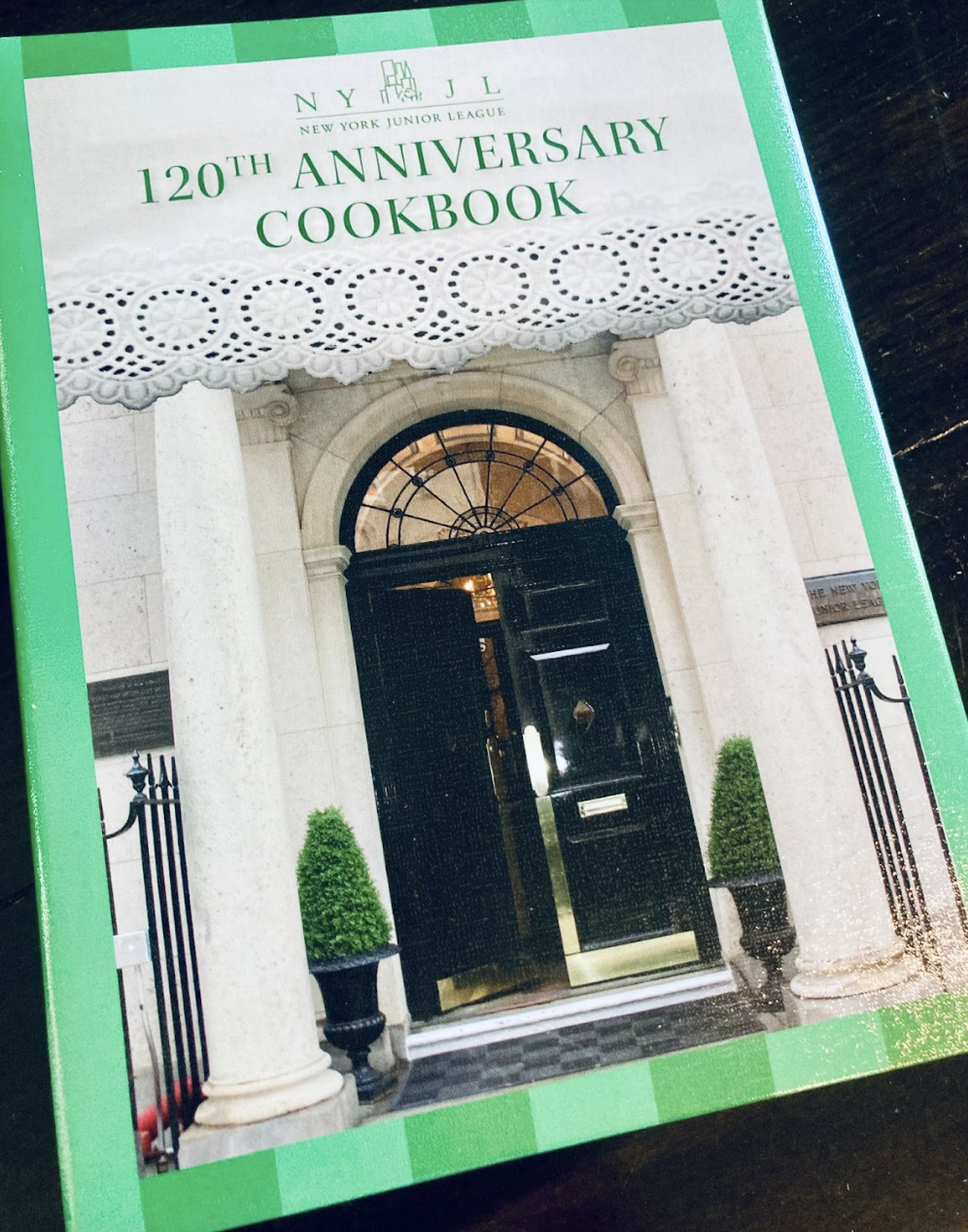 When the Astor House was closed because of COVID-19, members were looking for ways to stay connected to each other and the NYJL mission. During the summer of 2020, Maria Reina hosted a series of well-attended Zoom cooking classes for Sustainers. By the fall, the classes were so popular that other groups wanted to join. Maria started hosting more Zoom classes alongside chefs Karen Chin and Liz King throughout the fall and spring. 
"The COVID-19 pandemic was a strange and isolating time for everyone. With many restaurants closed, people found themselves faced with cooking regular meals, some for the first time. People looked for easy recipes and comforting food. You will see that reflected in the submissions. The stories behind the recipes are filled with family memories and love. 
Our Zoom cooking classes brought the NYJL community together to cook and chat about how they were doing," says Maria. 
In May of 2020, Dayna Cassidy, NYJL President, 2020-2022, asked Maria to lead a Cookbook Task Force that would feature recipes from the cooking classes and members. Maria and Megan Zuckerman led the group of more than 50 members, including Actives, Sustainers, and recently graduated Provisionals. The Cookbook Task Force received more than 160 submissions and tested each recipe to suggest changes. This spring and summer, they edited the recipes and wrote the introduction and snippets about the League's history. Caroline Amberg, the sister of Active member Courtney Amberg designed the cover using photos from Jeannie Trouveroy, a Sustainer.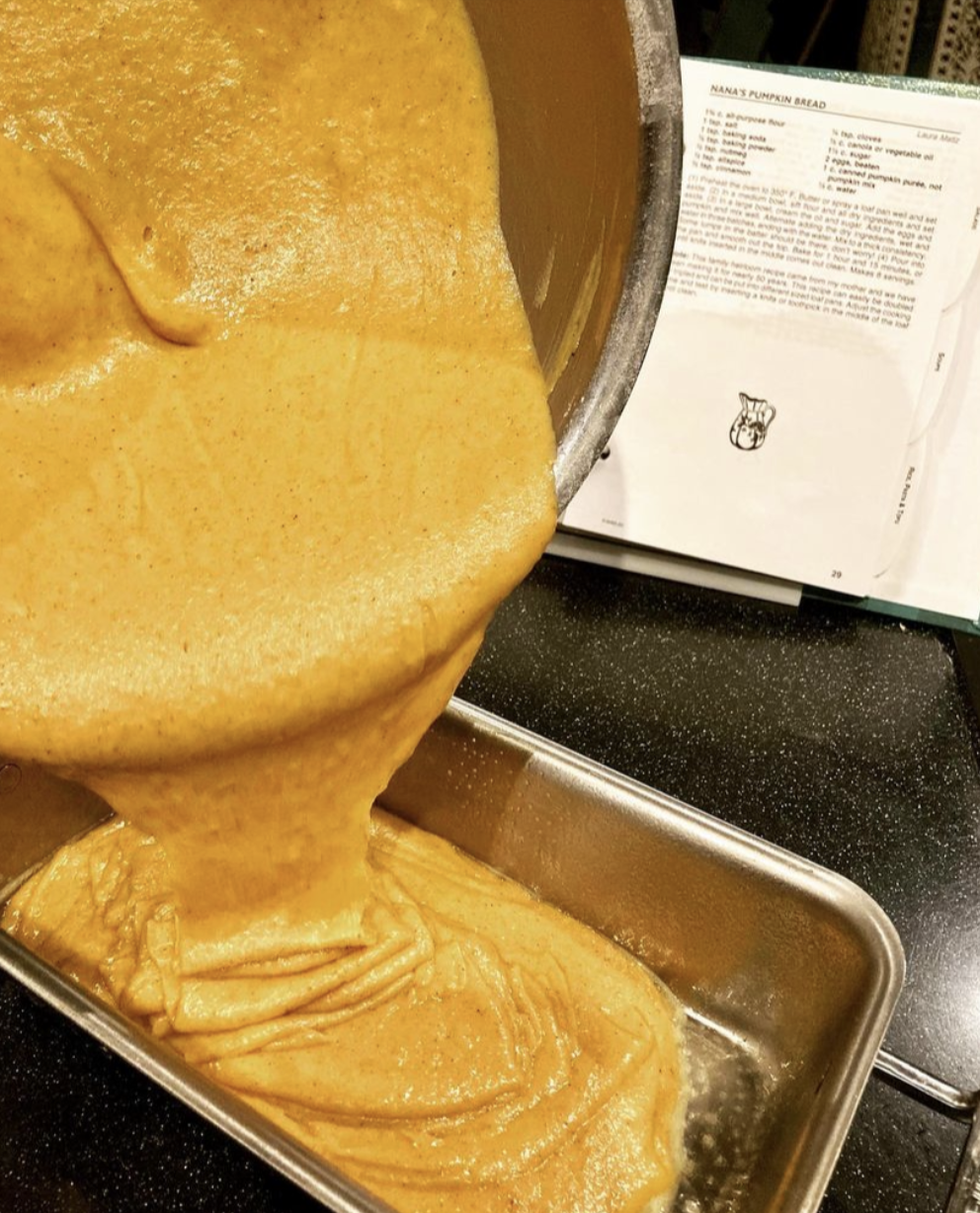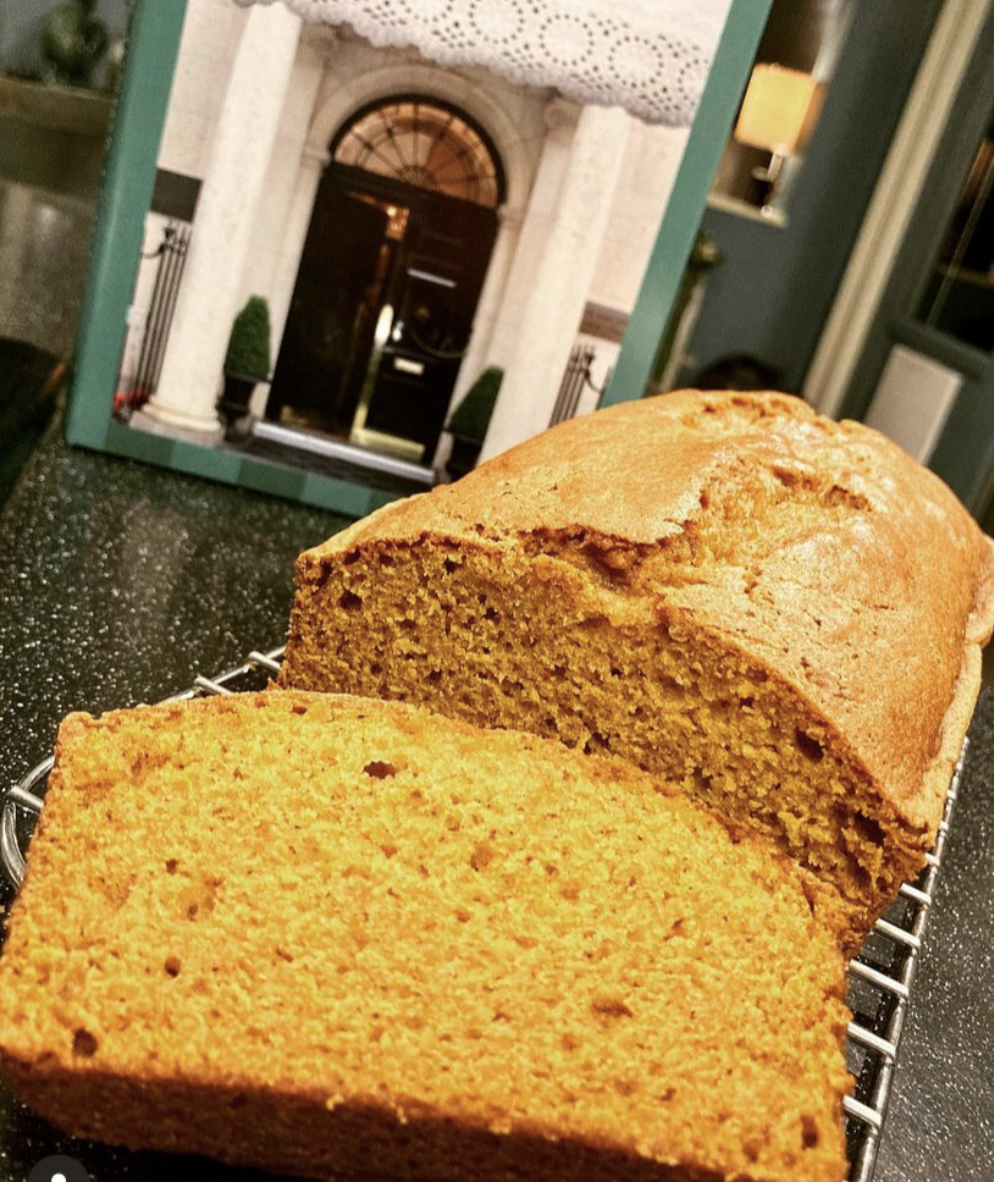 "Not only does the cookbook serve as a fundraiser to raise crucial funds for the NYJL's work, but it is also a special piece that truly tells the story of our members and organization.  We hand-selected photos from throughout the NYJL's history to introduce each chapter and wrote captions to bring them to life.  We have photos of volunteers from the NYJL's first years in the early 1900s to recent photos showing our work during the COVID-19 pandemic," says Megan.
The cookbook has been shipped to purchasers (as far away as states including Colorado, Michigan, Louisiana, and Texas, and internationally to Canada and the United Kingdom) and will be sold at the Astor House on select dates and online. The 120th Anniversary NYJL Cookbook is available for $50 and aprons designed by Jeannie are available for $35 at nyjl.org/boutique and at the Astor House.