120th Anniversary Cookbook
Submit your recipes and/or cover art for the NYJL's 120th Anniversary Cookbook! 
In celebration of the New York Junior League's 120 years of service to the New York City community, we are thrilled to soon launch the 120th Anniversary Celebration Cookbook – but we need the help of our valued members!
Submit your recipes
We are now collecting recipes from NYJL members to be published alongside beloved recipes from our 1974 cookbook New York Entertains, our 1994 cookbook I'll Taste Manhattan, and hit recipes from the popular virtual cooking classes and demos held during the 2020-2021 NYJL year.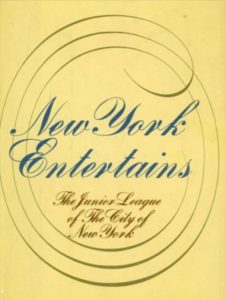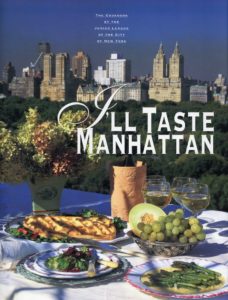 Whether you love making a family recipe that has been passed down for generations or recently developed your own unique dish, we want to hear from you! We are collecting recipes for a variety of categories, including appetizers, beverages, soups, salads, sauces and dressings, main dishes, side dishes, breads, and sweets. We are looking for recipes that serve 1-2, as well as 4-6, with easy-to-find ingredients
Submit your favorite recipe(s) for consideration by Monday, October 25, by downloading, completing, and email this form to Maria Reina and the Cookbook Task Force at cookbook@nyjl.org.
Design the cookbook cover
Do you have more of an artistic streak than a culinary one? The Cookbook Task Force is also seeking artwork for the book's cover! Send us your designs, and we will select one for the cookbook cover. The artist of the selected design will receive recognition in the book as well as two free tickets to Savor the Spring, a copy of the cookbook, and a gift bag.
We welcome members to exercise their creativity in designing their submission, but ask that all designs include the title '120th Anniversary Cookbook' and the NYJL logo. To submit your design for consideration, please complete this form and upload a high-res JPEG or PDF file by Monday, October 25. 
If you have questions, please contact cookbook@nyjl.org.