CIP Selects Union Settlement Association as Partner Project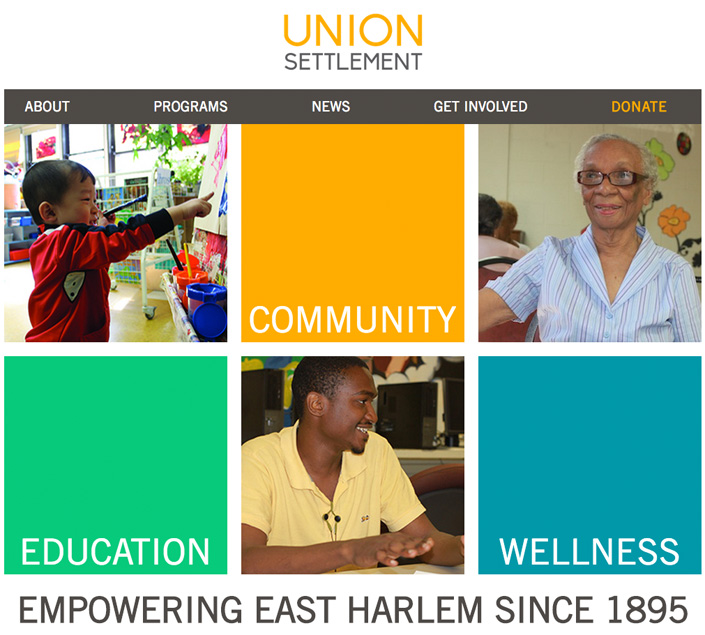 After a long and rigorous process that included nearly two dozen grant proposals, the Community Improvement Project (CIP) has selected Union Settlement Association as its 2014-2015 Project Partner.
Union Settlement's mission is to be an on-the-ground resource for East Harlem residents of all ages, and a passionate advocate for the needs of underserved communities by bringing education, wellness, and community-building programs to the neighborhood. "We are very excited to be working with Union Settlement, because their mission is aligned to our own in so many ways," said Sara Burke, the New York Junior League's Children's Education Council Head. CIP committee members will also be renovating the youth services area at the Washington Houses Community Center in East Harlem, making necessary improvements to a space that serves as a neighborhood sanctuary for young people and their families.
CIP invites all interested volunteers to assist in the renovations by participating during workdays throughout the 2014-2015 year, or by contributing in-kind donations. Additional information and exact work dates will be announced in the coming months. "We are very excited to be working with Union Settlement this year," said CIP co-chair Katie Cook. "They are a wonderful resource for the East Harlem community and are truly deserving of this grant. With the help of our volunteers, we have the ability to transform the space and make it a sanctuary for the youth of East Harlem."
This is CIP's third year as a committee. For questions about CIP, Union Settlement, volunteering, or donations, please email cip@nyjl.org.