CIP committee's project unveiling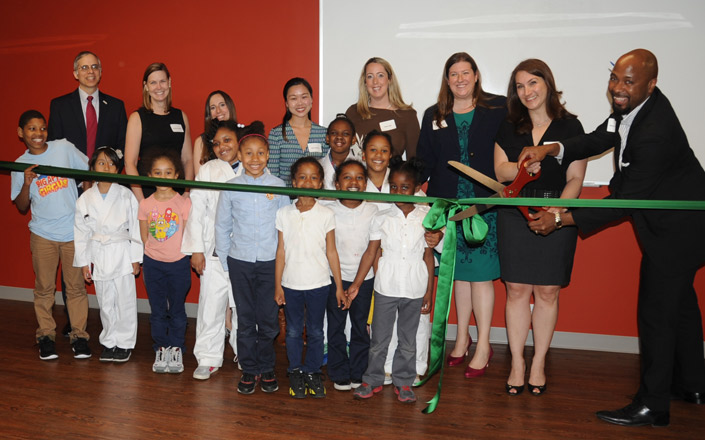 On May 6, the Community Improvement Project (CIP) and Union Settlement Association held the unveiling of the Washington Youth Center's Education Center. It was an evening full of gratitude and celebration as children from Union Settlement's Youth Programs performed songs, skits, and a dance number.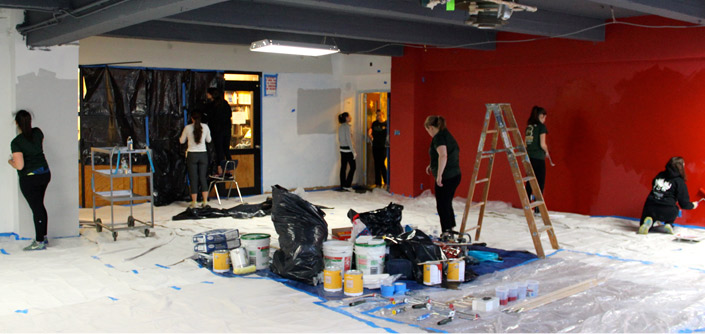 Union Settlement received a $50,000 community partnership grant from the NYJL to provide capital improvements to renovate and upgrade the multi-purpose room at the Washington Youth Center, one of Union Settlement Association's 14 locations. Union Settlement serves an on-the-ground resource for East Harlem residents of all ages and a strong advocate for the needs of underserved communities. The Washington Youth Center is the hub of Union Settlement's Youth Programs, serving hundreds of both children and youth each day. The Center is a hive of activity from academics, to arts, to college counseling, to social events, and much more. Currently, the Education Center hosts Union Settlement's high school equivalency classes in the morning, which teach about 40 students each day, and about 120 children in after-school programming, which offers children from ages 5 to 12 years old a fun, stimulating environment where individual growth and development in a group setting is encouraged.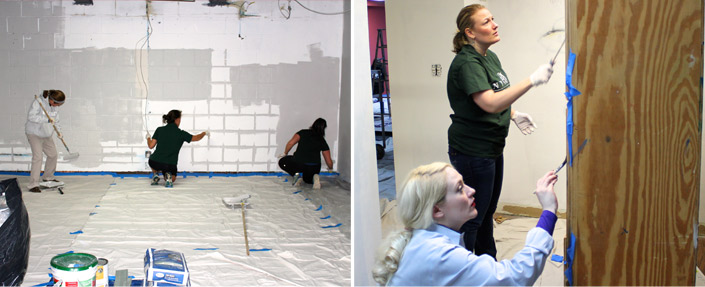 Volunteers from CIP and the NYJL contributed more than 400 volunteer hours over five work days throughout March and April to transform the room into a vibrant and welcoming space for the children and staff. NYJL volunteers painted the entire room, assembled furniture, painted the cubbies with blackboard paint, placed decals on the walls and painted the window frames after our contractor installed new ceiling, flooring, lighting and more. In addition, the capital improvements included purchasing a new projector and sound system. In addition, NYJL volunteers partnered for three events at Washington Youth Center, including gardening projects and a gift wrap drive.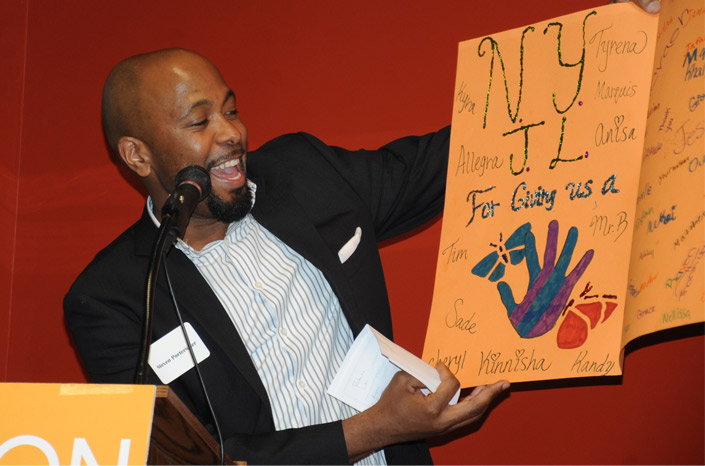 "Making improvements to Union Settlement's facilities is a major component of our strategic plan, because we want our spaces to be attractive and welcoming for participants in our programs," said David Nocenti, Executive Director. "We are so very thankful that the New York Junior League is supporting this renovation which will benefit East Harlem children for years to come."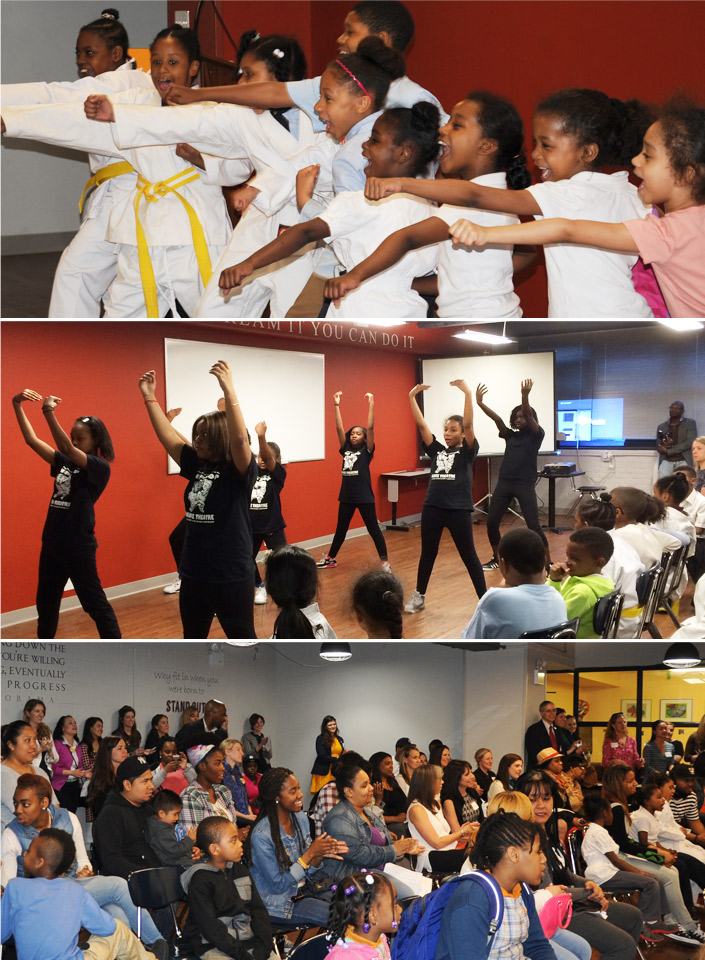 The collaboration between NYJL and Union Settlement was truly a team effort and resulted in an incredible transformation that was well received and enjoyed by the East Harlem community! "We formed a strong partnership with Union Settlement this year and were fortunate to have their support during the entire process," said Kara Eusebio, CIP co-chair. "Through the renovation of the Education Center, our NYJL volunteers were able to transform a space that provides a safe place for teenagers to get their GED, seniors to enjoy socialization, families to receive counseling, and kids to build their creative skills. Our volunteers were able to do so much hands-on work to support the mission of this great organization."
Do you know of a Manhattan-based 501(c)(3) or 501(a) (public school) nonprofit facility that CIP can adopt to serve as their 2015–2016 community partner? If selected, CIP will work with the organization to renovate their facility with a goal of improving their community impact. Applications must be submitted online no later than midnight on Friday, May 29, 2015 and all finalists must be available to host a site visit of their facility in early June.