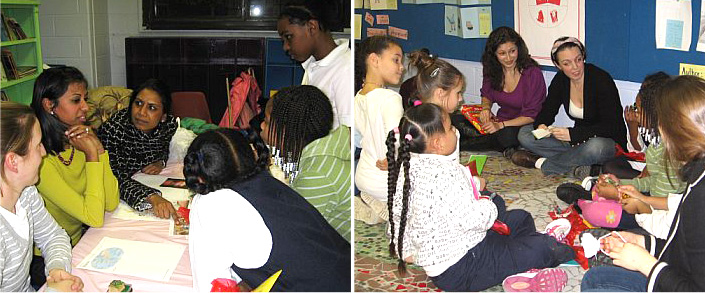 Child Health & Welfare is one of the New York Junior League's four key community areas. NYJL committees that fall under Child Health & Welfare teach at-risk young people that challenging life circumstances provide opportunities to learn, grow, and persevere.
Child Health & Welfare committees work with established NYJL community partners to provide mentorship to at-risk populations. Community Health Access Module Program (CHAMP) offers community outreach and health education programs, including health and wellness presentations on a variety of preventative health issues and deliver workshops to adults and children in at-risk and underserved communities. Cooking and Health Education for Families (CHEF) empowers families to make life-long healthy choices by teaching proper nutrition and physical activity, placing an emphasis on planning, collaboration, and fun.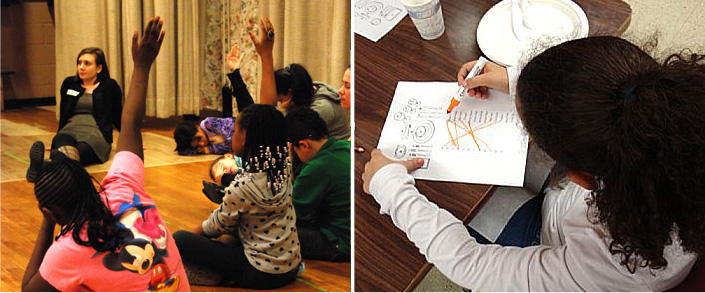 Girls Leadership Institute volunteers work with the Supportive Children's Advocacy Network (SCAN) to empower young girls by teaching them leadership skills. SCAN is a vital center of community life, sponsoring a holistic range of programming available to the needs of East Harlem populations. Healthy Beginnings mentors clients at the Andrew Glover Youth Program, one of history's most successful and cost-effective programs for crime prevention
Mentoring Partners volunteers work with and are trained by Mentoring USA to establish individual mentoring relationships with teenage girls. In addition to building relationships, the program is designed for NYJL volunteers to be role models that help to build mentees' self-esteem and present opportunities for overall personal growth and development. The New View committee, in partnership with Good Shepherd, provides workshops and mentoring to help at-risk women 18 to 21 years of age transition from foster care to independent living.