End of Year Fundraiser
June 9, 2017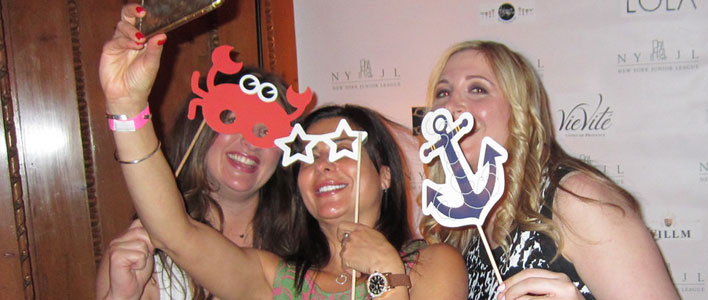 Annual End of Year Fundraiser
Friday, June 9 • 7:00 to 11:00 p.m.
"A Night in Old Havana"
Join Astor House Events Committee and the NYJL for a trip to the city that captured Hemingway's heart. The palm trees will be swaying as the dancing begins on Friday, June 9 from 7:00 to 11:00 p.m. as we celebrate another successful NYJL year and kick off summer in style. Purchase your tickets now for an evening that will feature tasty hors d'oeurvres, specialty cocktails, delicious desserts and live music. All ticket holders will gain admission to an exclusive after-party and will receive a festive party favor.
Attend
NYJL Volunteer advance ticket Purchase Now

$75 – limit two per member. NYJL Volunteer tickets increase to $100 after 5:00 p.m. on Friday, May 26.

General admission advance ticket Purchase Now

$85 – General admission tickets increase to $100 after 5:00 p.m. on Friday, May 26.
Community Partner Spotlight
Community Partner Spotlight: Room to GrowRoom to Grow believes that the first years of life are an especially critical time in which a baby's brain development and overall well-being are particularly influenced by their environment. Therefore, the non-profit works to enrich the lives of babies born into less than ideal environments by enabling their parents to provide loving, engaging and responsive caregiving, within a secure and stimulating environment. During one-on-one appointments with Room to Grow clinicians, soon-to-be parents receive parenting education, specialized referrals, and all of the baby items they need to ensure a healthy and secure start for their child. The visits take place every three months from before birth up until the child's third birthday in a cozy, boutique-like environment.

NYJL Done in the Day committee volunteers support Room to Grow's mission by helping them organize and prepare RTG's inventory of donated infant and toddler clothing, toys, books and equipment to ensure the space is neat and welcoming.

Done in a Day would like to honor Room to Grow's dedication to New York's city most vulnerable women and children by supporting them through a board book drive. By sharing Spanish language family favorites such as "Good Night Moon" or "Harold and the Purple Crayon", NYJL volunteers and guests can partner with Room to Grow to achieve of one its mission – nurturing emerging literacy through exposure to books at home.
Support
We also invite you to support the End of Year Fundraiser and our community work in the following ways:

Guests are invited to support the event through underwriting.

Donate food or beverages for guests to enjoy.

Thank you in advance for your donations! All donations are fully tax deductible by the extent permitted by law.
Questions about sponsorship opportunities and our donation recognition program? Please contact astorhouseevents@nyjl.org.
Sponsors