The 67th Annual Winter Ball
February 23, 2018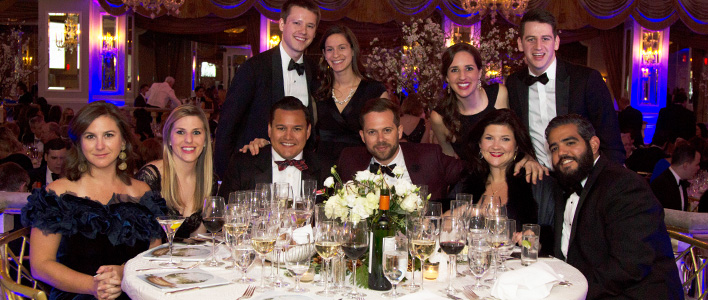 The NYJL Winter Ball is a special evening, bringing together volunteers, family, and friends to honor recipients of our Outstanding Sustainer and Outstanding Volunteer Awards, the NYJL's highest honor. Our largest fundraiser also celebrates both our community projects and our women volunteers who dedicate themselves to New York City. Winter Ball proceeds make our community work in NYC possible.
On behalf of the NYJL and the 2019 Winter Ball committee, we invite you to
The 67th Annual New York Junior League Winter Ball
Saturday, February 23, 2019 • Pier 60
Tickets | Honorees | Schedule | Support | Sponsors
Tickets
Check back soon for ticket information!
Our Honorees
Check back soon for our 2019 Outstanding Sustainers and Volunteers!
Winter Ball Schedule of Events
6:30 p.m. Harriman Circle Benefactor Reception
7:00 p.m. Cocktails and Silent Auction
8:00 p.m. Dinners, Awards Presentation, Live Auction
9:30 p.m. Dancing and Dessert
Support
Our Fundraising success would not be possible without the support of corporate sponsors, underwriters, in-kind donations, and benefactors.
We also invite you to support the 2019 Winter Ball and our community work in the following ways:

Guests are invited to support the charity event through donations.

Donate to our Winter Ball auctions and support the NYJL's fundraising efforts.
Journal
Click here to see the 2018 Winter Ball Journal.
Sponsors
Check back soon for our 2019 Winter Ball Sponsors!