The 67th Annual Winter Ball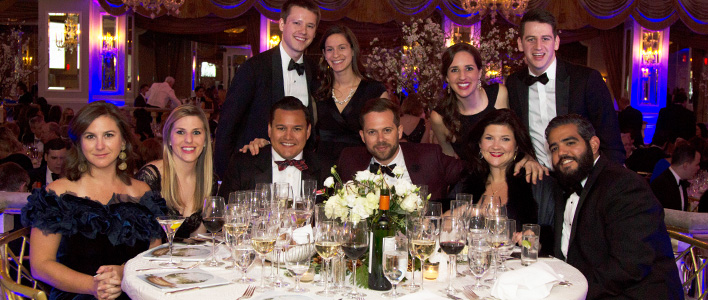 Saturday, February 23, 2019
Pier Sixty
Chelsea Piers, 23rd Street and West Side Highway, New York, NY
Winter Ball is a special event, bringing together volunteers, family, and friends to honor recipients of our Outstanding Sustainer and Outstanding Volunteer Awards, the New York Junior League's highest honor. Our largest fundraiser also celebrates both our community projects and our women volunteers who dedicate themselves to improving communities in New York City.
Since 1952, the Winter Ball has helped raise essential funds for the NYJL's vital community programs while featuring the presentation of NYJL's highest awards to seven volunteers who have demonstrated an exceptional commitment to volunteerism and our community. Winter Ball proceeds make our community work possible.
Our Honorees
2019 Outstanding Sustainers

Robin Stratton Rivera
Dorothy Echols ("Dee Dee") Scarborough

2019 Outstanding Volunteers

Beth Batiuchok-Colón
Shelby Spears Carroll
Dayna Barlow Cassidy
Leighanna Morbey Favale
Allison Davis O'Keefe
Attend the Ball
Harriman Circle Benefactor VIP

$750 • Harriman Circle ticket holders will enjoy a Winter Ball experience curated to make this a night to remember! The Harriman Circle level includes exclusive benefits from beginning to end — starting with an intimate pre-dinner cocktail reception, delicious three course meal, access to a private lounge during the dessert & dancing portion of the evening, and a VIP gift bag. Online sales of Harriman Circle tickets have now closed.

Dinner Admission

$525 • Dinner guests will begin the night with a cocktail reception at 7 p.m., experience a delectable three course meal, and enjoy the full evening program and live auction. This memorable evening continues on the dance floor with lively music to bring you to your feet while you enjoy views of the Hudson River and an assortment of exquisite sweets!  Online sales of Dinner tickets have now closed.

$250 • Guests for the Dessert & Dancing portion of the evening attend beginning at 9:30pm, and dance the night away to the sounds of our acclaimed band in a breathtaking waterfront setting. Desserts will be served to satisfy any sweet tooth and excite your palate.

Gold Benefactor VIP Table Reserve

$9,000 • Includes 10 Harriman Circle VIP tickets; a full page, black and white ad in the Winter Ball Journal; guests names printed in the Winter Ball invitation*; recognition in the Winter Ball Journal; preferred seating; and table signage.

Silver Benefactor Individual Table Reserve

$6,500 • Includes 10 Dinner tickets; a half page, black and white ad in the Winter Ball Journal; recognition in the Winter Ball Journal; preferred seating; and table signage.

*If purchased by November 30, 2018.
The Winter Ball also offers numerous benefits and opportunities for Corporate Sponsorship Benefactors.  For more information on how to participate or to purchase a table, please contact winterball@nyjl.org.
Winter Ball Schedule of Events
6:30 p.m. • Harriman Circle Benefactor Reception
7:00 p.m. • Cocktails and Silent Auction
8:00 p.m. • Dinner, Awards Presentation, Live Auction
9:30 p.m. • Dessert and Dancing
2019 Winter Ball Journal
Family, friends, and supporters of the 2019 honorees are invited to purchase congratulatory ads in the 2019 Winter Ball Journal, a 100+ page souvenir publication distributed at the event to every dinner guest. Honorees treasure this document for the messages of support and celebration which it includes! The Journal includes commemorative ads, the event program for the evening, biographies of the honorees, highlights of the NYJL's community work, and a preview of the live auction. 

Ad sales for the 2019 Winter Ball Journal have now closed.  

Please contact Vivian Schreeder for more information.
View the 2018 Winter Ball Journal.
Support the Ball
Our Fundraising success would not be possible without the support of corporate sponsors, underwriters, in-kind donations, and benefactors. You can support the 2019 Winter Ball and our community work in the following ways:
Sponsors
Thank you to our 2019 Winter Ball Sponsors!
Crystal Benefactors: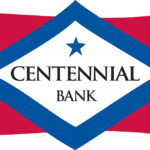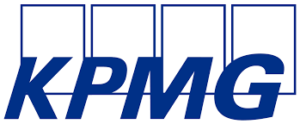 Gold Benefactors:
Dayna Barlow Cassidy & John Cassidy
Allison & Ed O'Keefe