Volunteer Education on Overcoming Challenges Working With At-Risk Youth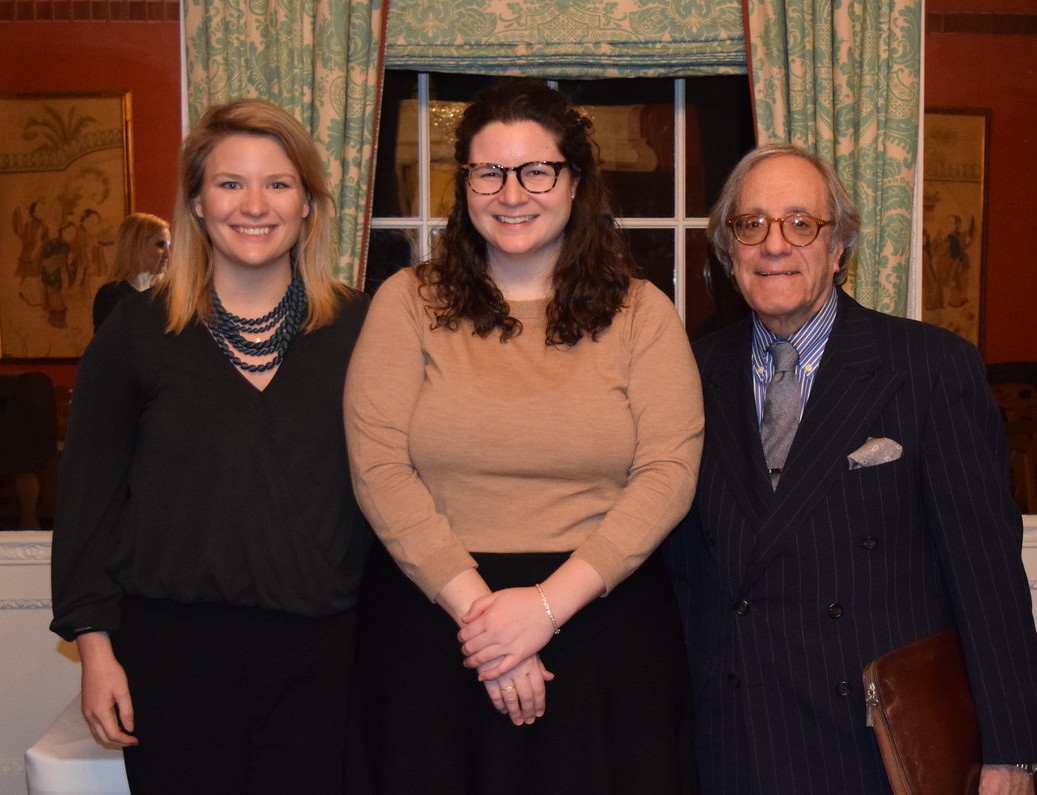 Left to right: Volunteers, Hope Palladino of GOAL and Hannah Beswick of Reading Rangers with Lew Zuchman of SCAN – NY.
Volunteering as a New York Junior League mentor is a wonderful way to provide both life guidance and career exploration for youth that may be at risk of social, economic, or academic failure. Programs like SCAN and GOAL provide an opportunity for our youth to empower themselves by building confidence through various development programs. Working with at-risk youth can present its own set of challenges. Many of these youths have experienced a life filled with violence and homelessness, potentially making it difficult for them to trust new people. While the relationship building may be a slow process, the rewards are paramount.
During the recent Volunteer Education and Training (VET) event, Overcoming Challenges Working with At-Risk Youth, NYJL volunteers had the opportunity to meet and speak with Lew Zuchman, Executive Director of Supportive Children's Advocacy Network (SCAN) New York for 31 Years, Hannah Beswick of Reading Rangers, and Hope Palladino, Treasurer of Girls Opportunity Advancement & Leadership (GOAL).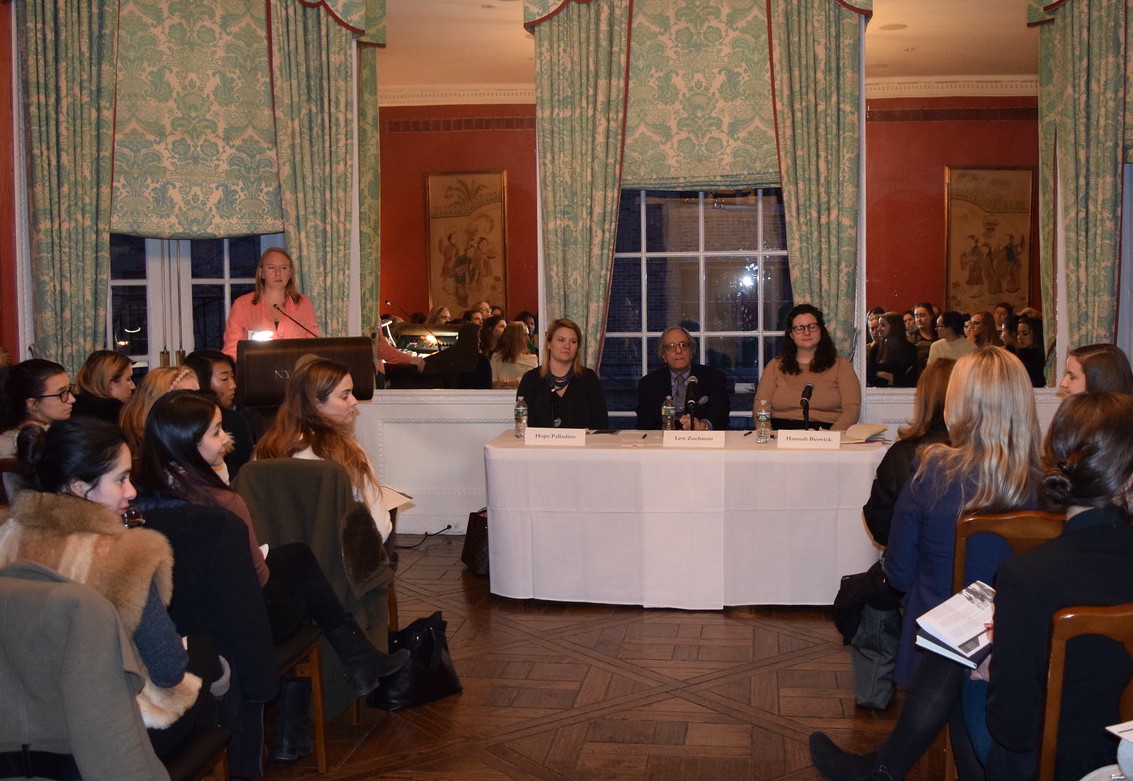 Left to right: Volunteer, Hope Palladino, Lew Zuchman (SCAN – NY) and Volunteer, Hannah Beswick
Over the course of the evening, attendees learned about SCAN's history and the work they do in the community. Founded in 1977, SCAN is a non-profit youth and family service organization that provides a variety of integrated supports to the highest risk children and families of East Harlem and the South Bronx. SCAN currently serves over 7,000 children and teens, as well as, 1,000 adults and families each year at 23 program sites. It is currently the largest youth provider in East Harlem and South Bronx
In addition, Hope Palladino discussed GOAL work alongside Union Settlement Association to empower at-risk young women to explore higher education opportunities, including college and vocational education to delay pregnancy.
Panelists provided the below tips and techniques to help develop your capacity for skillful intervention, building a rapport, and understanding the complex difficulties children and families experience:
Be patient – Many of these at-risk youths have been hurt by people leaving time and time again. They may be suspicious of your motives as a volunteer. Be patient and allow the trust to develop naturally.
Go the extra mile – Arrive 15 minutes early or stay after an additional 15 minutes to spark a one on one conversation with a child that may not have felt comfortable speaking in the group atmosphere.
Be consistent – Mentoring and volunteering is a commitment. The best way to establish trust is to enable a sense of dependability. The encouragement and motivation you give will be better received by the youths if they feel as if they can depend on you to be present on a consistent basis.
Interested in improving communities through the effective action and learning more about volunteering with the New York Junior League? Join us for an upcoming new volunteer orientation!