The Nonprofit Boards Clearinghouse launches spring course!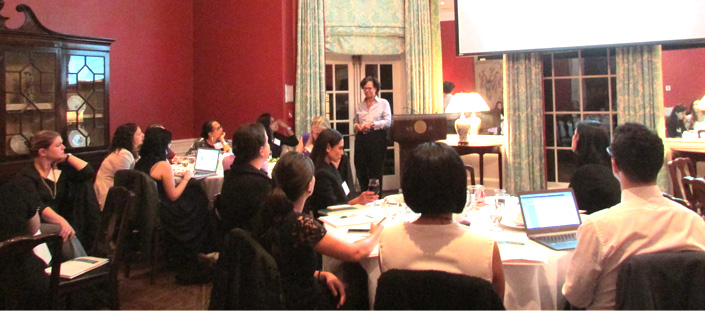 On Wednesday, March 25 the Nonprofit Boards Clearinghouse (NPBC) launches its "Leadership Through Governance" five-night training course. Both this course and the sold-out one-day course on Saturday, April 18, 2015 will culminate in a Board Panel and Nonprofit Networking Reception on Wednesday, April 22, 2015.
NPBC aims to help course participants gain competence and confidence in their board leadership skills by training them to be effective Board Members. Each workshop provides an in-depth overview of such topics as:
• Board roles and responsibilities
• Monitoring financial policies
• Understanding legal responsibilities
• Developing strategic plans
Course materials are presented through interactive and engaging case studies, lectures, group exercises, and panel discussions facilitated by subject matter experts. The networking reception provides recent course graduates and alumni the opportunity to network with representatives of NPBC's dynamic nonprofit agency partners.
Past course participants have described the Leadership Through Governance course as "an excellent primer packed with tons of useful information and resources."
The training course is perfect for anyone interested in serving on a nonprofit board and is open to the public. Space is limited so register today or email npbc@nyjl.org with any questions.